I was first introduced to the concept of a Christmas Hamper Party when I met Joyce Kline and Peter Such in 2009.  They've been hosting them, first in Toronto and then in Victoria, for over 15 years.  The idea is simple – the holiday party or open house becomes an opportunity for everyone to contribute, as they are able, to Christmas hampers for people who would do without.  Joyce has established a shopping list that includes every item needed to make a turkey dinner for a family.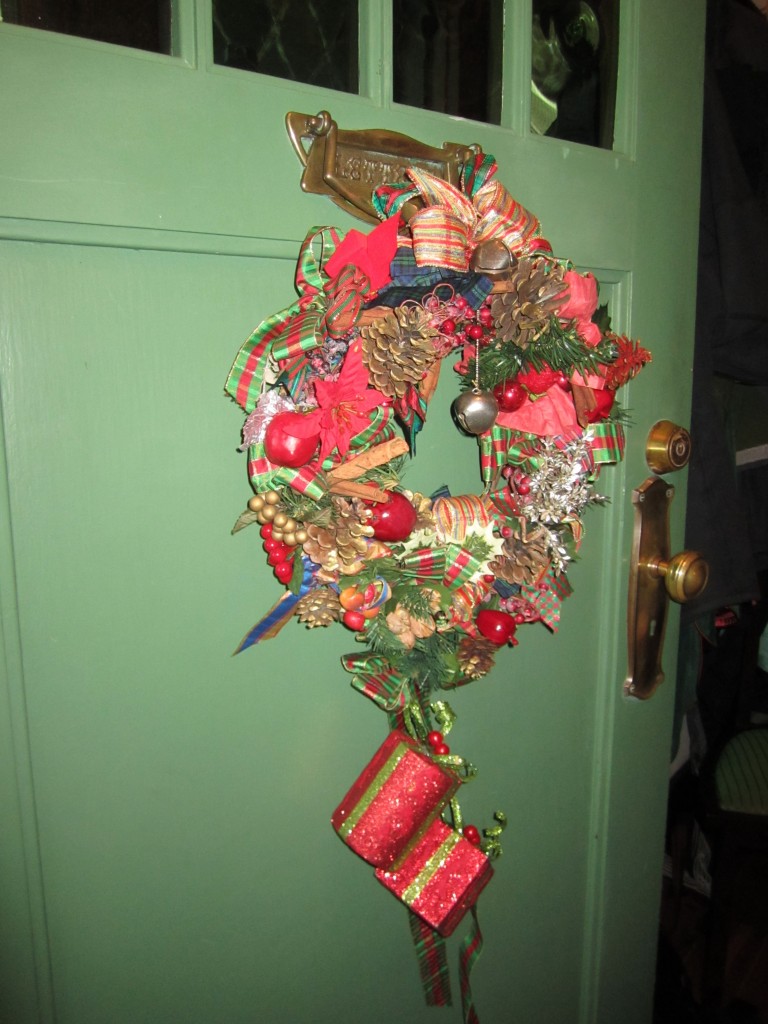 Welcome!
As a participant, it doesn't matter if you come with a couple of cans of cranberry sauce, or a large monetary donation; together, collectively, we are able to do much more than alone.  The idea has really taken off, and the number of hampers provided has increased significantly in the last few years.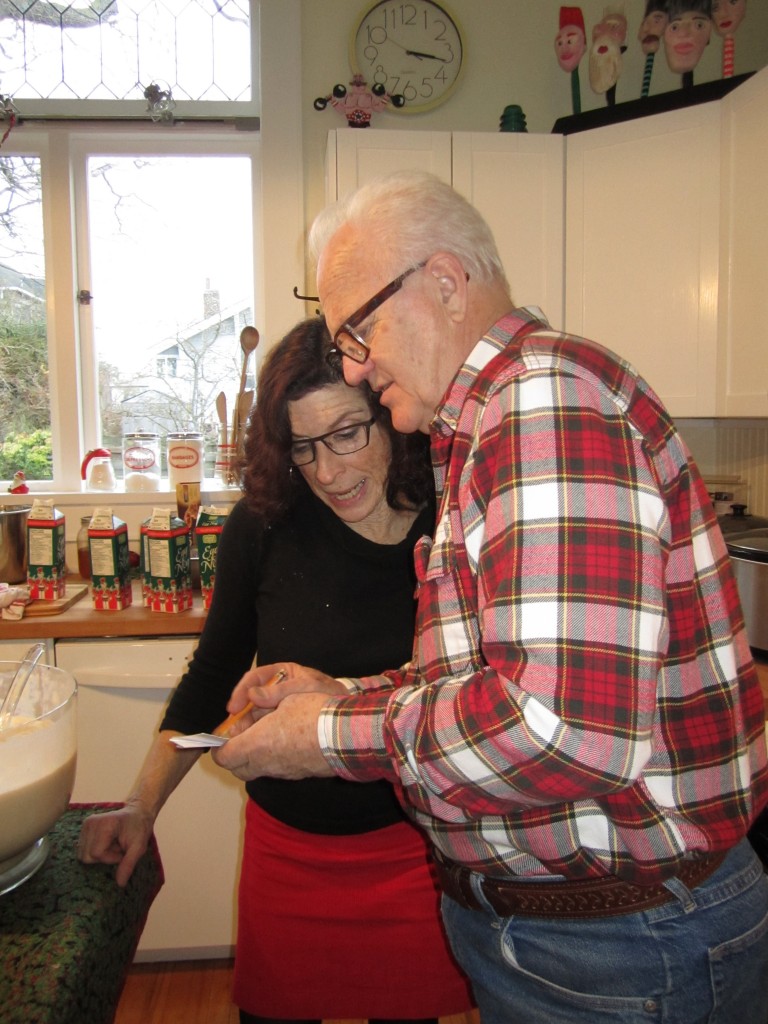 Joyce Kline and Peter Such – gracious hosts
Joyce's essay "The Best Christmas Party? Making Food Hampers For Families in Need" on how to host a hamper party appeared in the Globe and Mail recently, and now there are Christmas hamper parties in several other cities.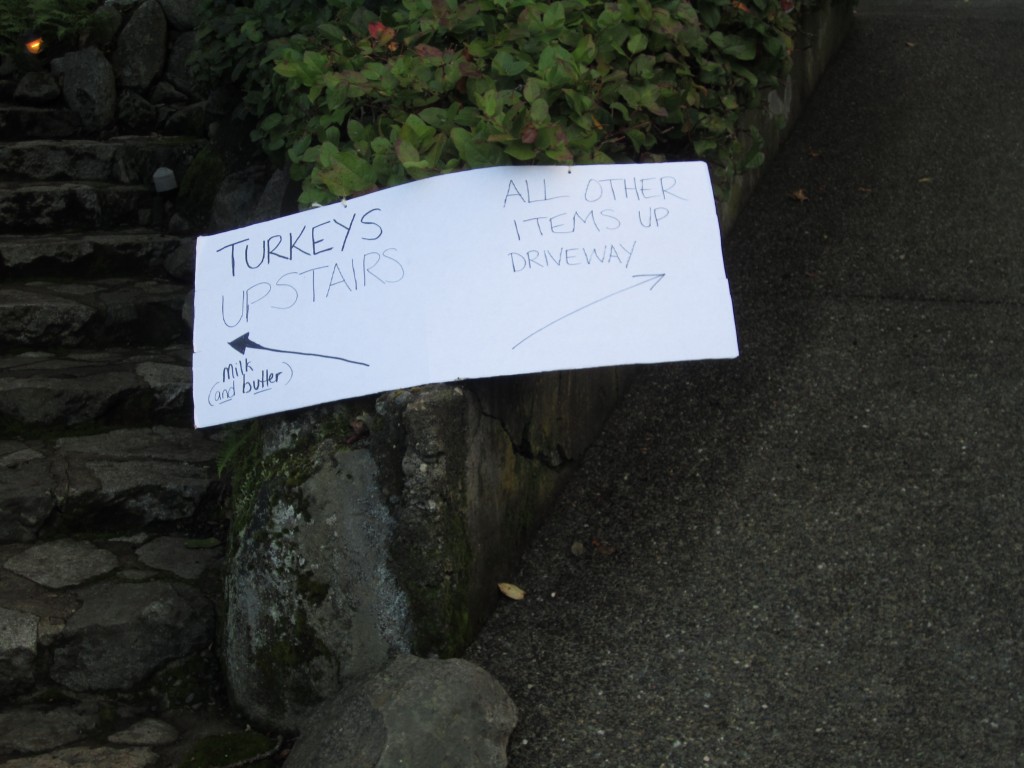 Good organization is key!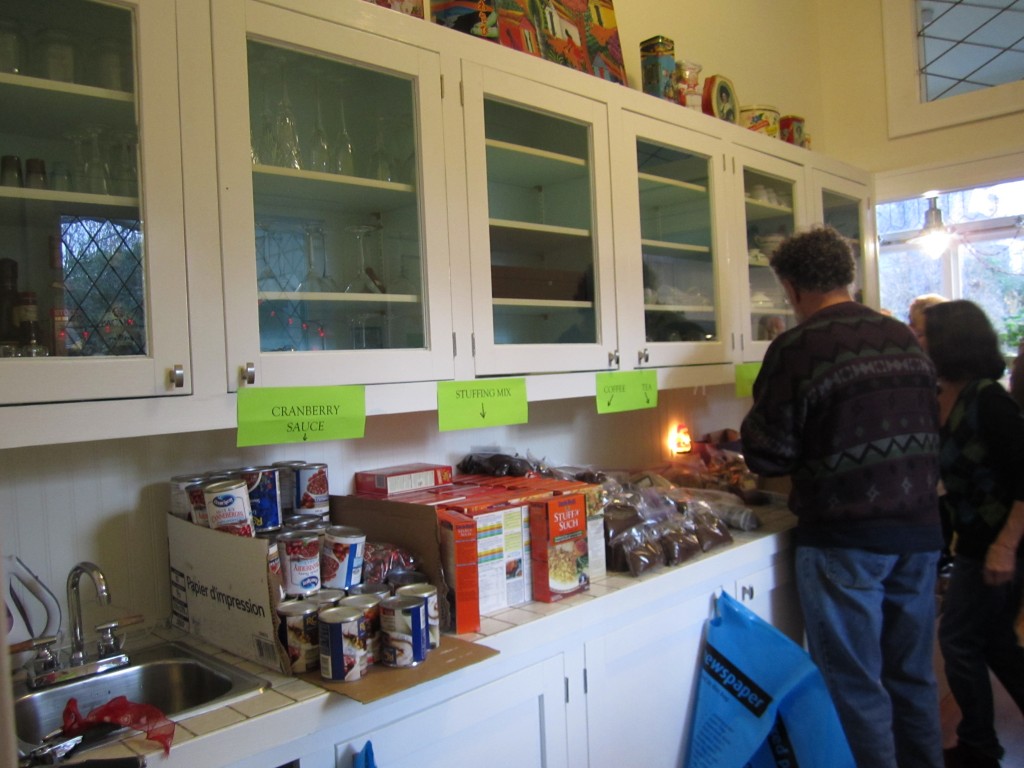 Dry goods in the Pantry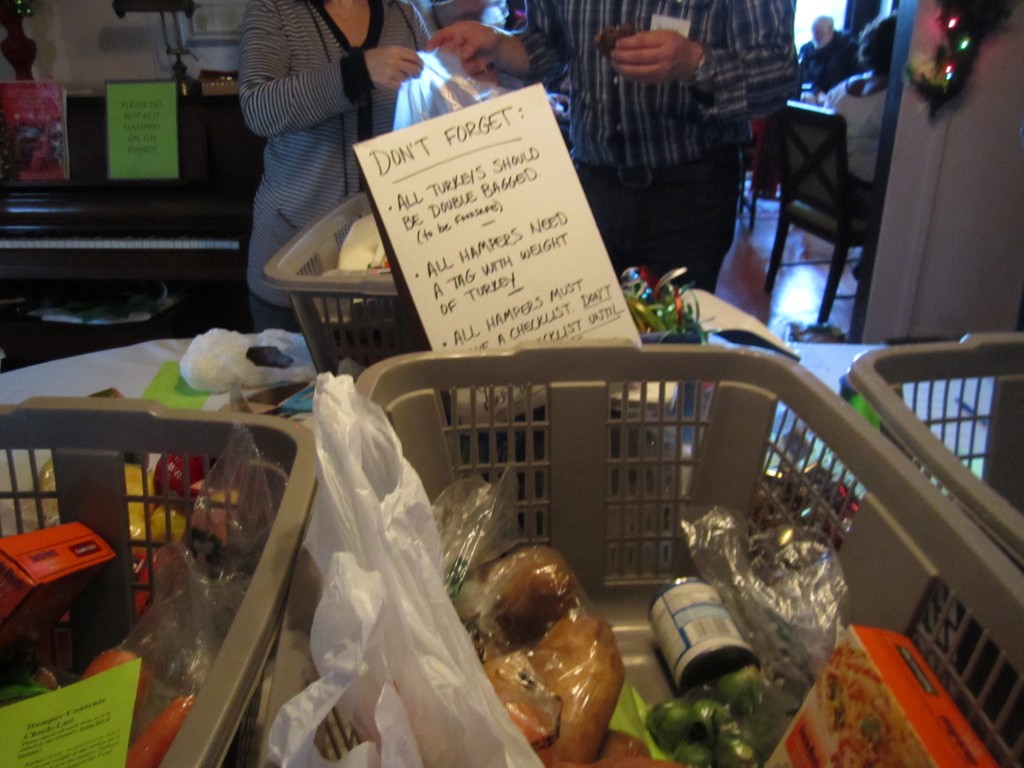 Hamper Assembly in the Dining Room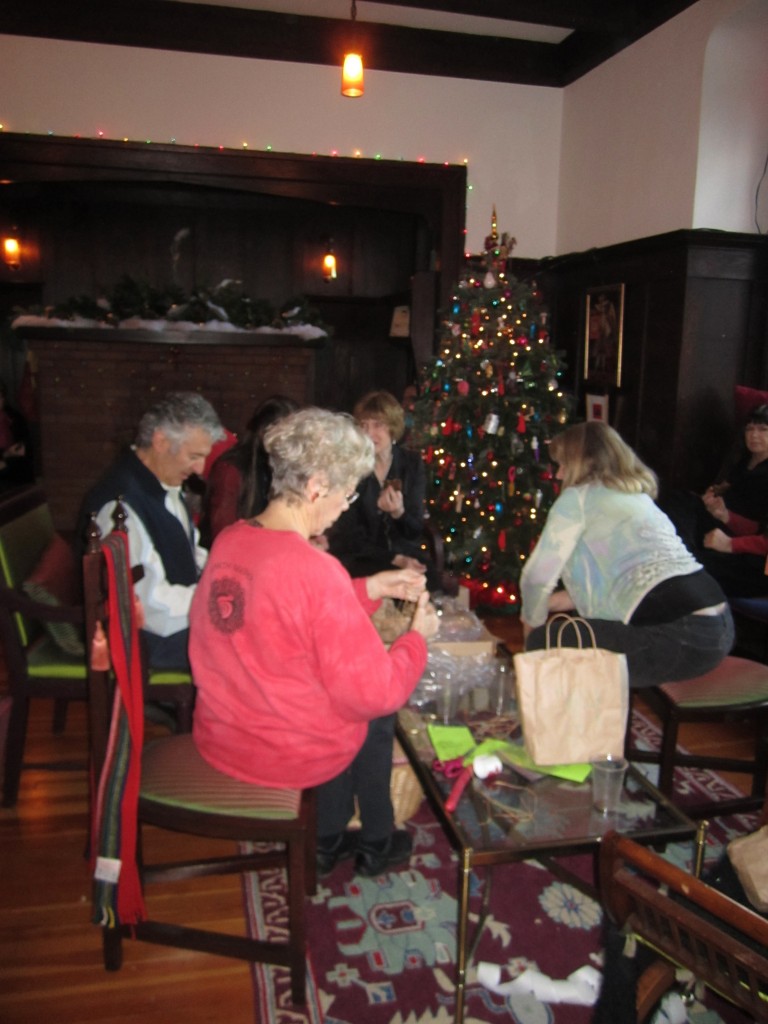 Portioning treats, vegetables, fruit: in the Great Room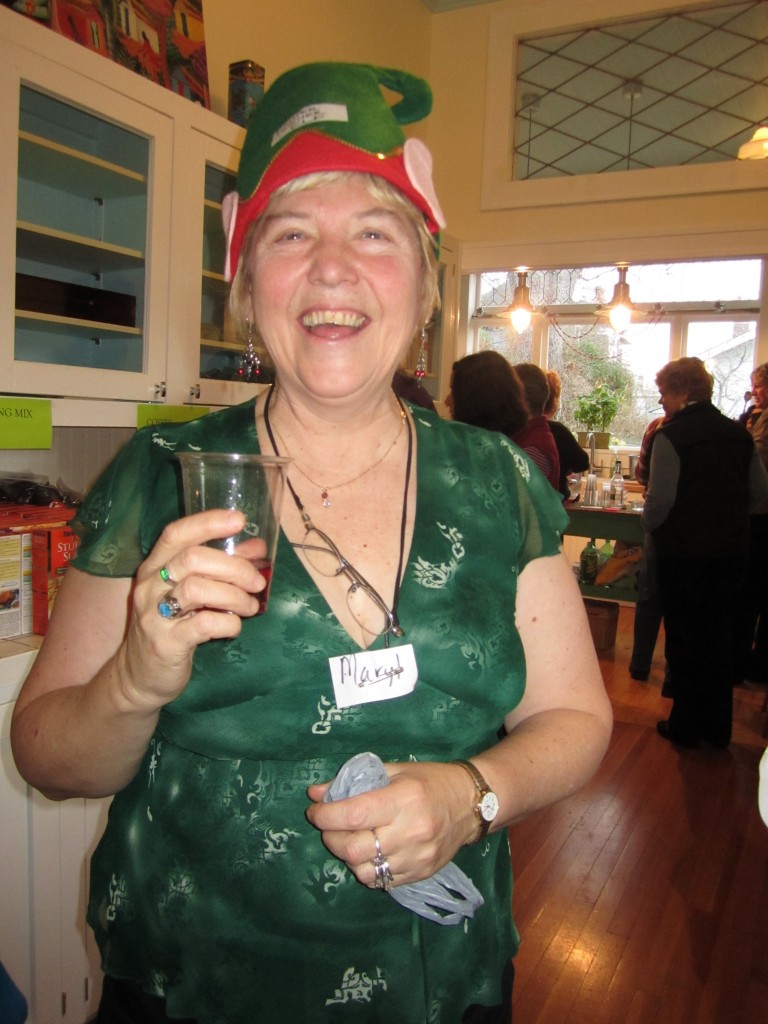 Experienced elves teach newcomers the ropes
Not everyone will have a 16 room heritage bed and breakfast to stage their own hamper party, and not everyone has the same circle of friends, but start small, and perhaps, like Joyce and Peter's, your hamper party will be providing a wonderful Christmas dinner for 158 families.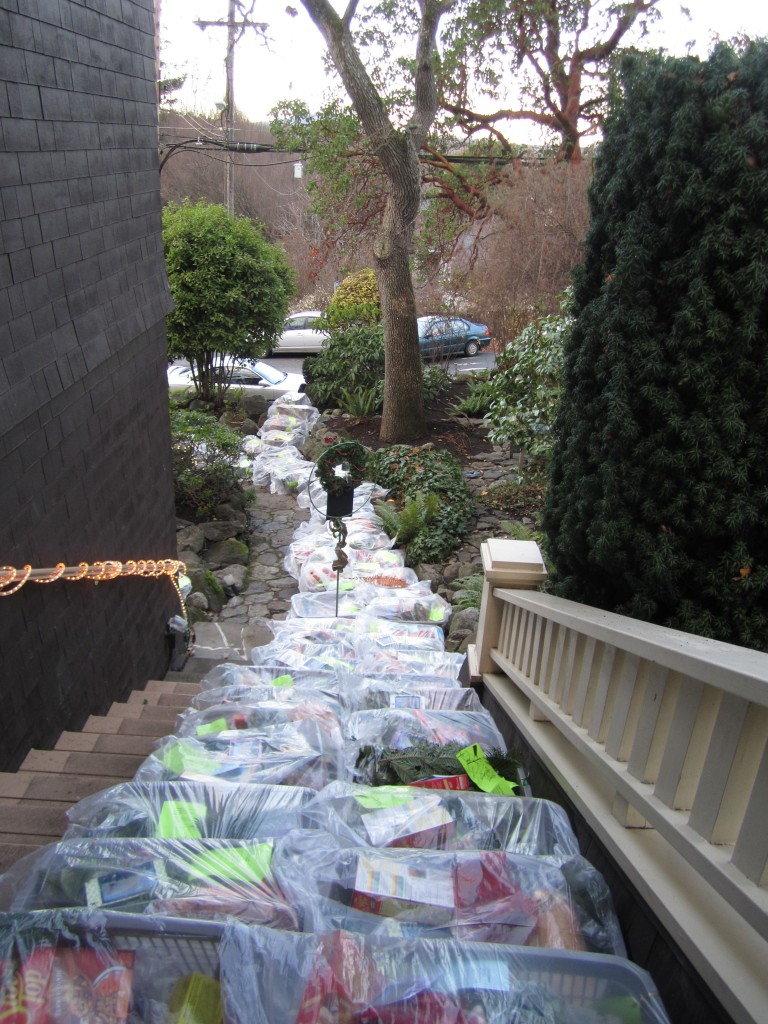 And the end result: 158  hampers down the steps to the street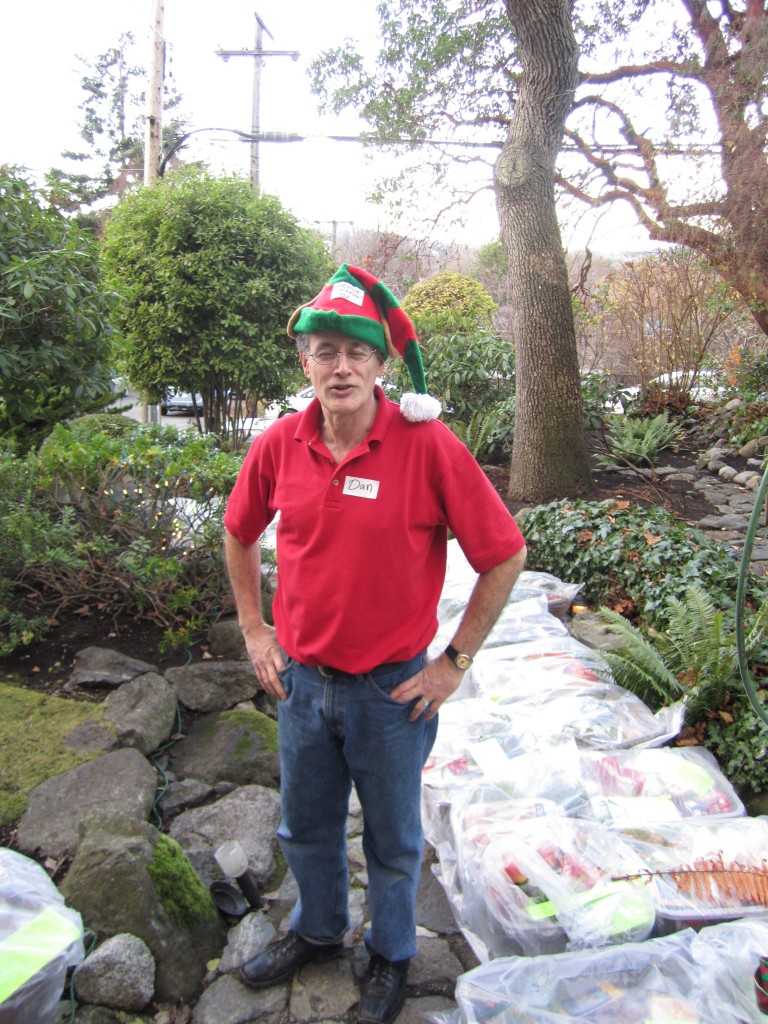 Save the date for next year!