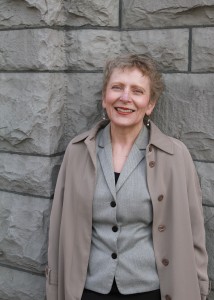 Janis La Couvée is a financial services professional with a long history of community involvement particularly in the areas of capacity building, public relations and the arts.
Long before the web, Janis was connecting people and providing answers. It's just easier now!
She is a member of the Social Media Club Victoria leadership team and was the lead organizer of Twestival Victoria. Among her other community involvements are the Quadra Village Day planning committee, and Hillside-Quadra Neighbourhood Action Group.
Janis speaks and presents on a wide range of topics including community building, marketing and public relations, social media, and human interactions.
Recent speaking engagements:
January 2013
Community Institute for Engagement & Action workshop "Creative Community Outreach & Inclusive Engagement"
My Social Media Journey
Blogging to Build Community: Online and Off
April 2012
Best Practices for Social Media
March 2012
The Victoria Business Moms Meetup Group
Discovering Your Unique Personality – Online and Off
February 2012
The 3 Vs of Differentiation: For Community, Business and Life
January 2012
Disclosures, Disclaimers, Attribution and Copyright (with Brenda Johima)
September 2011 
Social Media and Government Conference
The Path Toward's Increased Government Engagement: A Citizen's View of Social Media
Twitter basics (Social Media 101)
June 2011 
Social Marketing and Crowd Sourced Team Building for not-for-profits and community groups
May 2011
BEAC  Broadcast Educators Association of Canada, National Conference "Inspiring Change"
Community Building Using Social Media
An introduction to Twitter
April 2011
MISA BC Municipal Information Systems Association Conference
Towards Increased Engagement – A Citizen's View of Social Media
February 2011
Building Resilient Networks, Online and Off in the 21st Century
College and Community Relations, professional development day
Community Building Through Social Marketing
January 2011
Leadership Victoria Community Learning Day
Social Media Marketing
Promoting Through Blogging
November 2010
Generational Knowledge Transfer (with Jaryd Zinkewich)
Panelist
July 2010
Set Theory and Human Relationships, The Power of One
April 2010
BC Social MediaSummit
Building A Brand: Lessons Learned From Twestival Victoria
2009
Vancouver Island Womens Business Network
Peer Marketing sessions:
Personal bio and "elevator" speech
LinkedIn
Facebook
To contact me in regards to any speaking engagements (e.g. availability, topics and speaking fees), please use this contact form.