A Midsummer Night's Dream by The Canadian College of Performing Arts. Interview with Barbara Poggemiller.
Director Barbara Poggemiller is no stranger to Victoria audiences—with directing credits that include, among others, The Winter's Tale and As You Like It for the Greater Victoria Shakespeare Festival and The Odyssey and The Penelopiad for the Canadian College of Performing Arts.  She teaches acting currently at the college.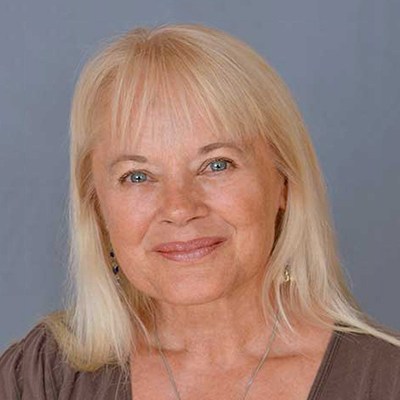 In selecting Shakespeare's  A Midsummer Night's Dream—"a strange choice for winter" she avows—Poggemiller was searching for a Shakespeare play that would allow her to work with the entire Year II class—24 young actors with only 3 young men.  Often the ensemble is split—either performing two works with two separate casts, or 2 casts performing on alternating days. For "Dream" Poggemiller has given students the opportunity to learn at least two roles—they might be Tatiana one day, and a fairy the next.
" 'Dream' offers students the opportunity to use all their levels of creativity—dance, music, acting—we were able to create the world using everyone," she says.
A Midsummer Night's Dream's themes—of love, obsession and transformation—are universal and relevant to today she believes, enabling young people to find their voice in the performance.
Poggemiller is known for bringing a heightened sense of physicality to all her work and comments "Dream is an intense frolic that takes you through something; it stretches you to the limit of your being".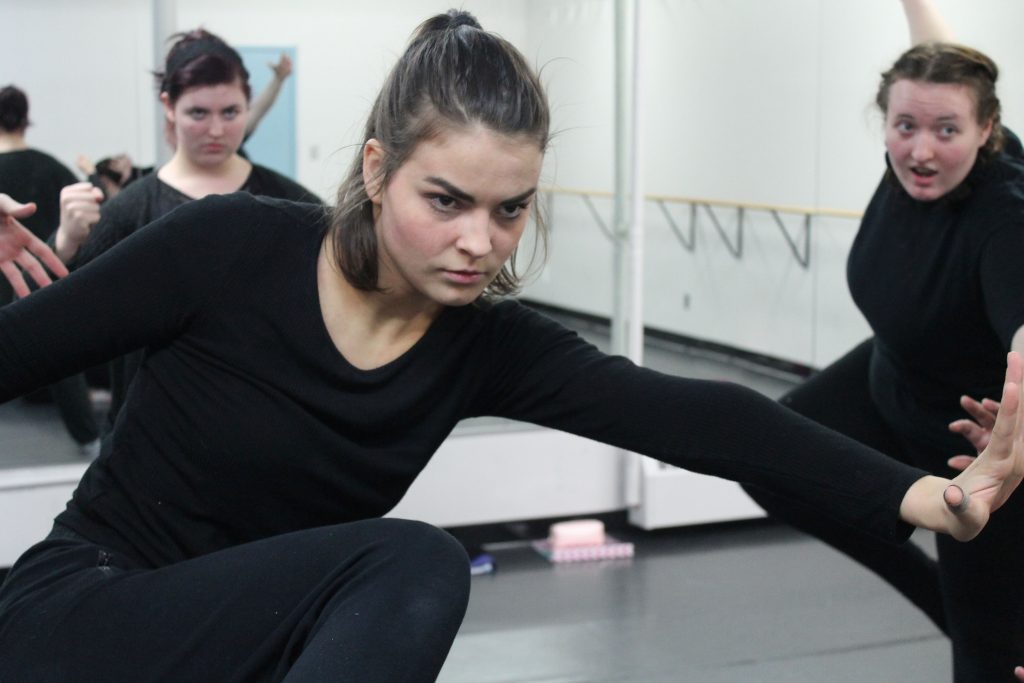 "In this troubled time there is a deep need for an expression of spirit, and of a collective soul—something theatre offers to not only the performers, but also to audiences. It's a shared experience that invites people to come along and take the journey with us", she states.
As the season approaches its darkest days and the winter equinox arrives, a visit to midsummer sounds like the perfect antidote.
Get lost in the woods with Shakespeare's collection of mythic characters, confused lovers, and a travelling actor troupe that may miss a joke but never misses a beat. Queen of the Fairies Titania and her King Oberon come to the woods to celebrate their marriage – a relationship that is in complete conflict. So begins an evening of chaos wrought from the power struggle between partners that creates havoc in the natural world.

The cast is composed of CCPA's Enriched Performing Arts Diploma Year II students and Performing Arts Certificate student Rebecca Thackray. The UVic grad came to CCPA with her BMus, Major in Vocal Performance, to study the full complement of disciplines in performing arts. The one-year program, designed for working professionals or those that have completed a relevant post-secondary program, is customized just for her.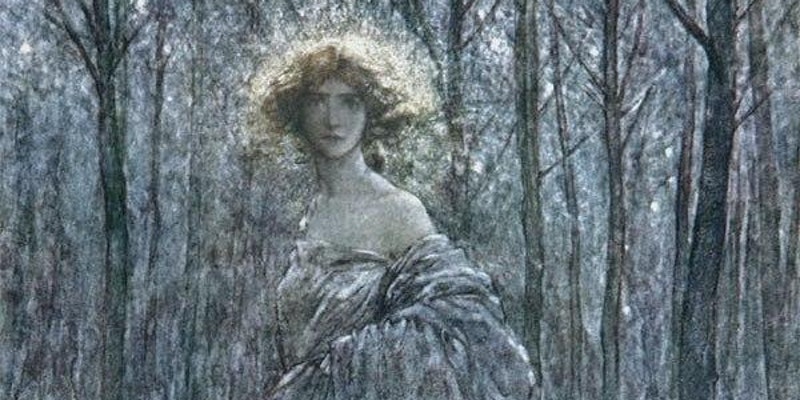 What: A Midsummer Night's Dream
Who: Canadian College of Performing Arts
When: December 14 to 16, evenings at 7:30 p.m. and Saturday matinee at 2 p.m.
Where: CCPA Performance Hall, 1701 Elgin Rd, Victoria
Tickets are $25 for adults, $21 for seniors, and $16 for students and CCPA alumni. Please contact the Box Office at 250-595-9970 ext. 222, online at ccpacanada.com/tickets, or in person at 1701 Elgin Rd.