Music! And people. What a great community building endeavour. Carol Sokoloff, a local poet, writer and jazz singer sent me information about the new "Sing Your Heart Out Vocal Jazz Jam" taking place at The  Well  821 Fort St (Victoria BC) on Sunday February 12th 7pm.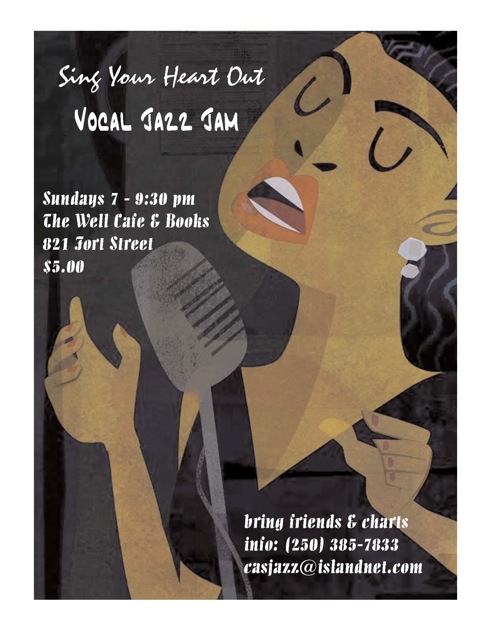 Come to listen or to sing at this weekly vocal jazz jam. Try out new tunes and polish your stage presence in a friendly atmosphere, with emcee Carol Sokoloff and Laura Cave on piano. Bring charts if you have them (or we have Vocal Fake Books available). All welcome, including instrumentalists… spread the word please, and bring friends. $5 cover.

Teachers… please mention to your students… encourage them to participate… a high fun, low risk opportunity!
Sunday, Feb. 12 7pm
The Well Cafe and Books
821 Fort Street
Victoria, BC
Cover $5
Info: Carol (250) 385-3378