The Fringetastic Theatre Festival in Nanaimo is back for a second year, and artistic producer Jer Banks has expanded not only the number of shows, but days too. In addition, their newest partner and sponsor, The Port Theatre, will serve as a Fringe Hub every evening from 7 until late, starting August 15 with THE PREVIEW SHOW (sampler performances that allow you to get the inside scoop before the festival starts on August 16th).  There is music at the Fringe Hub every evening after 9pm.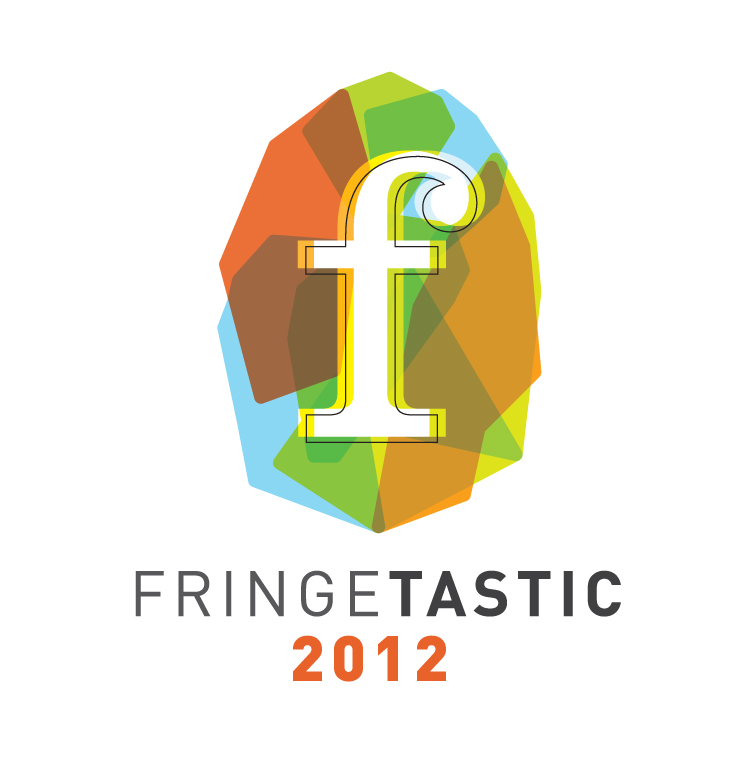 I first met Jer Banks when he was working as front of house manager at the Metro Studio in Victoria, before completing his degree in theatre at VIU.  In 2010 he travelled across Canadaworking a variety of Fringe jobs (some volunteer, some paid) before performing in his own show, The Big Smoke, at the Victoria Fringe.  Bitten hard by the Fringe bug, he decided in 2011 to not only produce and direct a Fringe show (Dianne and Me) but also an entire Fringe Festival with Chelsee Damen, star of the show.
When he's not producing the Fringetastic Theatre Festival, Banks is the Marketing Coordinator for Blue Bridge Repertory Theatre in Victoria BC.  To say his plate is full might be an understatement.
I have a great admiration for this young entrepreneurial generation of theatre artist – they are truly multi-talented and hard-working, to the great benefit of our combined cultural heritage and community. What Banks and Damen have been able to achieve in two short years is astonishing and the community support astonishing.
The size of the festival makes it easy to navigate, and for Victoria audiences who might be over-whelmed by the size and variety of the Victoria Fringe Festival, it makes a perfect weekend get-a-way before the end of the summer.
For Nanaimo audiences, who might not be as familiar with a fringe theatre festival, (it's been 14 years since the last one),  I would simply encourage you to attend.  The quality of fringe shows is excellent, and the cost of tickets ($8-$12) very modest.  In addition, the short running time appeals to many theatre-goers.  You can see several plays in one night, or spread them out over the entire festival.
Half of the shows at The Fringetastic Theatre Festival are byVancouver Islandartists – a point Banks is sure to emphasize – and the others from as far away asNew York.
Have fun at this year's festival. Maybe you too will be bitten by the Fringe Bug!
The Fringetastic Theatre Festival runs August 16th – 26th at various venues in Nanaimo BC. 
Those companies featured this year are:
A Wooden Shoe in Canada from Chemainus, BC, the musical story of a dutch immigrant as he moves to Canada
Cardboard Robot from Nanaimo, BC, a drama about building a robot more human than yourself.
Chaos and the Cosmos from Nanaimo, BC, a comedy sci-fi about two worlds colliding as a pair of siblings sort out their lives.
Fear Factor: Canine Edition from New York, NY, a solo-story teller with a touching performance of a persons relationship with their dog.
Man Catches Fish from Seattle, WA, Dramatic-musical- stand-up-comedy-improv-burlesqueshowwith free sea-food recipes.
Placid Ends At Mothballed Beginnings from Georgetown, ON, self-described "Theatre Of Chaos" explores three pairs of people near the edge of nowhere.
Rel8Shun from Calgary, AB, a dramatic introspective comedy about how we make relationships in our changing world and how we keep them.
The Cult of Brother XII – A Musical Dark Comedy from Nanaimo, BC, about a cult leader and his mistress as they struggle against the evil journalist sent to reveal them.
Festivals always need volunteers and the Fringetastic Theatre Festival is no exception. I've really enjoyed volunteering at the Victoria Fringe, and I'm sure you will at Fringetastic.