More than anything else, social media has given me connections to people; people locally in Victoria like Missie Peters – communications professional, spoken word artist, performer and founder of the Victoria Spoken Word Festival.
Peters was already an established slam poet, two-time winner of the Victoria Slam, when she had the germ of an idea. She'd toured to other cities with spoken word festivals, but noticed a need for a festival that would help poets perfect their craft.  Seed funding from the Awesome Shit Club, a small angel investor group, helped her launch in 2011.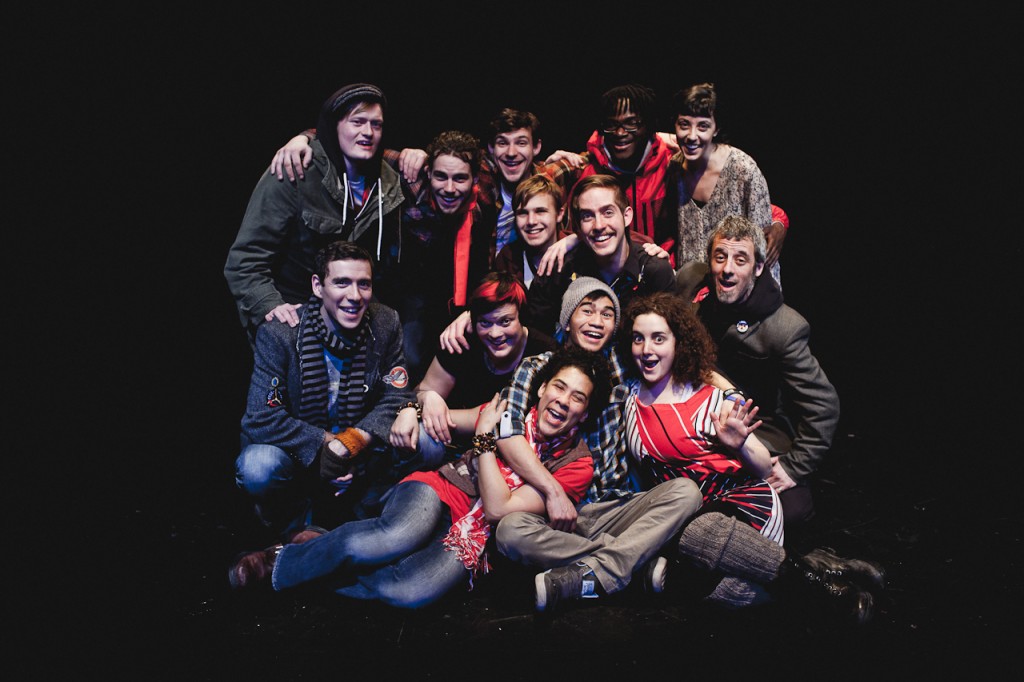 Festival Ensemble 2012. Photo: Brian van Wyck
"For the first time ever, the festival has a theme: Objects in Space," explains Missie Peters, Festival Director. "Which means the festival ensemble will be experimenting with poetry and props, like puppets! This festival is about experimenting on the edge, so this year we're taking that literally and going to the final frontier – space."
I'll be attending a workshop with Poet of Honour, Johnny McRae, and hope to see you at some of the events.  Ticket prices are very affordable.  If you've never attended a spoken word event before, the Victoria Spoken Word Festival gives you the chance to experience some of Canada's best emerging talent.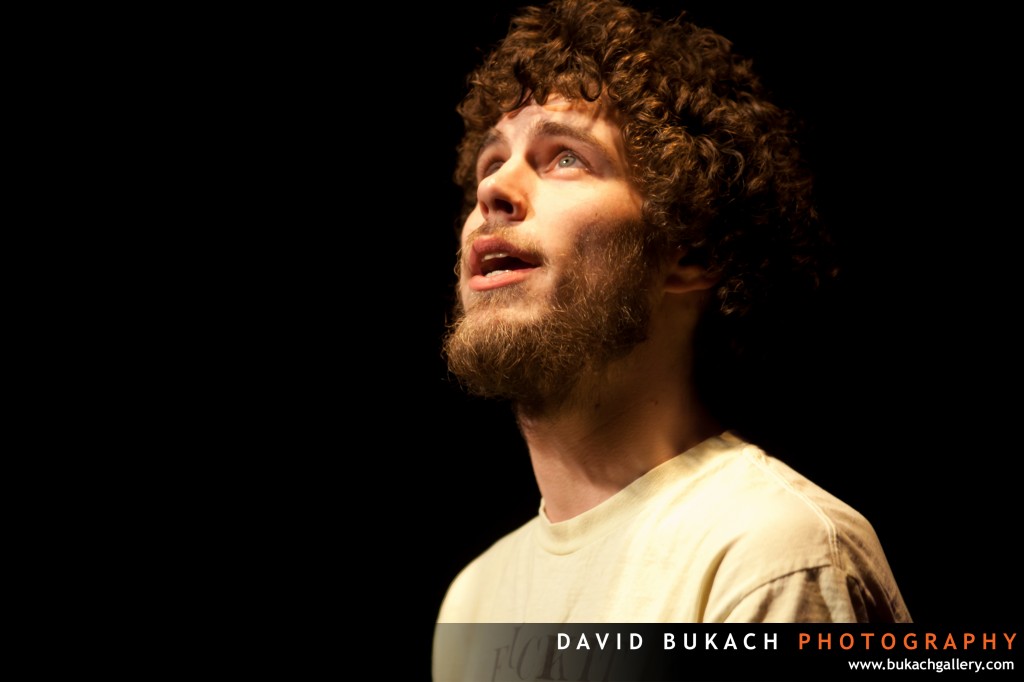 Poet of Honour – Johnny McRae. Photo: David Buckach
The Victoria Spoken Word Festival brings together twelve emerging spoken word artists from across Canada to create and perform innovative and inspiring spoken word. In addition to performances by the festival ensemble, the festival features Victoria's own Dave Morris, Poet of Honour Johnny MacRae and international spoken word celebrity Mighty Mike McGee.  The festival also includes a public workshop where Victorians itching to launch into spoken word orbit can learn from the best.

New this year is In the Future, a special evening featuring two full-length spoken word shows. Missie Peters, M-Award-winning poet, will be performing her new solo spoken word show, Where's My Flying Car?! that she toured in her silver jumpsuit on the Fringe circuit this summer. Fresh from their international tour, 2 Dope Boys, also known as local favourites shayne avec i grec and Johnny MacRae, will be performing their psychedelic talk opera Anthropocalypse, complete with a performance of the little known folk tradition from the Cadillac Mountains of waterbowling.
VICTORIA SPOKEN WORD FESTIVAL – Feb 27-March 3, 2013
Wednesday, Feb 27: In the Future featuring Missie Peters and 2 Dope Boys, 8pm Intrepid Theatre $10
Thursday, February 28: Tongues of Fire presents The Instant Slam, 7:30pm Solstice Cafe $5
Friday, March 1: Festival Ensemble Showcase with Dave Morris, 8pm Intrepid Theatre $10
Saturday, March 2: Finale: Objects in Space, with Johnny MacRae, 8pm Intrepid Theatre $10
Sunday, March 3: Public Workshop, with Johnny MacRae, 1-4pm Intrepid Theatre $25
All tickets are available at Solstice Cafe, cash only.  For more information on the festival and the participating poets visit www.victoriaspokenwordfestival.com. Or join the event on facebook: https://www.facebook.com/events/143612735794504/.