Disclaimers first:

I am not a reviewer, but I do see a lot of theatre –33 shows at last year's Victoria Fringe Festival. During the year I volunteer regularly with Atomic Vaudeville, Intrepid Theatre, The Canadian College of Performing Arts and Theatre SKAM. I attend the Belfry, Theatre Inconnu, Blue Bridge Repertory Theatre and the Phoenix Theatre at Uvic too.
I have either seen these performers in previous shows, or been intrigued by reviews from other Fringe festivals, or their performances at the Fringe Preview. Based on this, I'm planning to attend their shows at this year's Fringe.
My picks are as listed on the Victoria Fringe Festival website. Caveat emptor. Happy fringing!!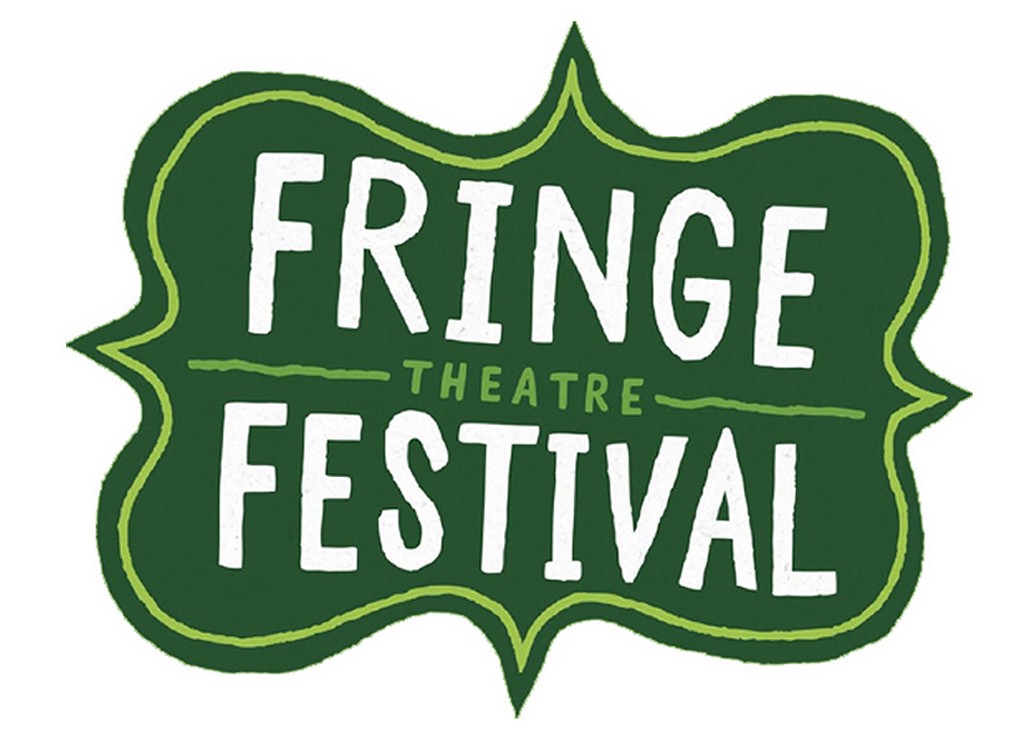 Venue 2: Victoria Event Centre
Phone Whore
I may be one of the people who Cameryn Moore was referring to when she said, at the preview – "Whore is in the title so that people can self select and NOT attend". Regardless, this is one performance that people will be talking about for years to come!  A drama about the life of a phone sex operator.  If you're looking for an adult themed show – this one is for you!
Winner of the Best Female Solo Performer at the  2010 San Francisco Fringe and Judges' Honourable Mention at the 2010 Ottawa Fringe.
ShLong Form Improv
We are fortunate in Victoria to have some masterful improvisers, and I've come to appreciate the many forms improvisation can take. I'm intrigued by this blending of SHort and LONG form improv comedy.   These ex-pats from Seoul are veterans of the Tokyo, Hong Kong, Beijing and Seoul Improv Festivals.  Their show will be based on a random selection of two short form games by audience members, which the inspire two separate and innovative long forms. A different performance every night!
Venue 3: Metro Studio
Grim and Fischer: a deathly comedy in full-face mask
Grim and Fischer were held over at the Edmonton Fringe and come highly recommended by my fringing friends.
Death meets his match in Mrs. Fischer, a tenacious granny not ready to breathe her last
Shadows in Bloom
Gemma Wilcox won Best Female Performer at the 2009 Victoria Fringe for The Honeymoon Period is Officially Over. She's  a master at creating multiple characters (animals, humans, plants) with few or no props.
I attended her show on opening night – what a delight.
By turns witty, funny, heart-breaking and dark.  Join Sondra as her biological clock ticks inexorably onward. She's moved to London to be with her boyfriend Pete, and things aren't exactly turning out as planned.
Venue 4: Wood Hall
An Inconvenient Truthiness
A tale of fake love, fake devotion and fake news as Sharilyn Johnson stalks Jon Stewart. Directed by University of Victoria grad Laura Harris.   I'm excited to learn more.
Fortunate Son
Who knew Canadian history (or its imagined version) could be so entertaining? Set just after the state funeral of Pierre Elliott Trudeau, Fortunate Son is the imagined meeting of Justin Trudeau and his father's former campaign manager, Cal.
I saw the show on opening night and was very impressed with the direction and acting. It's a polished piece with strong performances.  If you are a fan of drama, politics and Canadian history – be sure to see it!
The Human Body Project
I missed Tasha Diamant at last year's Fringe but won't make that mistake again.  A show by a woman who wants to learn to be vulnerable.
And the best way I figured I could do that was to show up, naked and un-scripted.
I imagine a fair number of people are threatened by the above statement.  If you are prepared to let go of your comfort zones – go!
Whiskey Bars: a kabarett with the songs of Kurt Weill
Bremner Duthie's singing was outstanding at the preview. And I love the songs of Kurt Weill (Cabaret, Three Penny Opera, etc).
Fast-paced fusion of reality, comedy, music…. and  a touch of tragedy. A singer's final comeback.
Venue 5: St Andrew's School Gymnasium
Giant Invisible Robot
Jayson McDonald first appeared with this show at the 2007 Victoria Fringe – and I missed it! It became the sleeper hit, and by the time I'd realized, it was too late to get tickets!
Since, he's performed: Boat Load, Fall Fair and Gunpowder to sell out crowds.
The story of a painfully shy young man and his compulsively destructive robot.
Held over at the Edmonton Fringe. A crowd pleaser and five star awarded show.
The Suckerpunch
I was first introduced to Brent Hirose at the 2010 Fringe. Together with Kami Desislets he presented the incredibly thoughtful Unequal Harvest about the world food crisis.  So, when I learned that he was coming again, I couldn't wait to see Sucker Punch.
Imagine a world without regrets! A world where you can re-wind your life, just 5 seconds, and take back those mis-spoken words or actions. What would it mean?
I saw this production on opening night – wow!
A stuttering slam poet, broken security guard, cool dude, confident CEO collide and are inter-woven in this tale of intrigue, time travel, and terrible science.
Not to be missed!
Venue 6: St Ann's Academy
Burning Brothels: Sex and Death in Nevada
A one-woman show about the the history of the only US state with legal prostitution.
Katherine Glover crafts a spell binding tale if her Fringe Preview snippet is any indication.  I want to learn more!
Smart Arse
Rob Gee first appeared as a late addition at the Victoria Fringe in 2009 with Fruit Cake. I laughed until I cried. This former psychiatric nurse told tale after tale of his adventures on the psych ward with fast paced hilarity. He came back in 2010 with Genghis Khan Guide to Etiquette (winner of Favourite Spoken Word) to another round of sold out shows.
I can't wait to see what he has in store for us this year!
An exhilarating story of several childhoods.
Spitting in the Face of the Devil
On the basis alone I'll be attending this show.  I am grateful for artists willing to share their personal stories, regardless.
Bob Brader tells the gripping, totally true story of discovering that his charismatic ex-Marine father is a pedophile.
Winner, Best Show of the London Fringe.
SpittingInTheFaceOfTheDevil.com
The Sparrow and the Mouse: Creating the Music of Edith Piaf
Melanie Gall is an opera singer by profession (which explains the incredible vocals at the preview on Wednesday). Come hear the untold tale of Edith Piaf's half-sister, Simone, a woman who devoted her life to Piaf.
How can I resist a French-English production of some of the most well known songs of the French popular canon?
MelanieGall.com
Venue 7: Fairfield Hall
EXTRAterrestrial
Chris Fofonoff and Alex Ross' junk-science fiction tale of a lovable alien (Bernard) who abducts mild-mannered Nate is a variation of the two-handed "dude" comedy shows popular at the Fringe. I'll be interested to see it in juxtaposition with ReRentless.
The Troubles
There are a number of historical tales at this year's Fringe (Burning Brothels, The Donnelly Show, Fortunate Son, Wonderbar) and I plan to see them all.
The Troubles is based on personal accounts of the conflict in Northern Ireland, and explores questions of community, morality and loyalty.
The Ukrainian Dentist's Daughter
I'm Ukrainian – what more can I say!! This true story definitely has me intrigued.  A young woman waits for her groom at the altar – and waits, and waits, and waits. How does it turn out?
Venue 8: Langham Court Theatre
Giving Into Light
This show wasn't even on my radar, but based on the Fringe previews, I was impressed!
Winner of Best of Fest in Wakefield, Que, this is the story of the journey of a young sleep-deprived mother into the majesty and magic of Mexico.
An all-ages show!  Bring your teens.
Venue 9: University Canada West

jem rolls is PISSED OFF!
The inimitable wordsmith and veteran of the Fringe circuit, British performance poet Jem Rolls is a must see. Bring your sharpest mind to his show.  Jem's twists and turns of logic and reasoning, and the beauty of his words, will keep you entranced.
"I am the smell, I am the smell"!
Wonderbar!
A co-production between Seleste Sansregret and Laura Harris (Pitch Blonde) this dark true tale of "love, larceny and a $10,000 bed" has an extremely interesting and true premise.
Another of the historically accurate tales being told at the fringe this year!
Venue 12: The Canadian College of Performing Arts
Dianne and Me
Directed by Jeremy Banks and performed by Chelsee Damon (co-producers of the first Nanaimo Fringe in 10 years – Sept 8-11, 2011).
A sweet, authentic, slice of a teenager's life as she awakens to her sexuality. Playing multiple roles with grace and ease, and every moment bang on, Chelsee Damon navigates between teen, boyfriend, friend, mother and guidance counsellor.
I saw this show on opening night and highly recommend it!
The Donnelly Sideshow
The Donnellys are infamous in Canadian history. This true story of their extermination in the 1880s, is capably set to word and song by Jeff Cuthbert (archie and mehitabel).