What would it have been like to hear  Moe Clark, Buddy Wakefield or Shane Koyczan perform their poetry as teenagers? To sit in the audience and realize the power of their words, and realize it could only get better over time.
Next week, April 2nd and 4th, you have the opportunity to support young talent as 40 high school students from across Victoria compete in the third Victorious Voices, Victoria High School Youth Slam Championship.
 "The quality of poetry that these teams bring to the stage is unbelievable," explains Jeremy Loveday, program coordinator and slam master. "Victoria has one of the strongest youth poetry scenes inCanada.  These kids have important things to say".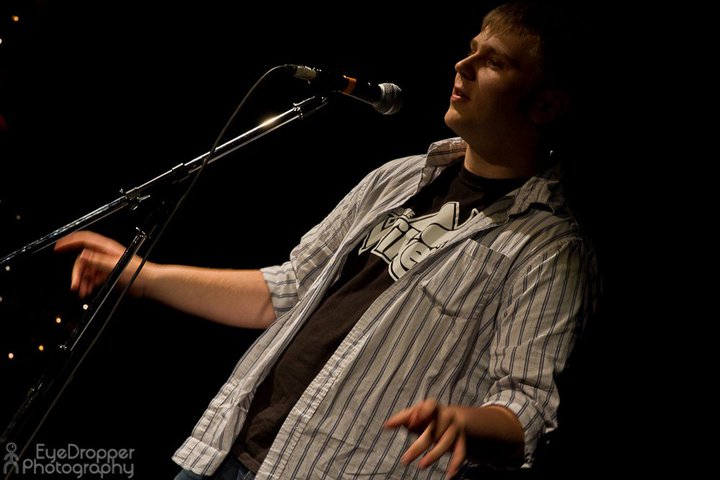 Keenan Proud. Photo: Aaron Mercer, EyeDropper Photography. Image provided.
A poetry slam is a competition where poets are judged by audience members on a scale of 0-10. Poets have 3 minutes and must perform original work, without costumes, props or music. Victorious Voices is a team competition, and teams are required to perform group pieces as well as individual poems.
This year's celebrity judges include Victoria's Poet Laureate Janet Rogers, Mayor Dean Fortin and will feature a performance by Victorious Voices Alumni of Honour, Keenan Proud.
Reynolds Secondary is the two-time defending championship team.  Last year, they also went on to be the BC High School Poetry Slam Champions. Zoë Duhaime, a member of last year's champion team, will be competing on the Reynolds team again this year.  Zoe describes Victorious Voices as "phenomenal because of the evolution that's going on".  The event has doubled in size in the last two years.
In poetry slam there is a common saying that "the points aren't the point, the point is the poetry".  Zoë Duhaime agrees "winning is irrelevant" she explains. It is the sharing of stories and the positive community atmosphere of the event that are important.
Victorious Voices – High School Slam Championships
Semi-Finals, Monday, April 2nd: 8 school teams compete in 2 bouts.
Finals, Wednesday, April 4th: Top 4 teams compete for City title.
Victoria Event Centre, 1415 Broad St
$2 – students, $5 – adults
Doors @ 7pm, Show @ 7:30pm
Tickets available at the door, first come, first serve
Facebook event: https://www.facebook.com/events/191847617586151/