Double Diamond at the Oak Bay Beach Hotel, January 22-February 20, 2016. A review.
Bill Zaalberg (Double Diamond) is close in age to Neil Diamond, and like Diamond, has been performing since he was young, having formed Victoria's first rock band in 1961 before making music his full-time profession in 1975 when he resigned from the telephone company. Although an admitted "shy person" (as is Diamond himself) he is an experienced and smooth performer, full of anecdotes and stories to make the songs even more interesting. Tidbits of Diamond's life are slowly revealed over the 90 minute set, which also features Zaalberg's daughter-in-law Kathleen Zaalberg (herself a Stevie Nicks tribute artist) on back-up vocals. The Zaalbergs are accustomed to working with a large band and several singers, performing in auditoriums like Nanaimo's Port Theatre; this two-person show is ideally suited to the smaller space of the David Foster Foundation Theatre at the Oak Bay Beach Hotel.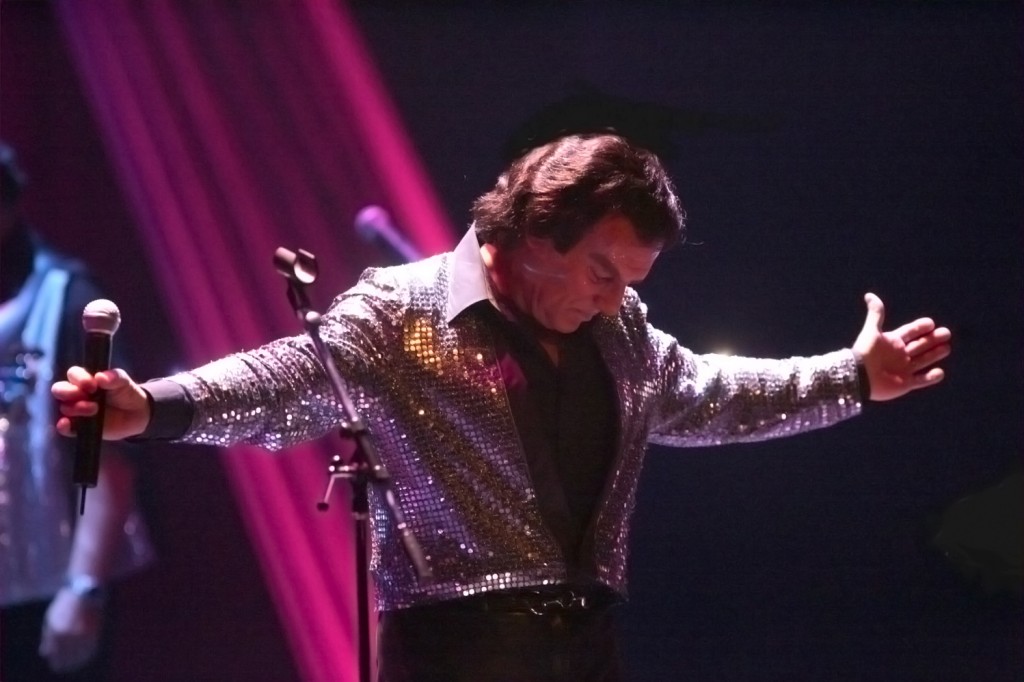 The audience, mainly people over the age of 60, was completely immersed in the music, happy to sing along to the hits of their youth. Double Diamond covers five decades of Diamond's music with a heavy emphasis on earlier songs like Cherry Cherry, Solitary Man, Crackin' Rosie, Sweet Caroline, Red Red Wine, Shilo and then takes a foray into the 70s and 80s before ending with more recent work (Pretty Amazing Grace) from his 2008 album, After Dark.
In between the two distinct periods of Diamond's career, Kathleen Zaalberg makes an appearance to sing Nicks' Dreams, Landslide and Rhiannon–the vocal resemblance is astonishing—a certain detached quality that hauntingly recalls the power of the lyrics.
Seating is festival-style; patrons will be sharing tables with other Diamond enthusiasts and recalling favourite memories of albums and concerts. The competent wait staff at the hotel ensure the evening unfurls in a leisurely fashion, all the while paying close attention to guests' needs. A three course meal is served, and the evening ends with an Oak Bay Beach Hotel tradition—hot chocolate and cookies in the lobby.
Double Diamond at the Oak Bay Beach Hotel
January 22-February 20, 2016 (Fridays and Saturdays)
Tickets $89 + taxes, online or by phone 250.598.4556.
Menu
Starter: Smoked wild pacific salmon, herb salad, northern divine caviar and coddled egg vinaigrette
Main: Slow roast Striploin of beef, roast new potatoes, harvest vegetables and peppercorn jus
Dessert: "Cherry Cherry"| Lemon cherry shortcake, lemon curd and vanilla cherry compote
Further reading:
http://www.seniorlivingmag.com/articles/playing-a-legend


Disclaimer:  We attended Double Diamond as guests of the Oak Bay Beach Hotel