Disclaimers first:

In 2006 I was bitten HARD by the Fringe bug and have gradually increased the number of shows I see from 20 then to 38 shows at last year's Victoria Fringe Festival. (There are people who see more than me – and they are my Fellow Fringe Fanatics).
During the year I volunteer regularly with Atomic Vaudeville, Intrepid Theatre, The Canadian College of Performing Arts and Theatre SKAM. I attend the Belfry, Theatre Inconnu, Blue Bridge Repertory Theatre, Langham Court and the Phoenix Theatre at Uvic too.
I have either seen these performers in previous shows, or been intrigued by reviews from other Fringe festivals, or their performances at the Fringe Preview. Some of the recommendations come from a group of far-flung cross-Canada Fellow Fringe Fanatics and thespians including Brian M Carroll (who reviews for Fully Fringed), @FacesOfWayne, Visitorium (all from Ottawa), BloodyUnderated (Montréal). Based on this, I'm planning to attend these shows at this year's Fringe.
But wait, Janis – there hasn't been a preview yet! That's true – I'm posting this August 16th to give you a head's up for your Fringe scheduling.  I'll update the post once the TWO previews have happened.  The first preview is Wednesday August 22nd from 7pm -8:30pm in Centennial Square and the second (since almost 20 shows will be coming from the Edmonton Fringe Festival which only ends on Sunday August 26th) is Tuesday August 28th at 9:30pm at the Victoria Event Centre.
I've annotated the shows that will be arriving Monday August 27th and later, in order to help you plan accordingly.
Ultimately my taste may not be your taste – the fringe is all about taking risks, for both performers and audiences.
My picks are as listed on the Victoria Fringe Festival website and in the printed program. Caveat emptor. Happy fringing!!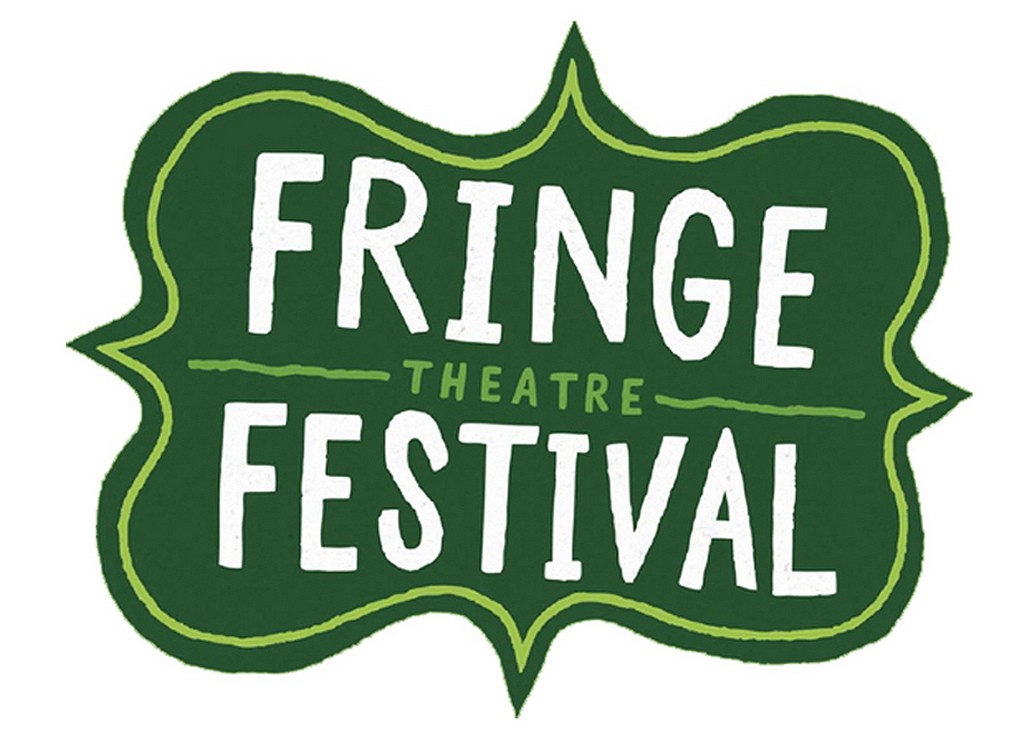 Venue 1 – Victoria Event Centre, 1415 Broad Street
Hip. Bang! Improv
Absurd and playful improv that will definitely appeal to fans of the genre.
Pick of the Fringe, Victoria Fringe 2011
This is a PG 14+ show with coarse language.
Slut (r)evolution (no one gets there overnight)
Cameryn Moore's brand of tell-all sex tales is not for everyone, and she will readily admits this. Exploring issues and questions not often seen onstage, she confronts the messy reality of our sexual lives.  Her show Phone Whore was a 2011 Victoria Fringe Festival favourite. Adults only. Adult Themes.
Best of Fest, 2011 Winnipeg Fringe Festival
Venue 2: Downtown Activity Centre, 755 Pandora
Dirk Darrow – Tim Motley
Recommended by my fellow Fringe Fanatic Brian M Carroll from Ottawa. I love film noir and once spent an entire winter holiday watching every 1940s version I could find – I'll definitely be at this show!
It's a one-man comedy film noir magical murder mystery.
dirkdarrow.com

Significant Me  – Christel Bartelse
Starts August 29th
3 time Canadian Comedy Award Nominee Christel Bartelse first performed at the 2010 Fringe in ONEymoon – a comedy about a headstrong young woman who married herself. Now, she's back, after the honeymoon phase is over.
Bartelse had us in stitches with piercing insights from the mind of a contemporary single woman.
cristelbartelse.com
Venue 3: Metro Studio (1411 Quadra Street)
Hanafuda Denki – A Tale of Playing Cards – Ryuzanji Company
(starts August 28th)
Ryuzanji Company from Japan last appeared at the Victoria Fringe in 2009 with a Japanese version (surtitled in English) of Half Life.  They were a huge hit with their madcap antics of junkies trying to rob a bank, despite the language differences.
Hanafuda Denki was written and first staged in 1967 by avant-garde pioneer Shuji Terayama and Ryuzanji have adapted it for a modern audience.
Are you a winner or loser in this life-and-death game?  Don't miss this very Japanese retelling of a work inspired by "Three Penny Opera" – all the way fromTokyo.
music.geocities.jp/ryuzanji3/
Two Corpses Go Dancing

This retelling of a Yiddish folk tale is based on a short story by the acclaimed story teller Isaac Bashevis Singer – two lost souls are brought back to life by a demon.  And then – chaos, mischief and disorder ensue.
Dark musical comedy.
Another recommendation from Brian M Carroll.
Venue 4: VCM Wood Hall 907 Pandora
Little Lady – Sandrine Lafond
Starts August 28th
Completely silent physical theatre. Lafond has earned rave reviews while touring this piece. She's a former Cirque Du Soleil performer and Celine Dion dancer who is now a theatre artist. This is the physical re-telling of that transformation.
What is my dream? The answer was simple, create a character, be myself entirely and go on tour. Little Lady was born and I had the chance to win the CAFF lottery so I will be touring in 10 cities for a total of 60 shows this year!

What is your dream?
Most Daring Production – LondonFringe 2012
Favourite Festival Award – Frigid Festival, NY 2012
Recommended by Brian M Carroll
She Has a Name – Andrew Kooman
Prostitution and the trafficking of sex slaves – this hard-hitting drama follows the exploits of an idealistic lawyer masquerading as a john in order to build a case against a brothel. Can he convince one of the "girls" to help him?
Andrew Kooman was inspired by a true story (and tragedy) of a storage container, discovered inThailand, and found to contain 121 sex workers fromBurma, 54 of them dead.
Shehasaname.net
Recommended by Brian M Carroll
The Greatest Guitarist in the World – Colin Godbout
Starts August 27th
Colin Godbout is a Victoria Fringe regular and his guitar picking skills are impressive. This original piece features 3 bouts between the hottest guitar players in the world. Who will win?
In this corner – Rolling Stone Magazine's prizefighters – Hendrix, Clapton and Page
And over there – Chet Atkins, Django Reinhardt and Lenny Breau.
Recommended by Barb – ½ of "The Couple From Ottawa" aka "Mrs Brian M Carroll"
colingodbout.com
Venue 5: St Andrew's School Gymnasium (1002 Pandora)
Fishbowl
Starts August 27th
Funny and moving, Fishbowl explores the world of strained human relationships. Mark Shyzer plays four wildly different characters.
Fishbowl debuted at Toronto's Buddies in Bad Times Theatre in 2009 and has toured to raves since.
Outstanding Solo Performance Ottawa 2012
Best of Fest Winnipeg 2012
Audience Choice Award winner New York 2010
Recommend by Brian M Carroll
shyzer.ca/fishbowl
The Water is Wide- Randy Rutherford
Starts August 28th
I'm so pleased to see Randy Rutherford return toVictoria– he crafts beautiful stories out of his life, and lays down a foundation of skilfully performed songs to accompany them.
His self-deprecating and honest tales speak directly to our hearts.
Brian M Carroll and I agree on this recommendation.
Best of Fringe and Brickenden Award Winner
randyrutherford.net
Venue 7: Fairfield Hall, 1303 Fairfield
Bookworm – Corin Raymond with dramaturgy by TJ Dawe
Starts August 27th
An all-ages story of a father reading to his son, growing up in a library, Spiderman, Ray Bradbury, and meeting the Minotaur just outside of Wawa.
"Just a man and his words", but apparently Corin Raymond has struck a chord with audiences across the country.
He has been, until this year, better known as a musician, and is actually fundraising for his next album and taking your donations of Canadian Tire Money – to date he's raised over $4000 since the start of the Fringe tour.
Recommended by Brian M Carroll (and he says to get tickets early).
Producer's Pick London Fringe 2012
dontspendithoney.com
Lies! – Travis Bernhardt
Travis Bernhardt returns with another nerdy and quirky all-ages magic show to wow audiences with tricks, deception, mysteries and swindles. Travis' show appeals to the kid in all of us but there's an underlying wit and intelligence. Don't take things at face value!
A talented magician and illusionist.
Recommended by Brian M Carroll
Travisthemagician.blogspot.ca
Venue 8 –St Ann's Academy, 835 Humboldt
Dying Hard – Mikaela Dyke
Mikaela Dyke has taken archived interviews of fluorspar miners in Newfoundland, collected in the 1960s by Elliott Leyton, and crafted powerful verbatim theatre. How do communities survive industrial carnage?
Recommended by Brian M Carroll, and Faces of Wayne another fringe fanatic and theatre reviewer who says it is "Powerful, moving, and brilliantly acted. A story that needs to be told".
mikaeladyke.com
First Day Back – Rob Salerno
It's the first day of school after 14-year-old Ollie killed himself as a result of pervasive bullying, some because he was gay. Friends, teachers and tormentors are gathered to figure out how to keep this from happening again.
From the creator of Fucking Stephen Harper: How I Sexually Assaulted the 22nd Prime Minister of Canada and Saved Democracy.
Rob Salerno is not afraid to speak his mind. Bullying continues to be an enormous issue despite decades of anti-bullying programs.  This is listed as an all-ages show, and would be appropriate from some children.
His theatre company is dedicated to telling stories that "polite people wouldn't touch".
Their tour schedule this year has been astonishing – 5 different shows at 9 different Fringes!
tenfootpole.ca
Jem Rolls: Ten Starts and an End
Starts August 28th
I've seen Jem Rolls at every Victoria Fringe Festival since 2006. His words flow over me in torrents, and just as I've seized one joke – quick, he's off on another tangent.  This is performance poetry of the highest order. Stay sharp or you'll miss it!
Recommended by Brain M Carroll too.
Redheaded Stepchild – Johnnie Walker
Starts August 27th
Johnnie Walker first brought Redheaded Stepchild to UnoFest in 2010. Since then, it's gone on to win numerous Fringe awards and critic's picks. It's an all ages show too!
A tale of dress-up boxes and doomed genetics. Nicholas is a 12-year-old with red hair whose dad just remarried. That makes Nicholas a redheaded stepchild. And tomorrow at lunch, the biggest boy in grade six plans to beat him up.

Should he skip school, even if it means missing the chance to audition for the class play? His stepmom, Mary-Anne, a chain-smoking golf pro and ex-Jehovah's Witness, thinks he should go. His alter ego, the impeccably stylish and internationally fabulous Rufus Vermilion, has other ideas.
Best of Fest Winnipeg 2012
Jenny Award Winnipeg Fringe 2012
Emerging Artist Award SummerWorks 2010
nobodysbusiness.ca