Victoria Storytellers Guild March 2018 events
The Victoria Storytellers Guild, founded in 1989, has a long history of "telling" in the community. Join them in March for the following events.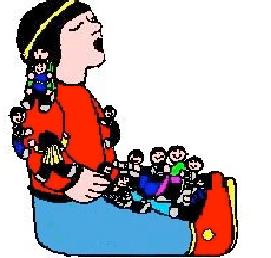 Mar 19 :  WORLD STORYTELLING DAY
Myths, Magic and Mirth
Doors at 7pm; Stories at 7:30pm
$5 / $3 .    Refreshments served
Victoria Storyteller's Guild victoriastorytellers.org  250.370.2964
World Storytelling Day is celebrated every year on March equinox and the following week. This year it starts on Tuesday March 20. The idea is to have as many people as possible tell and listen to stories in as many languages and at as many places as possible. Doing so we promote oral storytelling all over the world. We also get a chance to build friendships across national and cultural borders in joyful ways. As if we meet around a global campfire.
Mar  26:  OAT CAKES and HEARTACHES
Scottish Tales Carried over the Ocean
Ottawa Storytellers: Kathie Kompass and Mary Wiggin
7:30 pm
1831 Fern St.
Door: $15
victoriastorytellers.org      Lee:  250.370.2964
Of Canada's twenty-three Prime Ministers, fourteen are of Scottish heritage. Scottish roots run deep in this land, and the stories are many of heartbreak and heroism, determination and unmatchable strength of purpose that sustained the Scots in the new world. The whole family will enjoy fanciful tales of fairies, goblins, and wee imps told to children and adults to remind them of a homeland an ocean away.
Kathie Kompass has visited Scotland and crossed the country by train, foot, bus and, on one occasion, with an annoyed taxi driver in the wee hours of the morning. But that's another story…
Mary Wiggin is a subtle master of literary and folk tales and her wit flashes with quicksilver humour.