The War of 1812–August 2, 2014. Written by Wes Borg and Paul Mather. Performed one night only in Victoria BC at the Victoria Event Centre (1415 Broad Street) before heading to the Edmonton Fringe.
Perpetual funny man and M award-winning performer Wes Borg (2011 and 2012 for Favourite Comedy Performer, 2014 for Top Improv/Sketch or Variety Performer) , presents a special opportunity to see his hit show The War of 1812. Originally written in 1996 with Paul Mather when they were part of the comedy troupe Three Dead Trolls and a Baggie, it was last remounted in Victoria for the 2009 Victoria Fringe Festival.
"The White House burned burned, burned, and we're the ones who did it."
– NOT by the Arrogant Worms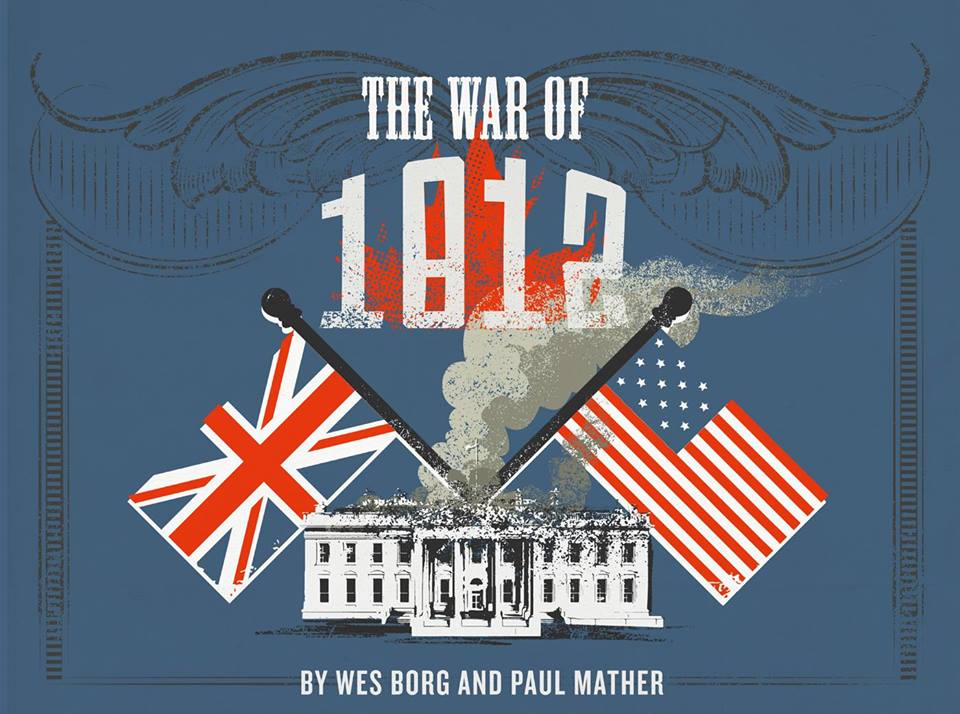 This Fringe box office record breaking show tells the ridiculous story of the ghost of Pierre Berton haunting a young boy who has lost his Canadian patriotism.   Together they embark upon a journey down the "River of Canadian History" to the War of 1812 in Berton's "Birch Bark Time Canoe™".
General Isaac Brock, Tecumseh, and the many important heroes and villains of "The War of 1812" are brought to life through terrible acting and only the finest, cheapest jokes.  Then at the end the White House blows up.  "The War of 1812" will actually make you feel proud of your country…. for an hour and a half.

The War of 1812 has been called "Genuinely funny… genuinely smart", "A history lesson you can laugh at", and "Hilarious Perfection" by reviewers across Canada.

*Historical Note:  The real Pierre Berton generously recorded the introduction to the play in 1996 which is still used and derides the show while shilling for Berton's many books.

Originally performed by Three Dead Trolls in a Baggie and Atomic Improv in 1996, the play has been a hit before in Victoria with casts that included Mike Delamont, Rod Peter Jr. and David Radford.

The current cast is Kelly Hudson, Morgan Cranny, Paul Oppers and Wes Borg, and has been updated and revised making it – according to Borg – up to 24% funnier than previous incarnations.
The War of 1812
Victoria Event Centre – 1415 Broad Street, Victoria
August 2 at 7 pm and 10 pm

[vsw id="aue-zWxYtEc" source="youtube" width="425″ height="344″ autoplay="no"]