I recently received a request to spread the word about a new Victoria-based fundraiser in support of BC Children's Hospital – the 1st annual BC Children's Hospital Tournament of Superheroes.
My young teenage nephew has been a patient at "Children's" for many years, and receives excellent care there – I'm more than happy to promote efforts to assist the foundation.
Congratulations to Janette Roch and the organizing committee!  If you are a regular poker player, this event looks like a fun evening out.
Can you help BC Children's Hospital Foundation help families at their time of need?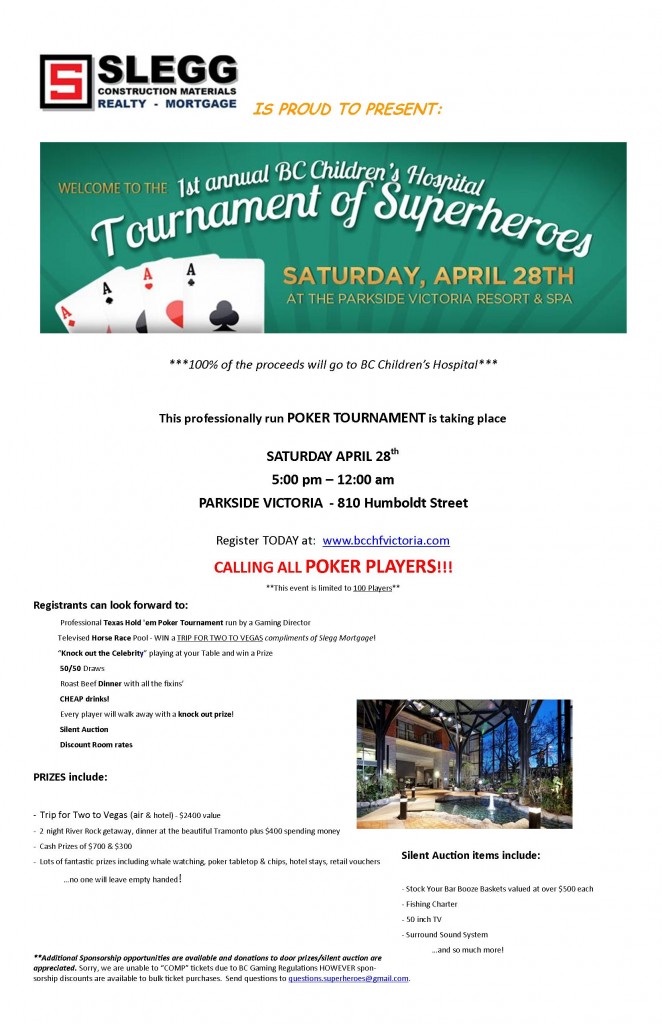 The First Annual Tournament of Superheroes
Saturday April 28th 5pm – 1am
Parkside Victoria
in support of BC Children's Hospital Foundation
Register here:
Gaming regulations in the province of British Columbia prohibit online payments for a tournament of this nature.  You will be contacted by phone upon registering.  Each player  must register separately. Know your limit – play within it. 19+