50 Fun Things at the Victoria Fringe Festival 2016. Interview with Jeff Hoffman.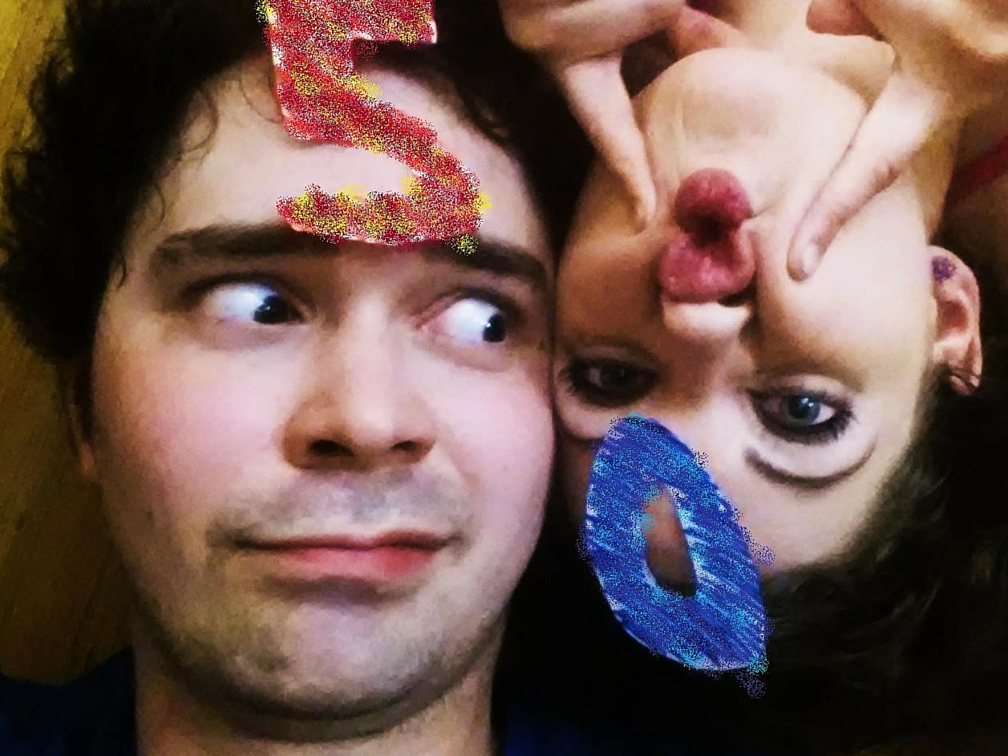 How long have you been producing work on the Fringe circuit?  As an artist/company?
Maniac Productions had its first Fringe show back in 2012 with "One Man Macbeth". The two actors involved with 50 Fun Things (Karin Atkinson and Jeff Hoffman) have, between the two of them, been involved with a total of six Fringe shows, performing primarily in Edmonton and Vancouver.
Is this your first visit to Victoria?  Have you been (or will you be) taking the show to other Fringes?
50 Fun Things will have her world debut at the Victoria Fringe 2016, and we will hopefully be able to tour other cities in 2017. Karin has never been to Victoria before; Jeff has visited a few times as a tourist (and LOVES it, it's such a beautiful city) but this will be his first time performing there.
Is your show a new work, or has it been performed elsewhere?
The show has been heavily work-shopped over the past few years, and there have been a few staged readings, but this is the first full-scale production.
Significant awards or accolades (not just on the Fringe circuit)
None to speak of (yet!)
Can you speak to the creation process of this work? 
Jeff and Karin are partners, both on an artistic and a personal level. They have been collaborating on projects for close to four years now. 50 Fun Things has been a deeply personal project, and mounting a full scale production has been postponed quite a few times because we want so badly to get our message right. After much writing and re-writing and rehearsing and re-rehearsing, we have a show we are deeply proud of and eagerly anticipate sharing with our Victoria audience.
Who will your show appeal to?  If it's an "all ages show" what is the age range you think it is most appropriate for?
50 Fun Things is a comedy, a coming-of-age tale, and a love story. We think most people should enjoy it, but ages 15-35 should get the most out of it.
What would you say to entice a potential audience member to come?
Please. Pretty Please. Prettiest of Pleases with a Cherry on Top. We have laughs. We have tears. Do we have to beg? Because we will.
What do you hope to inspire in your audience?
This show presents an interesting theory: that no matter where you are, there are at least 50 Fun Things you can do in that situation. Some people may walk out of the theatre nodding, accepting this theory at face value, others might be a bit more skeptical, and that's fine. But we do encourage people to try it for themselves a few times before deciding. Whether you're on the bus, at work, or dealing with the thousands of frustrations that life loves to throw at us, take a moment to think: what could I do to have fun right this second? It can be silly, it can be challenging, it can be a grandiose larger-than-life action or an activity you do in the quietness of your own mind. The point is, it's possible. Even if you can't quite think of 50, thinking of just a few could help make a good day out of a bad one.
Seth and Kelsey are testing out a theory: that no matter where you are, or what is happening around you, it is possible to find at least 50 Fun Things to do in that situation.
Fifty Fun Things by Jeff Hoffman (Manic Productions)
Victoria Event Centre (Fringe Venue 1)
Advance price: Regular $11/ St & Sr $9 + s/c
Door price: Regular $11/ St & Sr $9
Duration: 45 mins
Rating: PG 14+ Coarse Language /Adult Themes
Genre: Romantic Comedy
Country: Vancouver, BC
Fri Aug 26 – 8:45pm
Sat Aug 27 – 6:00pm
Mon Aug 29 – 9:00pm
Tue Aug 30 – 7:00pm
Thu Sept 1 – 10:00pm
Sun Sept 4 – 2:45pm