Lavinia at Uno Fest 2016.  Interview with Jon Lachlan Stewart.
Lavinia is part of Intrepid Theatre's Uno Fest 2016.  I had the opportunity to interview Jon Lachlan Stewart.
What sparked the creation of this show?
The event that sparked the creation of this show was the attack on Jyoti Singh in Delhi, December 2012.  I was shocked, outraged, and began to look into how our society still enables violence against women.
How does this violence exist on a microcosmic level, in our every day lives? In thinking about the history of this kind of violence, I was inspired to look into Shakespeare…a canon of work loaded with very questionable situations between men and women, which don't exactly jive with contemporary feminist standards. Our current society is based on a bedrock of patriarchal stories that have a powerful influence on our day to day interactions between men and women.
Is it based in or informed by previous work?
Lavinia is somewhat of a departure from the typical aesthetic of my work. Previously, I've pursued a highly physical, stylized and "slick" aesthetic. In Lavinia, all of the bells and whistles and lighting effects have been stripped down…this is a bare, and exposed performance.
What do you hope to inspire in your audience?
A curiosity for conversation. I especially want young men my age to think about how they are involved, consciously or subconsciously, in 'rape culture'. How have the stories and culture we've consumed throughout our whole lives affected who we are and how we see gender?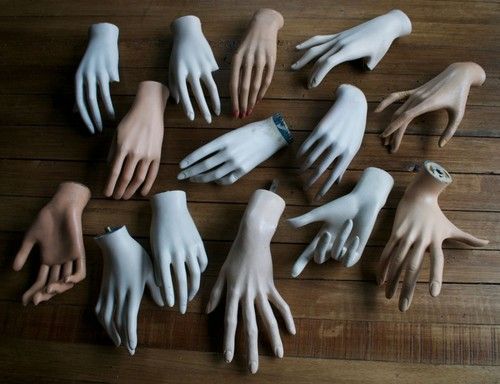 Can you expand on "Lavinia meditates on an ingrained male desire to write and control the stories of the women they love, and the desire to break free from the systems that make up our world's stories."
Shakespeare wrote a lot of very interesting and dynamic characters, and some of them…maybe like TWO per show…were female. But ALL of his characters were played by men. The character of Lavinia describes a feeling of being trapped…since her story of abuse, she hasn't felt like her body belonged to her.
The Lavinia in this play is angry. She does not LIKE these old traditions. She wants her own story…she wants to start her life again. In a sense, she wants to rewrite her life, and really start feeling powerful. And yet, as the author playing Lavinia, there's an interesting dynamic: I'm playing a female character who doesn't want men to dictate her life anymore.
Who will be interested as a potential audience member?  What would you say to entice someone to come?
This is a Jian Ghomeshi story for Elizabethean times.
It's mostly a fictional story – a revenge tale, an entirely modern story based on some of Shakespeare's characters. Believe it or not, there are a lot of laughs in Lavinia. For fans of solo shows or dark comedy, this is up your alley. AND: Shakespeare fans will love this play.
How important is it to have a working knowledge of Shakespeare?
NOT IMPORTANT! Please come even if you haven't read Shakespeare. Or if you have, and HATE IT. Lavinia takes all of these old school classical characters and SETS THEM IN THE PRESENT DAY. Helena is a YouTube star, Lavinia is a punk. They speak our language and are talking about stuff that could very well happen now. In fact, it DOES happen now.
Stylistically what elements are the most memorable (or astonishing)?  (I see reference to a wig maker and am very intrigued).
Ohhhh yeah. Alice Norton is a wig genius. That, coupled with the work of our set and costumes designer Drew Facey, makes for a beautiful looking show!
Each character who speaks wears a wig…Lavinia has three! And, Lavinia's support group, made up of some the Bard's faves (Lady Macbeth, Rosalind, Helena of midsummer night's dream…) are represented by portraits; silhouettes of these characters. These handmade, elegant portraits were also designed by Alice Norton.
You've had some workshop productions of Lavinia and now Uno Fest—what's next?
Feeling hopeful about future productions in Toronto or Montreal. Also looking to make a return to the Winnipeg Fringe, where myself and the director Georgina Beaty originally produced our FIRST solo, Big Shot, which also played at Uno Fest a while back. A short version of Lavinia was premiered in New York City…why not head back there?
Essentially, Uno is Lavinia's first BIG, full production. From here, the horizon is wide open for us!!!
Lavinia, created and performed by Jon Lachlan Stewart
Wednesday May 25, 6:30pm/Thursday May 26, 8:00pm
Tickets $20.
May 26th is Pay What You Can
Uno Fest passes $85 for 5 shows.
Unless otherwise noted, tickets available at Ticket Rocket, 1609 Blanshard Street (at Fisgard) or by phone 250.590.6291, Monday to Friday 10am to 5pm