My first introduction to the Sisters of St Ann came as a young girl, visiting my grandparents near the Victoria–Esquimalt border.  One of the Sisters' properties (now the site of the Sea Gate Apartments) overlooked the water close to their house.
Years later, when the downtown St Ann's Academy fell into dis-use and was boarded up, we would go "scrumping" for apples in the orchards.  And while the restoration of the Academy may have deprived us of delicious applesauce, we were greatly relieved to see these magnificent buildings saved and named a National Historic Site.
Many Victorians are aware of the legacy of the Sisters of St Ann but how many know of Victoria's Francophone roots?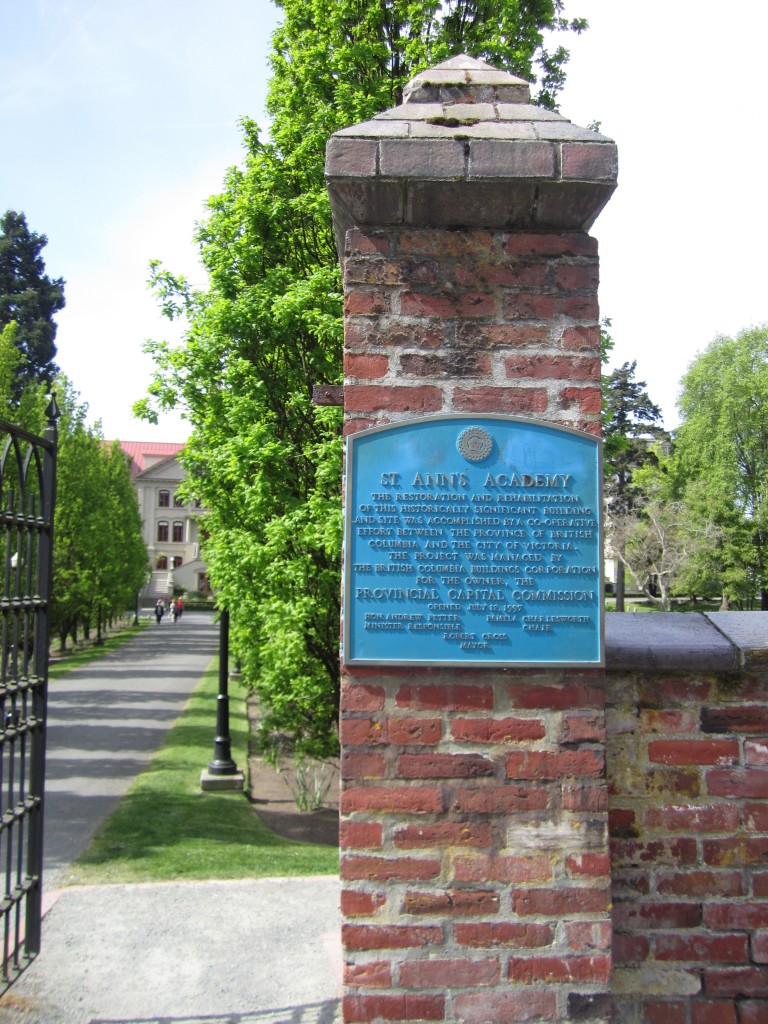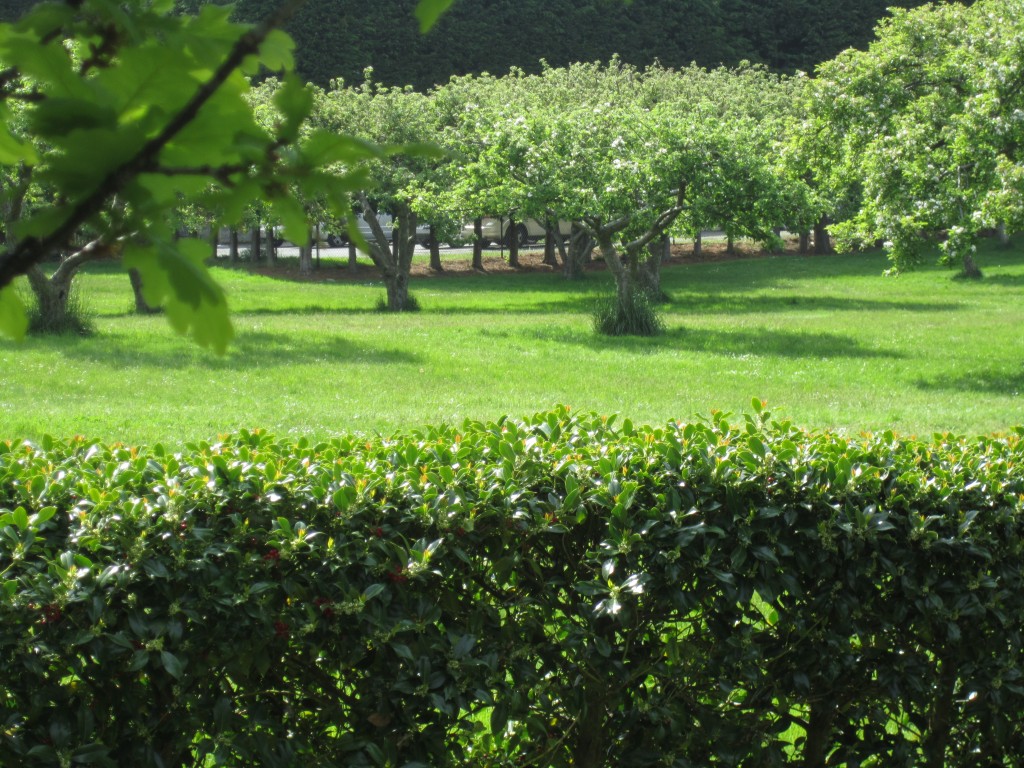 This summer the Society of Friends of St Ann' Academy is organizing bilingual historical guided tours to shine a light on this past.
 Did you know that 60% of the population of Fort Victoria was French-speaking? The arrival of a wave of American miners during the gold rush of 1858 changed all that. This summer, from July 22 to September 9, the Society of Friends of St. Ann's Academy invites you to follow a free guided tour in order to discover the heart ofVictoria's Francophone past.

These tours are offered in English as well as in French and take place on Sundays. Meet us in front of the entrance staircase of St. Ann's Academy.

Departures at 1 pm for French tours – 2:30 pm for English tours. The tour lasts approximately one hour and fifteen minutes. For more information, contact call 250-953-8820 or email stanns.academy@gov.bc.ca The tours are led outdoors in the HumboldtValley neighbourhood.
The Provincial Capital Commission, owner of the site, has recently completed a bilingual interpretive signage project, in conjunction with various government and community partners, to highlight the Sisters' role in the genesis of education and healthcare in the province.  The new interpretive signs and kiosks feature quick response (QR) code technology to enhance learning online.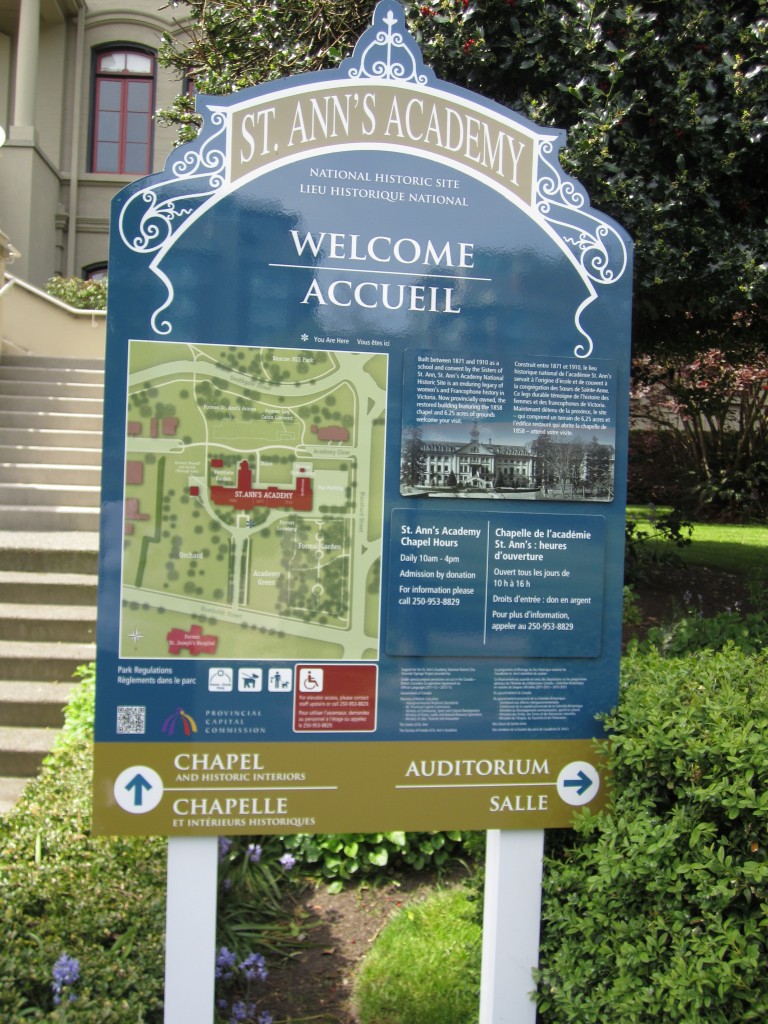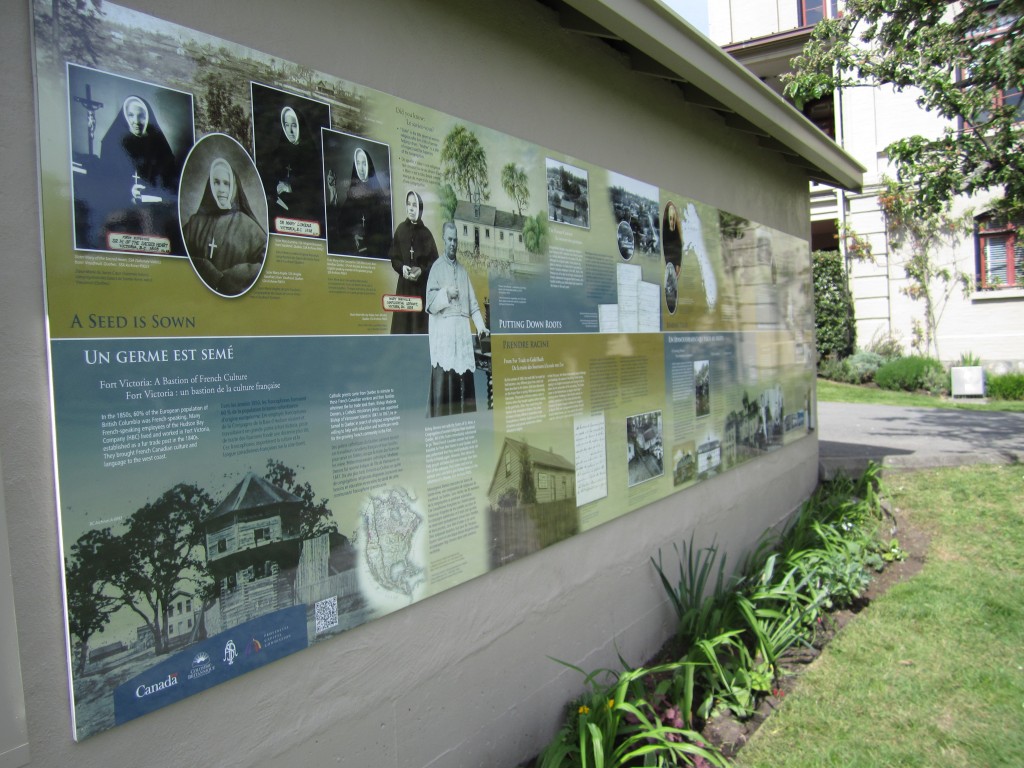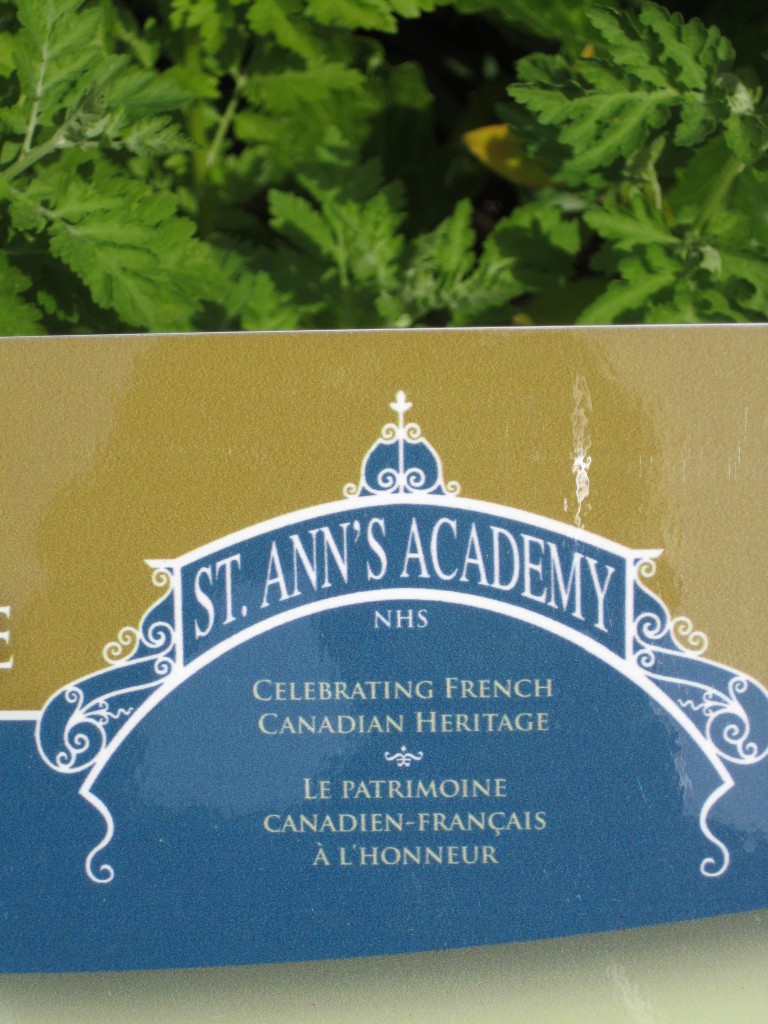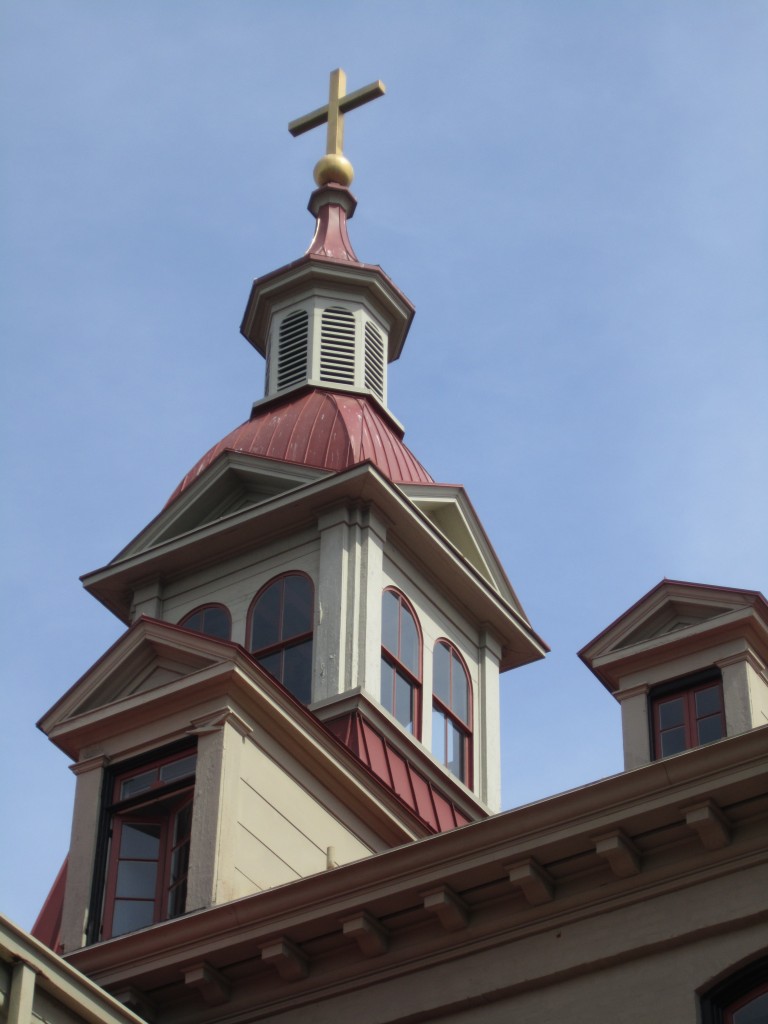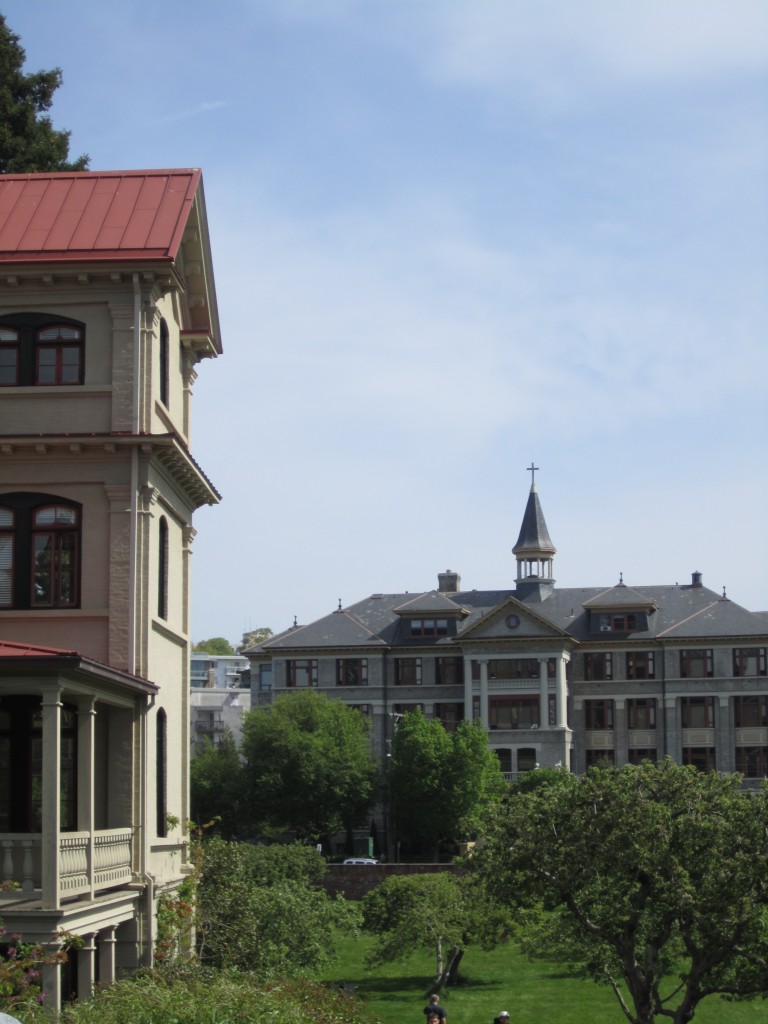 A view of St Joseph's Hospital (also associated with the Sisters of St Ann's) – across Humboldt