I love art, and remember well growing up on the West Coast at a time when many artists were escaping the city.
Moving to Europe in my early 20s, I spent endless hours wandering the corridors of museums and galleries, frantically sketching (poorly) my impressions.
When I returned to Victoria I knew art had to remain in my life. Remembering an early comment by Robert Amos about the value of purchasing local, original art, we began. Our budget was very modest, but thanks to the many studio tours, art shows and auctions, we slowly added to our collection.
April to October affords us the perfect time to slow down, head out, meet and talk with artists, and experience the neighbourhoods and communities of Greater Victoria (and the lower island).
Make an adventure of the exploration – hop on the bikes and cycle from studio to studio, or, if travelling by car, take a road less travelled, and stop at a farm or market too.  If you have children, add a visit to the beach or a neighbourhood park into your excursion.
Over the last three decades the number of April – October arts events has grown exponentially.  How fortunate we are, surrounded by beauty, both natural and created.  Enjoy!
Do you have a favourite studio tour or art show?
APRIL
LOOK Art Show (13th annual) April 21st – May 12th at the Bay Centre.  Produced by the Community Arts Council of Greater Victoria.  A wonderful variety of local artists, over 300, in all disciplines.
The largest visual art show onVancouver Island.
http://www.cacgv.ca/pdf/LookShow2012Final.pdf 
Victoria Visionaries (the Limners)    April 9-May 12th
Opening April 10th at Eclectic Gallery . Lecture series by Robert Amos.  Not to be missed.  The Limners are the seminal Victoria art movement; they brought modern art to our city.
Learn about a generation of Victoria artists who shaped our cultural awareness.

Colin Graham, first director of the Art Gallery of Greater Victoria helped establish their collections, and curated exhibitions of many of these astounding artists.

All works are from private collecions, brought together for the first time publicly.

Visionaries exhibit presents the opportunity to collect an icon of local art history.
http://eclecticgallery.ca/coming_exhibit.html
Pacific Brant Carving and Art Show April 14/15  at Mary Winspear Centre inSidney.
Originally part of the Pacific Brant Festival in Oceanside (Parksville and Qualicum), the festival moved to the Greater Victoria area in 2010.  BC's largest wildlife art show.
Oak Bay Artists Spring Studio Tour 13th Annual     April 14/15   A self-guided tour through studios.  Stop for drinks, tea or nibblies in one of the fine food establishments in Oak Bay too, or take a walk along the waterfront.
http://recreation.oakbaybc.org/wp-content/uploads/ob-artists-tour-12.pdf
Fairfield Artist Studio Tour   (FAST) April 28/29 http://www.fairfieldartistsstudiotour.com/
It's the eleventh year for FAST, featuring 48 artists, many new to the tour this year, in their studios.
The tour provides a stimulating context for the public to discover the rich variety of work being produced by local artists in the intimate setting of their working studios.  All the artists are happy to discuss their work, some will demonstrate their processes, and many will offer refreshments.

There are painters in many styles, digital artists, potters, glass artists, photographers, textile artists, jewellers and sculptors all overFairfield.
MAY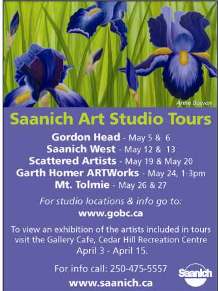 Gordon Head Art Tour May 5/6
Come visit resident artists living in the Gordon Head area. Experience artists working in their studios during our annual Spring Studio Tour. Artists will answer questions, share techniques, some will do demonstrations and all will showcase a variety of works, including Original Oils, Watercolours and Acrylic Paintings, Prints and cards, Fibre Art, Pottery, Stone and Wood Sculpture.
http://www.gobc.ca/tours/annual-gordon-head-studio-tour_4
East Sooke Fine Art Show and Sale May 4/5/6
The inaugural event takes place in two locations –  Wren House 5701 East Sooke Roadand Bonnie Coulter's Studio 1509 Woodcock Rd.
Vic West Art Quest  (5th annual)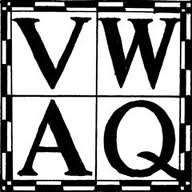 May 12/13 1-5 pm  An annual arts event and a free self-guided open studio tour in the neighbourhood of Victoria West featuring 15 studios and 4 art venues.
http://www.vicwestartquest.com/
Mother's Day Paint In at Royal Roads (17th annual) Sunday May 13th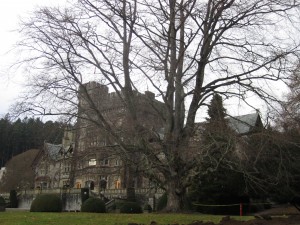 http://www.hatleypark.ca/paint-in.htm
With snowdrops and daffodils peeking out of the soil, spring must be just around the corner and with it comes the 17th annual Mother's Day Paint-In and Craft Fair at Royal Roads University  located in beautiful Hatley Park National Historic Site. We invite you to join us and experience a remarkable community outdoor festival where we expect to welcome more than 3,000 visitors.

In addition to the work of local artists and craftspeople, activities will include a variety of family entertainment, main-stage performances, children's craft station and complimentary access to the gardens and Hatley Castle, with the opportunity to join a Walking Estate Tour to share the significant history of the estate.
Seeing It Through Your Eyes, A Multi-Cultural Art Project
May 14th – May 26th  9am- 4pm, Arts Centre at Cedar Hill Rec, 3220 Cedar Hill Road, with an opening May 14th  6-9pm.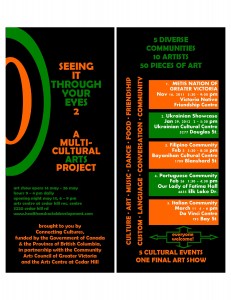 5 diverse communities, 10 artists, 50 pieces of art.
I'm intrigued to know more about art from the Métis Nation, and the Ukrainian, Filipino, Portugese, and Italian communities.
http://www.healthandsocialdevelopment.com/wp-content/uploads/2012/01/SITYE2RackCard2_web.pdf
Scattered Artists Tour           May 19/20 noon-5pm
Every year the City of  Saanich hosts a bevy of art tours in the many neighbours of the municipality.  The artists on this tour are "scattered" not in nature, but physically throughout a wide area. Some are even in Victoria.
http://www.gobc.ca/tours/victoria-saanich-scattered-artists-studio-tour_10
ArtWorks/Garth Homer/Saanich Open Studio Tour
May 24th1:30-3pm.  The artists of ArtWorks were also at Gorge on Art last year.
ArtWorks is a unique visual arts program that serves adults with developmental disabilities in the Greater Victoria area. Founded in 1998 by Artists/Coordinators, Bonnie Laird and Suzanne Bessette, ArtWorks has been particularly successful in mentoring clients to develop their artistic talents and to showcase their work in the community
http://www.garthhomer.com/82p_exhibitions.htm
Mt Tolmie Studio Tour          Sat/Sun May 26/2711am-3pm
Artists include painters, woodcrafters, and photographers. They are part of the Saanich Artists Studio Tour series taking place on weekends in April and May. This tour is particularly 'cycling friendly'and is nearby the scenic Mt Tolmie Park.
http://www.gobc.ca/tours/mt-tolmie-studio-tour_40
JUNE
The Pedalling Art Series with VICF June 4-17th in cafés around town
The Victoria International Cycling Festival has teamed up with the Community Arts Council of Greater Victoria to bring you cycling inspired art during the month of June.

Pedaling art is a month long event, happening in art galleries and cafés throughoutVictoria.

Inspiring you to either head out on your bicycle, or perhaps to roll on down to one of Victoria's local roastery cafés, for an espresso and an art show. Stop by Habit, Café Fantastico, Discovery Coffee, Bean Around The World, Street Level Espresso, Gallery Cafe with additional gallery locations coming soon, bringing you cycling inspired photography, paintings, sculpture and more.
Community Micro Lending Art Fundraiser Sat June 23rd1-4pm at the Atrium
In support of youth entrepreneurship, a fundraiser for the Prodigy Group Youth Micro Loan Fund.  I'll post more information as I receive it.
http://www.communitymicrolending.ca
Gorge on Art  June 23rd 11am-4pm
We spent a wonderful afternoon last year, biking along the Gorge to view the art.
Gorge on Art, a free community event, features over 35 invited professional and emerging visual artists exhibiting their work along the scenic Gorge Waterway. Visitors have an opportunity to see paintings, sculpture, photographs, ceramics, watercolours, jewellery and textiles, and to meet and discuss the artists' work. Ongoing artists' demonstrations and musical entertainment, as well as, food and refreshments.  Sponsored by the District of Saanich.
http://www.saanichsunfest.ca/index.php?option=com_content&view=article&id=56&Itemid=6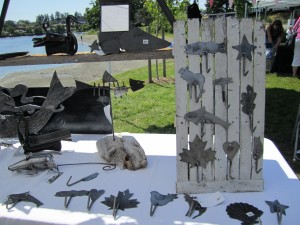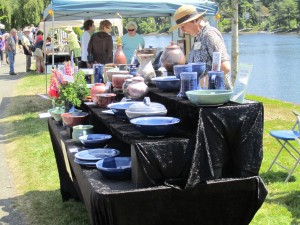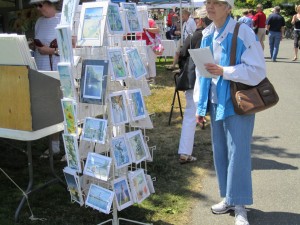 Visions in the Cowichan Valley June 29 – July 2nd

I love travelling up to the Cowichan Valley in early summer, puttering along the back roads, stopping in to visit artists' studios, wineries, local food markets and farms.
The tour will take you through the enchanting Cowichan Valley to charming rural properties and gardens, impressive ocean-front locales and country roads you've never before seen and will never forget.

All these artists' studios are open year 'round, some by appointment, but during the Studio Tour all Visions artists taking part in the tour will have their studios open at the same time to present their newest works. You can be among the first to view, enjoy, browse and shop.
JULY
TD Moss Street Paint In       Sat July 21st10am-6pm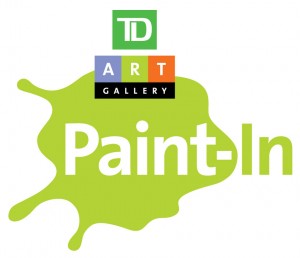 When people think "art" and "summer" inVictoria, they immediately think of the Paint In. This is the "granddaddy/mother" of all the other art events in our region.
Congratulations on a significant anniversary!
Vancouver Island's largest outdoor visual art event is celebrating its 25th Anniversary! Once again TD is demonstrating its commitment to supporting the visual arts as the Paint-In's Title sponsor.

The Paint-In is a community outreach initiative featuring 150 invited professional and emerging artists from Victoria and surrounding areas. Artists take their studios to the street to display and produce their work on Moss Street between Fort Street and Dallas Road. The Paint-In is a free and fun-filled community-based art awareness and education event that sees 35,000 visitors and receives support from the City ofVictoria.

Visitors to the event have the opportunity to meet with an enormous variety of artists and learn about their work and techniques. Ultimately, the event allows local artists access to a receptive audience while encouraging an appreciation of the arts among the visitors. Over 200 volunteers plus the participating artists dedicate more than 3,800 hours to make this exceptional community event possible.
http://aggv.ca/events/gallery-paint-in
Sooke Fine Arts Show           Fri July 28th – Sun Aug 6th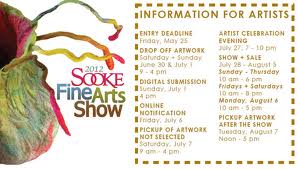 When I think summer, I think too of the Sooke Fine Arts Show. It's a pleasant way to spend an entire day with the family, stopping first at the show, and then later either taking a picnic to the beach, or visiting a local restaurant.  For many years we participated in Purchaser's Preview Night, and added to our art collection.
http://sookefinearts.com/about-2012-show/
AUGUST
Stinking Fish Art Tour           Fri Aug 3-Sun Aug 12th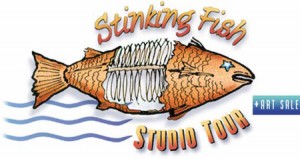 One of the most colourful names for an art tour. Metchosin means "Stinking Fish".
Metchosin and East Sooke are located in a beautiful coastal area of Vancouver Island near Victoria,BC. Many artists and artisans have chosen to live and work here, finding inspiration amidst the rolling landscape and lush rain forests near the sea. The Stinking Fish Studio Tour features the best of fine art and fine craft on the southern island, surrounded by its natural beauty.

Come explore one of the richest "art trails" on the island – meet the artists, see their work and take some home with you! Admission is free. All are welcome. Artworks are for sale.
http://www.stinkingfishstudiotour.com/
Bowker Creek Brush Up       Sun Aug 12th11-4:30pm along Bowker Creek between Oak Bay High andHampshire Rd.
Last year we rode our bikes to the Brush Up, then meandered the banks of the creek.
SEPTEMBER
James Bay Art Walk (8th annual)  Sept 22/23.  Summer is over, but the weather should be fine for a stroll through James Bay for this art walk. A stop at Fisherman's Wharf or Ogden Point might be on the agenda too.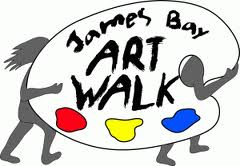 http://www.jamesbayartwalk.ca/
OCTOBER
Just before the arrival of the holiday season craft shows and studio tours, we enter fall and art month inSidney.
Sidney Fine Art Show Oct 11-14th  Mary Winspear Centre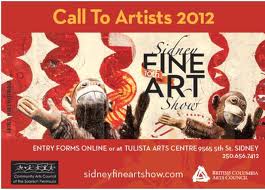 The Sidney Fine Art Show is a world-class juried art show featuring work by artists primarily from around B.C.
Presented by the Community Arts Council of the Saanich Peninsula, this Show is for serious artists and patrons of the arts.
The first Show in 2003 was an outstanding success and each year the Show has attracted thousands of visitors to the town of Sidney.
http://blog.sidneyfineartshow.com/
Peninsula ArtSea Festival and studio tour    October 12th through the 22nd.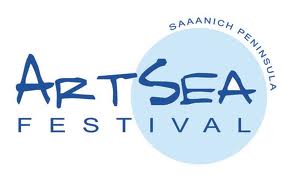 Each October, art lovers look forward to two major weekend events on the Saanich Peninsula– the Sidney Fine Art Show, one of the largest and most anticipated juried art shows in the province, and the Saanich Peninsula Fall Studio Tour, with many artists on thePeninsulaopening their studios for the public to visit.

The Peninsula ArtSea Festival – now in its third year, builds on the success of the Sidney Fine Art Show and the Peninsula Fall Studio Tour to include a full range of other activities that celebrate a broad and diverse combination of artists working in multi-disciplinary areas.

The Festival – inspired by the connection we have with the sea that surrounds us, provides a showcase for the depth and diversity of the creative activities that are truly an inherent part of the "community of arts" in Sidney and the Peninsula. It provides an opportunity for cultural exchange within the community, and for the community and visitors of all ages to more broadly enjoy and engage with all forms of creative endeavour. In addition to fine art and crafts, the work of artists from film, creative writing, and performing arts, as well as visual artists will be showcased in a variety of venues throughout the Saanich Peninsula. The business community also supports the Festival with art displays, and by hosting artist demonstrations.
http://mypeninsula.ca/category/event-category/artsea-festival