Blue Bridge Repertory Theatre announces 2014-15 season of "Gold Standard Classics"
Brian Richmond, Artistic Director of Victoria, BC's Blue Bridge Repertory Theatre announced the six year old theatre's 2014-15 five play season today.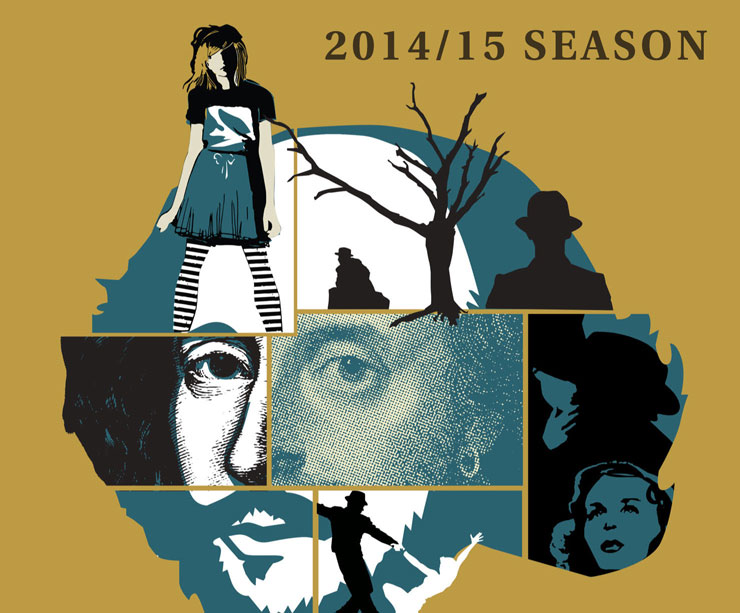 "For our seventh season, we will be returning to the approach that established our artistic reputation over the first six years of our existence" he stated. "All five of the plays or stories that we will be producing are, in my opinion, five of the greatest stories told in the history of theatre. They are, to use a classic phrase, 'gold standard classics'."
Opening the season from October 23 -November 2, will be British playwright Patrick Hamilton's Victorian thriller Gaslight. "This undervalued classic has thrilled audiences around the world since it premiered in 1938" stated Richmond. Set in a fog-bound London in 1880, Gaslight is an elegantly structured and exciting morality tale that keeps audiences on the edges of their seats as it lays out the consequences of what happens when a woman chooses the wrong man.
Next up from November 27 – December 14 will be an exciting new version of one of the greatest stories for youth of all time – Alice vs. Wonderland. Dubbed as a re-mix by American playwright Brendan Shea Alice vs. Wonderland had its premiered at the American Repertory Theatre and transferred to the MoscowArtTheatre in 2013. Described as "provocatively original" and "high octane physical theatre", Shea has created a piece that critics have called "Lewis Carroll meets Lady Gaga" as he lays out an entrancingly surreal portrait of teenage identity crisis.
In the new year, from March 5 – 15, Blue Bridge will produce what has been described as "the most significant English language play of the 20th century Waiting for Godot by Samuel Beckett. Godot tells the story of Vladimir and Estragon, two clown-like men who, under a tree and their bowler caps, wait for the arrival of the mysterious Godot.
Next up from May 7 – May 24 will be Macbeth by William Shakespeare. This will mark only the second time that Blue Bridge has produced a work from the playwright many consider to be the greatest of all time. One of Shakespeare's darkest and most powerful tragedies, Macbeth dramatizes the corrosive psychological and political effects that occur when evil is chosen to fulfill the ambition for power.
Closing the season from July 9 – 26 will be Roger's and Hart's musical Pal Joey. Featuring songs that have gone on to become standards or canonized such as I Could Write a Book and Bewitched Bothered and Bewildered, this ground breaking 1930's musical tells the story of Joey Evans, a manipulative small-timenightclub crooner who has other 'talents' that keep him alive and always one step ahead of the law.
Directors, designers and casting for all five shows will be announced at a later date.
Season Tickets go on sale to this year's subscribers on April 14 and to the general public on April 29 and are available in person, by phone or on line at Ticket Rocket at 1609 Blanshard St (at Fisgard) 250-590-6291 as well as in person and by phone at The Roxy Theatre 2657 Quadra St 250-382-3370
For further information contact:
JustineShore – Director of Marketing and Public Relationspr@bluebridgetheatre.ca
250-385-4462