We're thrilled to be guests of Gourmet Gala taking place in the Cowichan Valley Saturday October 1st, as a fundraiser of the Duncan Chamber of Commerce for a new regional visitor information centre.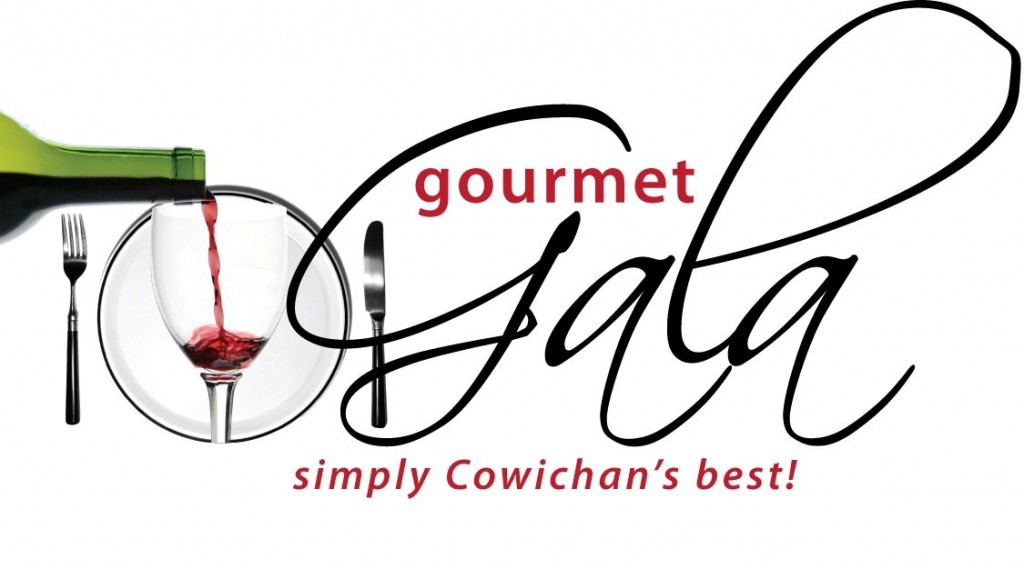 It's only in recent years that I've come to know the valley better. As a child growing up in Ucluelet, with grandparents in Victoria, there was no time for dawdling on the 6 hour trek between the  two spots. Later, when my extended family moved to the east coast of the island and Parksville/Qualicum, the Cowichan Valley was again passed over.
Of course, there were the regular visits with our two young sons to the Forest Museum where they would ride the trains for hours and explore the exhibits.
It wasn't, however, until my oldest son went to Camp Imadene at Honeymoon Bay that we began to explore the area, spending many a happy summer camping at Gordon Bay.
Agri-tourism was in its infancy. The vineyards were just starting to be planted. Merridale Cidery opened. Young farmers moved back onto the land. Who could have imagined the explosion we've seen over the last 5 years! Certainly not my French mother-in-law who was simply aghast in 1980 when I moved back to the island with my first husband Yves.
"You're going to a place where there is no wine, no cheese, no bread!", she sputtered.
She'd marvel at the 6th Annual Gourmet Gala.
Hours of nibbling and sipping, sampling and sourcing Cowichan's finest products. Local foods, culinary creations, wines, ciders, beers and the freshest produce in the region are the key ingredients that make up the recipe for this very popular event.
The Gourmet Gala has moved to the beautiful new Mellor Hall at the Cowichan Exhibition grounds. Hospitality partner Oceanfront Suites at Cowichan Bay has a special offer on rooms for ticket holders who want to make a "staycation" out of the weekend.
There is a wonderful silent auction. For a full list of donations see here:
Tickets to the gala are $50 and may be purchased online.
We look forward to learning more about all the gustatory pleasures of the Cowichan Valley.  Join us!