Kaleidoscope Theatre for Young People. 2016-2017 Season.
Founded in 1974, Kaleidoscope Theatre for Young People is only one of five professional theatres for young audiences in BC, and the only Theatre for Young Audience Company located on Vancouver Island that provides in-house theatre to Vancouver Island audiences.  In addition to producing a season of theatre, Kaleidoscope also offers classes and workshops.
Look for the annual fundraising performance this fall (details coming soon) and the fifth annual Family Theatre Festival in the spring of 2017.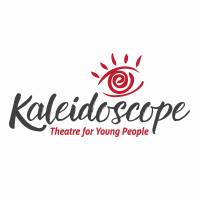 James and the Giant Peach
November 12 and 13, 2016
Based on the story by Roald Dahl | By David Wood | Directed by Roderick Glanville
MAGICAL ADVENTURE
When James Henry Trotter is shipped off to live with his wretched aunts he longs for a real family. All seems lost until he discovers a magical peach inhabited by fantastical creatures. Together with a Grasshopper, Ladybug, Centipede, Spider, and Earthworm, James embarks on an extraordinary adventure. A heartwarming stage productions that celebrates what it means to find a home. A delightful adventure for all ages.
James and the Giant Peach was Roald Dahl's first classic novel for children. Now, over 50 years later, James and the Giant Peach remains a beloved story of adventure, resilience, and friendship.
From the Artistic Director:
Join us for a classic tale of high adventure discovering ones personal strengths and values in a time of crisis with a happy ending. – Roderick Glanville
Snow White and the Seven Dwarves a pantomime
December 27 to 29, 2016
Based on the Fairy Tale by the Brothers Grimm | Adapted and Directed by Stephen Andrew
Traditional British Panto
Cast out by her jealous stepmother and tricked into eating a poisoned apple, the beautiful Snow White must defeat the wicked queen and find her way back to the palace – with the help of seven new friends, a handsome prince, and you – the audience!
With its winning combination of incredible musical numbers, slapstick comedy, double entendres, outrageous costumes, local celebrities, and audience participation that encourages you to cheer for the heroine and boo for the evil villain, Snow White is "dopey" entertainment at its finest! The perfect holiday treat for the whole family!
From the Artistic Director:
Join us for exciting entertainment for the whole family over the holidays with a local twist and participation of our unique community celebrities! – Roderick Glanville
The Little Prince bilingual version
Written by Antoine de St-Exupéry
March 11 and 12, 2017.
A pilot crashes his plane in the Sahara Desert where he meets a young prince from a distant asteroid (Asteroid 325) who tells him a story of life among the stars. Meet a cast of characters including talking roses and a fox. Venture out on interplanetary travel to learn about true love and loyalty. A spectacular adventure of imagination for all ages.
The Little Prince is one of the most universally cherished books of all time, selling millions of copies worldwide. Now it comes to life in a spectacular new theatrical celebration of the imagination and the artist within us all.
Kaleidoscope Theatre is thrilled to present the World Premiere of this dual-language (French and English) stage adaptation of The Little Prince.
From the Artistic Director:
Join us for lyrical and poetical journey full of hope and heart as we learn about true friendship and personal responsibility to those around us that touch all our lives. – Roderick Glanville
Kaleidoscope Theatre is located at 2780 Richmond Road, Victoria BC (as of September 2016).
Tickets and subscriptions on sale September 1, 2016.  http://kaleidoscope.bc.ca/events
All performances at the McPherson Playhouse, #1 Centennial Square.