Belfry Theatre 2016-2017 season.
After a phenomenal 40th anniversary year, comes a 2016-2017 season packed with world premieres, stories by and about well-known Canadian women–many directed by women, and an all new production of a beloved favourite. In the information below (provided by the theatre), the person referred to in "Why I Chose This Play" is Artistic Director Michael Shamata.
Season's tickets, starting at $70 (for the four Mainstage productions) are still available as of early August but the box office informs me there is a cap on the number, and sales have been brisk.  Patrons accustomed to waiting until September may be disappointed if they tarry.  Single tickets for all productions are also on sale.
Tickets can be purchased at 250-385-6815.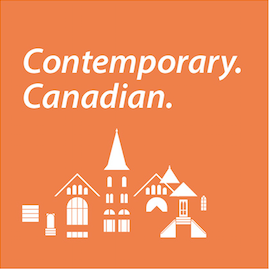 Summer
August 9—28, 2016
ALL NEW PRODUCTION
Mom's the Word
by Linda A. Carson, Jill Daum, Alison Kelly, Robin Nichol, Barbara Pollard and Deborah Williams
Directed by Michael Shamata
Designed by Pam Johnson
Assistant Director Deborah Williams
A new production of the original show, with a new cast of actress/mothers. Over twenty years ago, six theatre artists got together to talk and write about their experiences as new mothers. What started as a one-off festival performance grew into a worldwide phenomenon that has played on five continents to millions of delighted audience members. A truly beautiful tribute to mothers everywhere.
Why I Chose This Play 
I adore this show! It always makes me laugh and cry. There is a whole new generation of mothers who never saw this show, and a whole generation of mothers who will laugh when they see it again! MS
Mainstage 1
September 20—October 16, 2016 
The Last Wife
by Kate Hennig
Directed by Esther Jun
This contemporary re-imagining of the compelling relationship between Henry VIII and his last wife, Katherine Parr, is a witty and powerful examination of sexual politics and women's rights. It's a dangerous game of chess with Henry's offspring, Mary, Elizabeth and Edward as pawns.
Why I Chose This Play 
The moment I read this script, I knew it was a 'Belfry play.' Smart, contemporary, and witty, it confidently and proudly looks at history through a female lens. Katherine Parr's brains are sexy to Henry, and her mentorship of the young Elizabeth paves the way for a strong female monarch. I love its modern dress and modern language. This play premiered last summer at the Stratford Festival, and I am proud that we are giving it its second production. Michael Shamata
Mainstage 2
November 8—December 4, 2016
WORLD PREMIERE 
I Think I'm Fallin' – The Songs of Joni Mitchell
Directed by Michael Shamata
Arrangements by Tobin Stokes
A brand new musical event built around the songs of Joni Mitchell. With hits like Big Yellow Taxi, Chelsea Morning, Both Sides Now and You Turn Me On I'm a Radio, Joni Mitchell continues to inspire artists ranging from Crosby, Stills, Nash and Young to Kanye West; from James Taylor to Sarah McLachlan.
This production is subject to rights clearances.
Why I Chose This Play 
Simple: I wanted music in the season, and could think of no more iconic Canadian singer-songwriter than our beloved Joni Mitchell. I also fell in love with the performers in Chelsea Hotel and wanted an excuse to invite some of them back! What could be more fun than hearing these remarkable songs again, re-examining the themes and finding new variations? MS
December 7—23, 2016
WORLD PREMIERE 
This Little Light 
Book by Erin Macklem
Music by Brad L'Écuyer
Lyrics by Erin Macklem & Brad L'Écuyer
This holiday season we'll bring you this melodious musical as a staged presentation. A beautiful way to celebrate the season and a special way to experience this brand new musical play, written specifically for Victoria and Fernwood.
Starring members of the Canadian College of the Performing Arts' Company C, local school choirs and other special guests.
Why I Chose This Play 
This sweet and tuneful musical has been in development at the Belfry for over two years. It has grown and blossomed, and is ready to be shared! With its holiday setting, its emphasis on community and social responsibility, it is a perfect follow-up to last season's production of A Christmas Carol. Plus it has wonderful songs! With the voices of CCPA's Company C members, together with community choirs, the Belfry Theatre will be filled with gorgeous music at this family time of the year. MS
Mainstage 3
January 20—February 19, 2017
WORLD PREMIERE 
Gracie
by Joan MacLeod
Directed by Vanessa Porteous
Tucked away in a corner of our province is Bountiful, the largest polygamous community in Canada. With her deep empathy and compassion, Joan MacLeod (The Valley) takes us into young Gracie's world, where events transpire that lead her to question her beliefs.
Why I Chose This Play 
How blessed we are to have playwright Joan MacLeod living in our midst! We commissioned Joan to write a play specifically for this theatre and this audience. Gracie is that play – and it is a beautiful study of a young girl as she gradually develops a sense of self and self-direction. Approaching Gracie's situation with the same absence of judgement that made The Valley so compelling, Joan has given us a moving portrait of a moral quandary. MS
Studio
February 21—March 12, 2017
WORLD PREMIERE 
Taking Off 
by Deborah Williams
Directed by James Fagan Tait
Middle age is tricky territory for Minnie, especially in her relationships with her husband, her children and her female friends.
Why I Chose This Play 
Deborah Williams played dear, sad Sonia in Vanya and Sonia and Masha and Spike last season. One of the writer/performers of Mom's the Word, this is the first play that Deborah has written on her own. We've been involved in the script's development for a couple of years. I programmed this play because it speaks to our audience, and it speaks with Deb's wry, sardonic sense of humour, and her enormous heart. MS
2017 SPARK Festival (March 13—26 2017)
SPIN 
by Evalyn Parry
(Buddies in Bad Times, Toronto)
What a Young Wife Ought to Know 
by Hannah Moscovitch
(2B Theatre, Halifax)
This is Not a Conversation 
by Itai Erdal, Dima Alansari & Ker Wells
(Elbow Theatre, Vancouver)
Reverberations 
By Brian Linds
(Victoria)
Mainstage 4
April 18—May 14, 2017
WORLD PREMIERE 
Alice Munro Stories
Directed by Anita Rochon
The master of the contemporary short story, Alice Munro won the Nobel Prize for Literature in 2013. In this world premiere, we'll perform two of Alice's short stories, word-for-word, in a unique theatrical event that celebrates her exceptional language and the audience's imagination.
This production is subject to rights clearances.
Why I Chose This Play 
I was approached by Word for Word, a theatre company in San Francisco. For over 20 years they have been putting short stories onstage "word-for-word," and they wanted to bring to the Belfry their Alice Munro show. While I couldn't justify bringing an American company to Victoria to perform Alice Munro, I was taken with the idea of the show. With their blessing and guidance, we have chosen our own Munro stories, and we'll all be able to revel in the sublime words and blessed humanity of Alice Munro's writing. MS