Now that the weather has started to warm up, it's time for another Victoria summer tradition – movies under the stars. New this year, in addition to the Free B Film Festival in Beacon Hill Park, and the drive-in movies at Mayfair, is Fresh Air Cinema in Topaz Park.  If you live in Sooke, check out Sooke Starlight Cinema.
Bring a picnic for dinner before the movie or pick up some "drive-in" snacks and enjoy an evening out. Some of the venues have a concession.
Here's a guide to sunset times.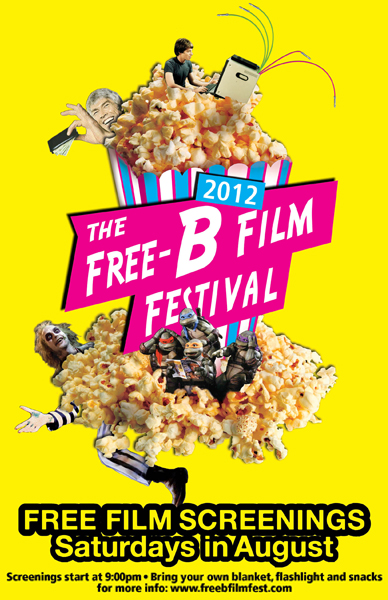 Free B Film Festival – run by the Victoria Film Festival – Saturday nights in August at Beacon HillPark (Cameron Bandshell). Movies start at 9pm. 
August 4th Teenage Mutant Ninja Turtles
August 11th Harry in Your Pocket
August 18th Beetlejuice
August 25th War Games

Stars + Cars + You drive in movies at Mayfair Shopping Centre on Wednesday nights.  Free but please pick up tickets at the concierge desk.  You are encouraged to make a donation.
Come and enjoy our 5th annual summer movie event in support of the Canadian Cancer Society, Cops for Cancer, Tour de Rock.

Turn your drive-in movie parking pass into a Mayfairgift card for FREE!  Click here for details.

Visit the Concierge Desk for more information, or click here.
August 8th: Princess Bride 9:30pm
August 15th :Jaws 9:30pm
August 22nd:The Goonies 9:15pm

Fresh Air Films – presented by Fortis BC at Topaz Park.
On Monday nights in August bring the whole family, blankets and lawn chairs to Topaz Park (Blanshard & Topaz) to enjoy some of your favourite movies on a 3 storey screen! Movies start at dusk and are completely FREE to attend – with donations gladly accepted in support of Canadian Red Cross.
August 6th: Ghostbusters
August 13th: Back to the Future
August 20th: Top Gun
More info at FreshAirCinema.ca, or on their Facebook page.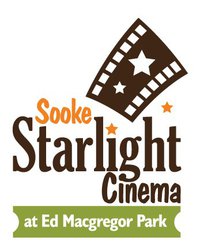 If  you live in Sooke, and don't want to drive in to Victoria, Sooke Starlight Cinema takes place in Ed McGregor Park in July and August.  There is no charge to attend, but patrons are encouraged to make a donation to the charities supported by the event.  In 2012 all proceeds benefit local non-profits: Firefighters for Panama, Sooke Bike Skills Park, and Sooke Off-leash Dog Park. There is a concession and movies start at sunset.
Saturday August 11th: Hunger Games (PG – please do your research)
Sunday August 12th  :How to Train Your Dragon
Sunday August 19th: Marley and Me.
To note for next year, if you are interested in free movie screenings, while they are NOT under the stars, the First Metropolitan United Church screens movies on Thursday night in July, followed by discussion afterwards.
The 2012 line-up included:
July 5: Beginners
July 12: Moneyball
July 19: Iron Lady
July 26: The Way