A wonderful summer of theatre awaits with productions by Theatre Inconnu and Blue Bridge Repertory Theatre underway.  What do you plan to see from the shows outlined below?  Will some skillful scheduling, I hope to take them all in!
JUNE
The Walworth Farce by Enda Walsh Theatre Inconnu
June 1 – 16
It's 11 o'clock in the morning in a council flat on the Walworth Road. In two hours' time, as is normal, three Irish men will have consumed six cans of Harp, 15 crackers with spreadable cheese and one oven-cooked chicken with a strange blue sauce. In two hours' time, as is normal, five people will have been killed.
My review here: "Victoria audiences are about to be rewarded with a diaspora tale-within- a-tale, a farce of mythical proportions and great black-comedic appeal"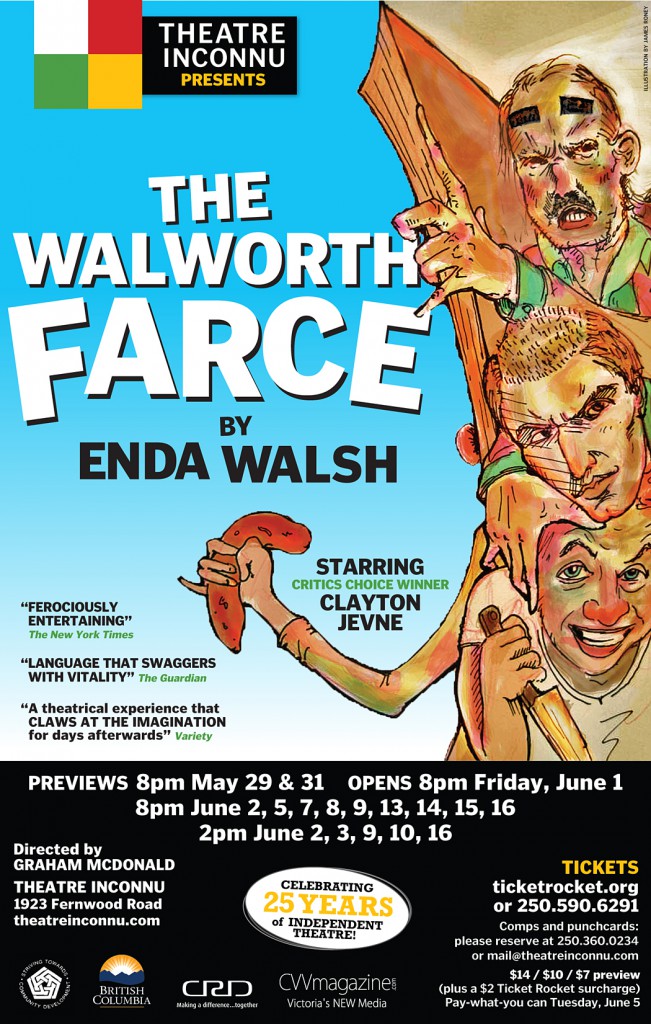 Arms and the Man by  George Bernard Shaw Blue Bridge Repertory Theatre
June 5-17th
Set during the Serbo-Bulgarian War of 1885, this was Shaw's first big hit of his long career, and is one of his most frequently produced plays.
My review here:  "Bold and confident, the rich, textured and multi-layered production of George Bernard Shaw's Arms and the Man by Blue Bridge Repertory Theatre brings his words to life, and proves once again the timeless nature of his work."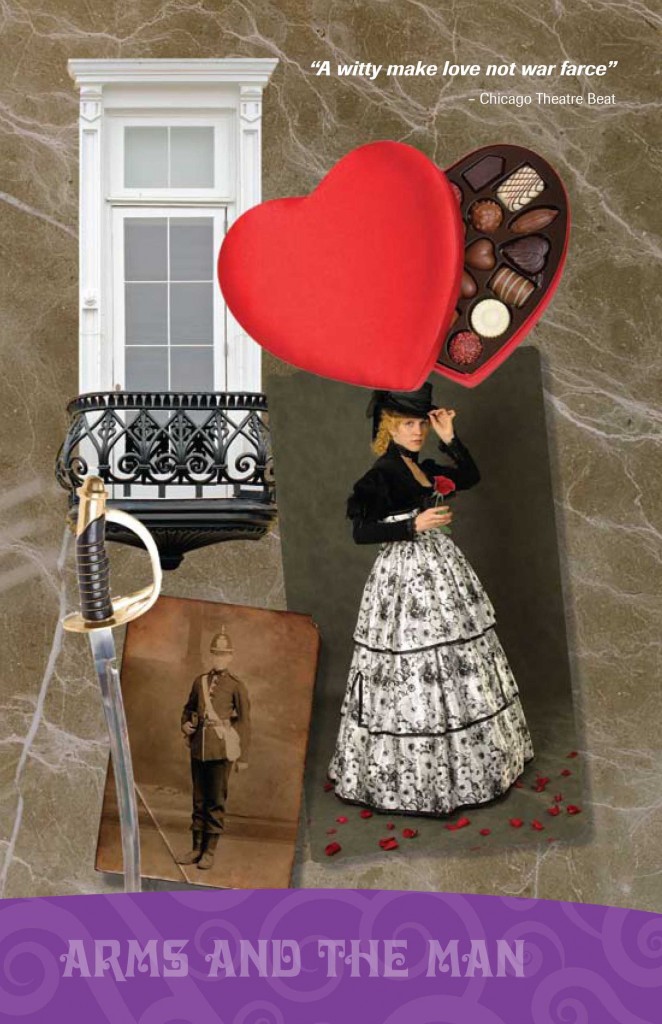 The Gift by Atomic Vaudeville 
June 7, 8, 9 at the Victoria Event Centre
THE GIFT
and other fables

-a non-charitable FUNdraising
philanthroPARTY pledge-a-thon benefit
for your own benefit*
*(NOT actually a fundraiser, ACTUALLY a fun party show)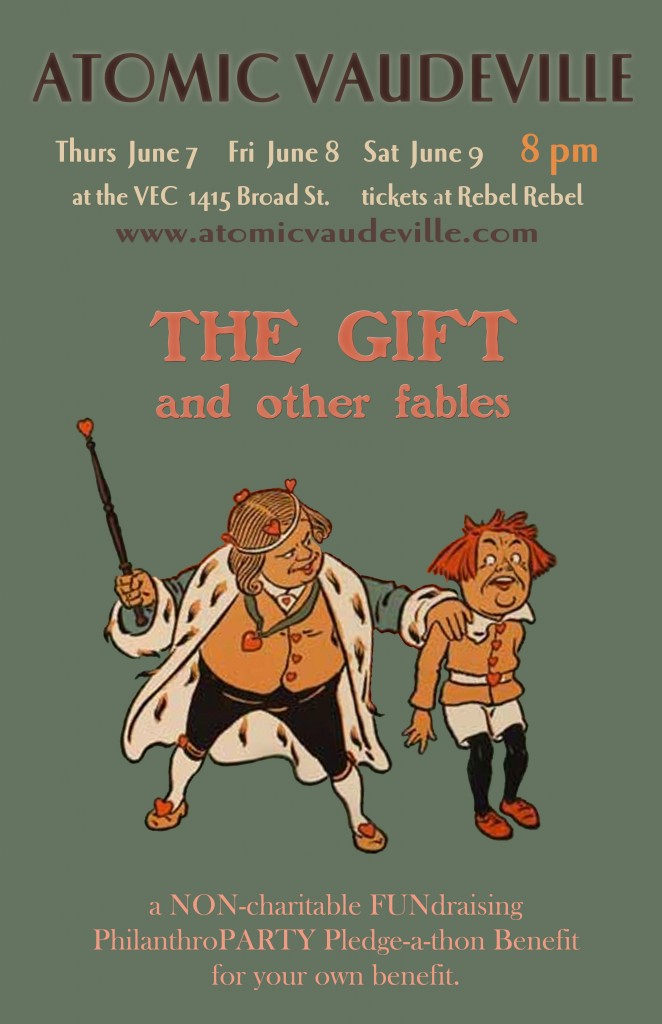 Batman's Great Mystery Part Two, a live radio play by This Is Twisted Theatre
June 13/14 at the Intrepid Theatre Club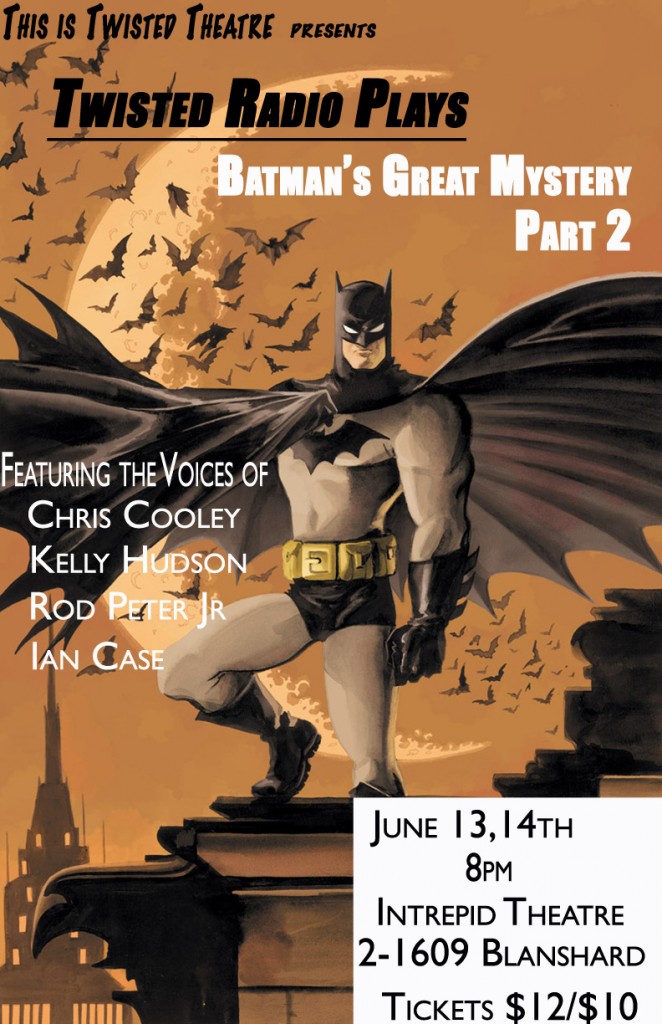 The Foreigner by Larry Shue, Langham Court Theatre
June 14-20th
What will people say to your face if they think you cannot understand a word of their language? Larry Shue's two-time Obie Award-winning farce with a big heart, answers this question in a hilarious two hours of challenges overcome, evil plans thwarted, and good intentions eventually triumphant.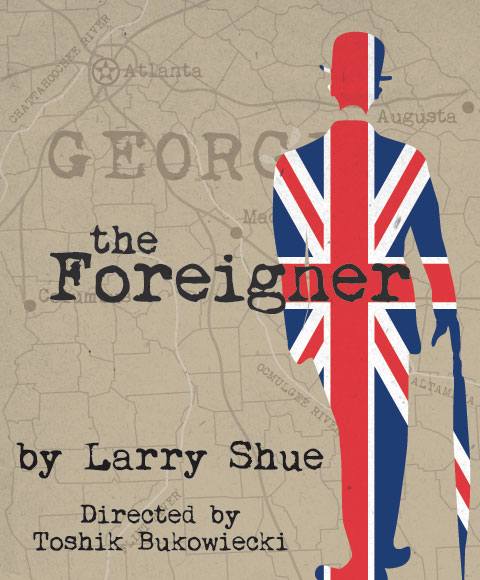 Bike Ride Theatre SKAM
June 16 -17 and 23-24
Mini-plays staged along the Galloping Goose from Cecilia Ravine Park.  Take your bike, and enjoy one, two, or all the productions staged in 3 loops.  Read more about my impressions of Bike Ride 2011 here:
Fun for the whole family.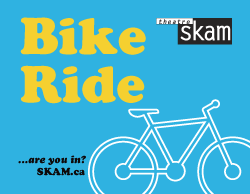 JULY
Of Mice and Men by John Steinbeck  Blue Bridge Repertory Theatre
July 3-15
Steinbeck's iconic tale of two itinerant workers in depression-eraCalifornia, Of Mice and Men is the heartbreaking story of friendship, dreams and sacrifice. The profoundly moving story of George and Lennie – an unlikely pair caught in a world of relentless work and little promise – who dream of one day having a farm of their own and to live off the "fat o' the land". Based on Steinbeck's novella of the same name, this classic play remains one of the most enduring works of the 20th century.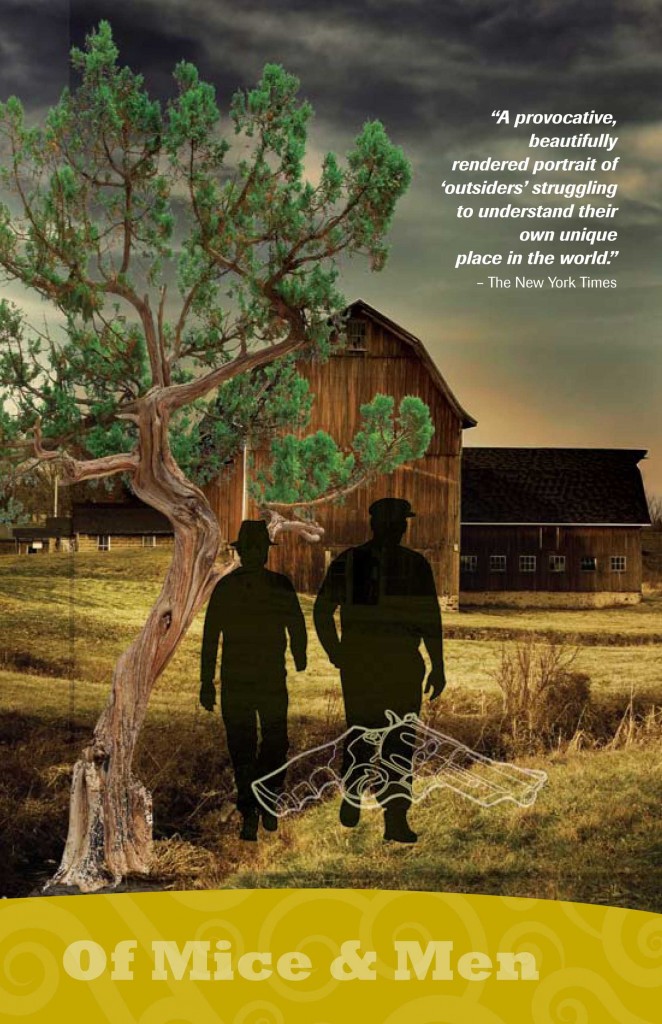 The Path by Impulse Theatre
July 4 – 26th Wednesdays and Thursdays only
Staged outdoors on the grounds of the historic English Inn, this site-specific interactive project tells the tale of Lamia as she seeks to break humanity from the bonds of life and death that the Gods have rigorously enforced.  Dance and movement based The Path was created by the ensemble, inspired by the location.
Suitable for older children (perhaps 8+).  Read my preview and review pieces.
Much Ado About Nothing and As You Like It, Greater Victoria Shakespeare Society
July 16th – August 18th. 
Staged outdoors on the Landsdowne Campus of Camosun Collegeon alternate nights.  Shakespeare for the whole family.  Season's passes, and advance tickets now available.
My impressions from last summer here.

Into The Woods Stephen Sondheim  Urban Arts Productions
July 19th – 29th
Staged in the historic Maritime Museum of BC in Bastion Square.
An ambivalent Cinderella? A bloodthirsty Little Red Riding Hood? A Prince Charming with a roving eye? A Witch who raps? They're all among the cockeyed characters in James Lapine and Stephen Sondheim's fractured fairy tale "Into the Woods"
Victoria International Buskers Festival  (Victoria Inner Harbour and downtown)
July 20-29th
Returning for a second year after a phenomenally successful 2011, this year's festival theme is "Avant Garde" and celebrates the innovation and diversity ofVictoria's francophone community.  Look for performers who have worked with Cirque du Soleil.
Performers from Australia, the UK, South America, the US and from across Canada will converge inVictoria for ten days of incredible fun.  Our event is a family oriented, free-to-attend festival presented on mostly outdoor stages across downtown.  Tips to busker hats welcomed and appreciated!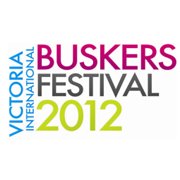 Big Mama! The Willie Mae Thornton Story  by  Audrei-Kairen, Belfry Theatre
July 24th – August 19th 
Before Elvis there was Big Mama Thornton, recording hit songs like Hound Dog and Ball & Chain, years before others made them famous. Canadian legend Jackie Richardson stars as Big Mama, whose rocky but joyful life came to an end too early. This soulful revue pays homage to this extraordinary blues singer: the godmother of rock and roll. With a vocal style not easy to imitate, only a few – like Janis Joplin – have been able to summonThornton's mix of raw power and deep emotion.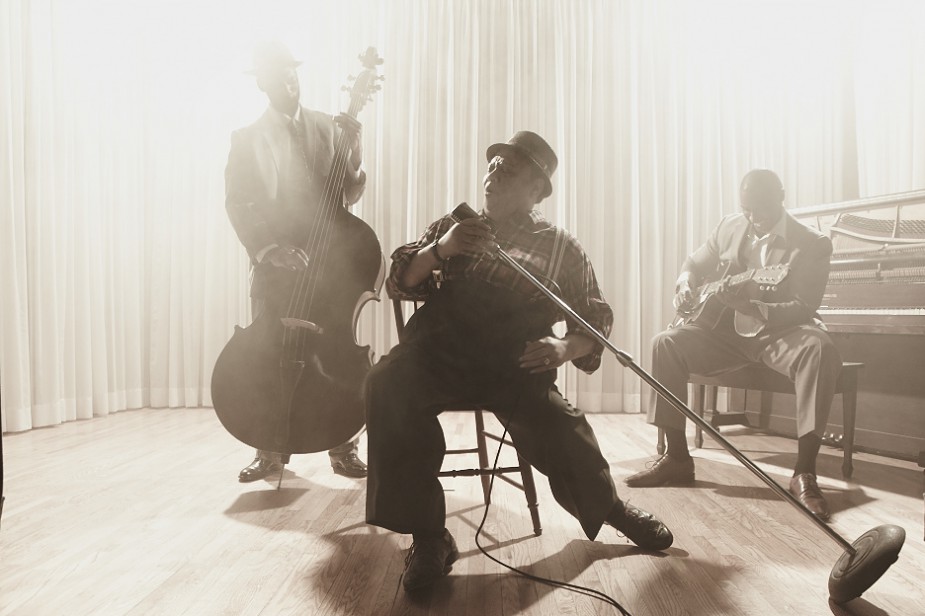 Ocean Fox by Castlereigh Theatre Project
July 27/28 at the Intrepid Theatre Club
Brother-sister playwrighting duo Jude Thaddeus Allen and Francesca Albright present their latest work in progress Ocean Fox for two nights only.  A docu-drama examining the life of a Bahamian dive master who has the perfect life, one he refuses to change. But – is change inevitable?  Allen and Albright compiled hundreds of hours of interviews for this captivating story.
Little Shop of Horrors  by Alan Menken & Howard Ashman Blue Bridge Theatre
July 31st – Aug 12th
Directed by Atomic Vaudeville's Jacob Richmond with Music Direction by Brooke Maxwell.
One of the most popular and widely produced musicals of the last 30 years, Little Shop of Horrors follows the orphan Seymour's rise to fame, fortune and love through the care of a mysterious plant thirsty for blood. This smash-hit rock 'n roll musical, featuring Academy Award winners Alan Menken's and Howard Ashman's music and lyrics, has consumed audiences and critics alike for three decades.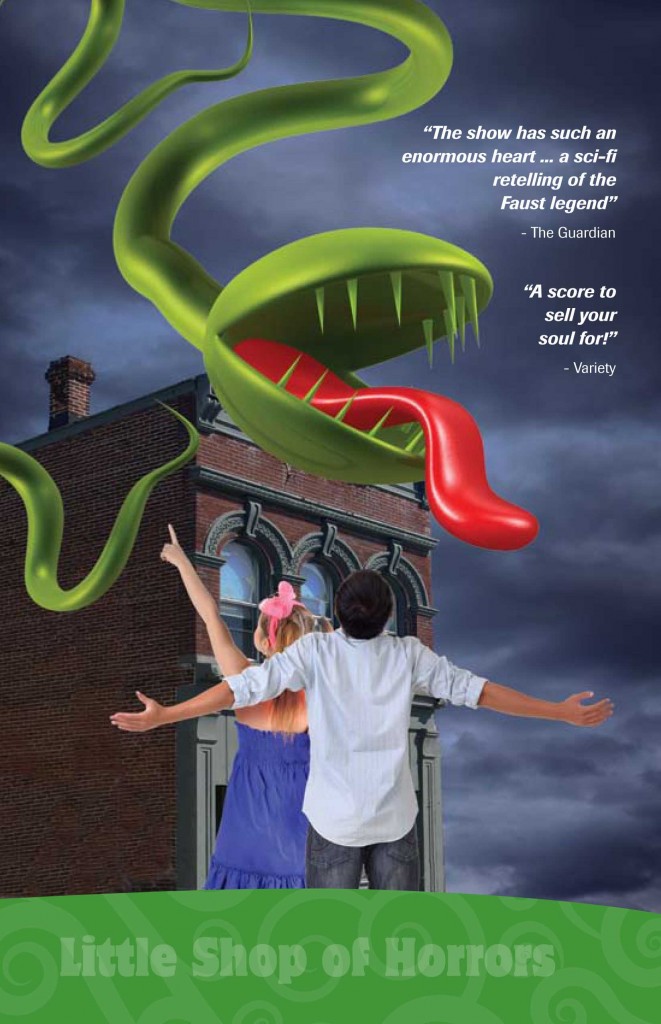 AUGUST
As You Like It and Much Ado About Nothing by Greater Victoria Shakespeare Society
until August 18th  alternating
Big Mama! The Willie Mae Thornton Story Belfry Theatre
until August 19th
LittleShop of Horrors, Blue Bridge Theatre
until August 12th
Henry IV Keep it Simple Productions at the Metro Studio
Aug 10-18th   
"What's new about our company is that we're trying to do nothing new or innovative", says David Christopher, of Keep it Simple Productions. "Shakespeare is spectacular without spectacle and fantastic without innovation. We want to do it well – to stage professional level history plays, other classics from the western canon, and Canadian adaptations. We hope to appeal to both an academic and entertainment audience. "
Midsummer Night's Dream  Victoria's Shakespeare by the Sea (at Holland Point Park)
August 12th – September 2nd
Victoria's newest Shakespeare company in association with Discovery Dance (Sven Johansson) hopes to attract both local and tourist audiences to their inaugural season, staged in a tent close to both Beacon Hill Park and Ogden Point.
The founders plan to give back to the community by providing free lessons to children and teens.
More details to follow.
The Victoria Fringe Festival August 23rd – September 2nd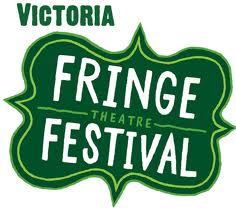 The 26th annual Fringe Festival features non-juried and uncensored work (55 shows this year) by performers from across the country and around the world in 8 venues.
Advance tickets go on sale in early August, when the festival schedule is available.
Some of the companies returning to the 2012 Fringe include Ryuzanji Company (Japan), jem rolls, Christel Bartelse, SNAFU Dance Theatre, Cameryn Moore, Colin Godbout, Scrumpy Theatre, Tashaa Diamant, Colette Kendall, Hip.Bang!, and Theatre SKAM.

New at this year's festival – a special Family Fringe Venue dedicated to theatre for young audiences, with daily matinees and special ticket prices for kids and groups.
To volunteer for the Fringe contact Intrepid Theatre.