OUTstages Festival at Intrepid Theatre July 5-12 2015. Media release.
Intrepid Theatre comes OUT with Victoria's first queer theatre festival
VICTORIA – For over 28 years, Intrepid Theatre has presented alternative, international theatre to audiences in Victoria, BC through Uno Fest, the Victoria Fringe Theatre Festival, and an annual presentation series. In July 2015, Intrepid Theatre will launch a new, curated theatre festival, OUTstages: a celebration of theatre and queer culture. Fearless queer theatre artists from across the country will have an opportunity to be introduced to Victoria's eager and underserved audience, seeking to be engaged, challenged, and shown one hell of a good time at the theatre.
OUTstages, Victoria's first ever queer theatre festival, will present work from theatre artists from across North America that explores and challenges attitudes towards sexuality, gender, cultural norms and queerness in engaging and challenging theatrical forms. "Intrepid Theatre has presented alternative, contemporary theatre to audiences for over 28 years and it is only fitting that we launch OUTstages as we near our 30th anniversary; re-affirming our commitment to presenting challenging, cutting-edge theatre and fostering new generations and communities of educated and inspired audiences. This festival is filling a gap in the theatre programming and providing much needed queer-focused work for audiences that crave it" says Festival Curator, Sean Guist. "OUTstages is for adventurous theatre-goers, for gays, straights, and queers of all types, and for anyone wanting something new. Above all, we are presenting a festival of exciting, exceptional and edgy theatre."
The inaugural OUTstages takes place July 5-12, following the festivities of Pride Week, hosted by the Victoria Pride Society. The festival features a week of outrageous stories, surprises, parties and performances from and for the queer community and beyond.  This festival has its finger on the pulse of the queer theatre scene and is bringing some of the most exciting, daring and thought-provoking performances from Halifax, Toronto and New York to audiences in Victoria.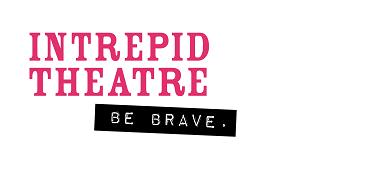 The festival line-up:
Let's Not Beat Each Other to Death – Stewart Legere/The Accidental Mechanics (Halifax)
Part dance party, part performance, part vigil. Inspired by the brutal gay bashings that occurred recently in Halifax, Legere creates an electro-pop dance party about brutality, compassion, our own monstrous nature and the unsinkable Phoenix in all of us.
A Quiet Sip of Coffee (or, this is not the play we've written)– Anthony Johnson & Nathan Schwarz/AnimalParts (New York)
In the summer of 2004, Anthony and Nathan – self-proclaimed "gay-straight best friend duo" – wrote a prank letter to a fundamentalist anti-gay camp in rural B.C. asking for funds to produce "Never Cry Wolfman." The letter was answered, and they spent two weeks working on the show and undergoing gay conversion therapy. Years later, never agreeing on what transpired at the camp, and struggling to come to terms with the disturbing events of that summer, the friends reunite to create a piece of theatre about their conflicting accounts. This is that play – part docu-theatre, part atonement ritual, exorcism, melodrama and half-mask musical.
Revenge of the Poppinjay – Anthony Johnson/AnimalParts (New York)
Revenge of the Popinjay is an experimental rap-horror show in which Anthony struggles to cope with the loss of his sister while uncovering a frightening link between himself, his lover, and an illusive gay rap star/serial killer targeting heterosexuals. Revenge of the Popinjay combines storytelling, stand-up, physical theatre, performance art and original live rap music to create a one-of-a-kind theatrical event.
The Femme Playlist  – Catherine Hernandez /Sulong Theatre (Toronto)
From masturbation to motherhood, body shame to burlesque; in this journey from "queer hatchling" to a full-on "sexy and proud, slutty and loud" lesbian, Catherine Hernandez uncovers the realities of living as a queer woman of colour as the music of her life punctuates the greatest hits in her playlist.
Late Night Cabaret
This cabaret will feature festival performers alongside local artists, presenting cabaret performances and new work-in-development, hosted by Victoria's legendary drag queen Gouda Gabor.
OUTreach Activities – FREE
The Bad Touch – Kathryn Taddei
A play – reading of a new work from local playwright Kathryn Taddei. Two sets of strangers connect (and don't connect) over the course of a one-night stand.
Pride Playground
There will be arts and craft stations so that Pride-sters of all ages can get glittered, glammed and gorgeous before heading downtown to be a part of or watch The Pride Parade; think glittery tiaras, custom made buttons, rainbow capes and a makeover station.
Tea Party
The OUTstages programming deals with some heavy content and themes, and it's important for us that the audience get a chance to debrief with festival artists and Intrepid staff. This is Victoria, so let's have a tea party.
Filthy Friday
Every good festival needs a good party and this is ours. A DJ fuelled pop-up party that brings together the local theatre community with festival artists, audience and the queer community. Dirty gin martinis and queer discussions all around.
Tickets and discount festival passes go on sale May 1, 2015 at intrepidtheatre.com, in person at Ticket Rocket (#2 -1609 Blanshard) or by calling 250.590.6291
Intrepid Theatre's OUTstages Theatre Festival? July 5-12, 2015? The Metro Studio & Intrepid Theatre Club