The Secret Garden presented by Four Seasons Musical Theatre. November 14-22,2014 in Victoria BC (Langford and Sidney). Media release.
Four Seasons Musical Theatre invites the public to enter The Secret Garden this November. Based on the enchanting classic of children's literature, the musical follows Mary Lennox, a young girl raised in the British Raj who is orphaned by a cholera outbreak and sent to a darkened Yorkshire manor house to live with a gloomy Uncle she has never met. Yet through the story she blossoms in the face of adversity. The rediscovery and rebirth of the secret garden is a metaphor for her and her Uncle's forgiveness, renewal and redemption.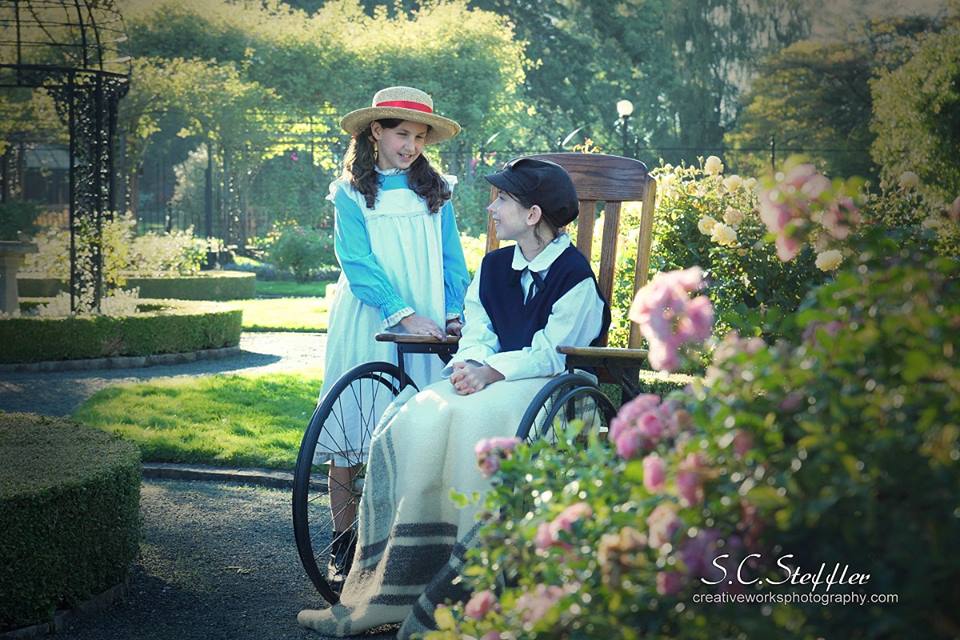 "We have brought together some of the best musical theatre performers in the Victoria area to bring Victorians this show," says Terry Rowsell, Stage Director. "The magic is infectious. Folks will laugh and cry. It is a beautiful, uplifting and delightful piece written for all ages."
This is the most challenging project that Four Seasons has taken on in very many years, but according to society president Waffa Jennings the effort will be worth it. This musical won a Drama Desk Award for outstanding orchestration and a Tony Award for best script
PERFORMANCE INFO:
LANGFORD – Isabelle Reader Theatre, Goldstream Ave.

Friday, November 14 to Saturday, November 22. See website for exact dates and times.
Tickets available online and at Westside InstaPrint, Langford, and Jennings Florist or Ivy's Book Shop, Oak Bay.
SIDNEY – Mary Winspear Centre (One show only!)  I have been informed that as of November 13th, this show is sold-out.

Sunday, November 16, 2014 at 2:00 pm
Note: Tickets for this performance are only available through the Mary Winspear Box Office.
Children under two Free, 12 and under $12, adults $18.  Family Rate: $54 (2 adults and 2 children)
Editor's note: In 2015 Four Seasons Musical Theatre celebrates their 40th season with a production of SHREK in May 2015.
Since 1975, our Mission has been to educate and entertain all people through the arts in providing quality, community-based musical theatre performances, classes and other events.