KeepItSimple Theatre Productions and THE WELL Café & Arts Venue present William Shakespeare's Great Monologues (an interactive evening of monologues, dialogues, and great food) Monday May 21, 2012 at 7pm.
Keep it Simple was founded by Artistic Director David Christopher, Ryan Levis, and Marianne Christopher  in 2011, and has focused on Shakespeare's histories.  Here's  a chance to hear some of Shakespeare's iconic monologues.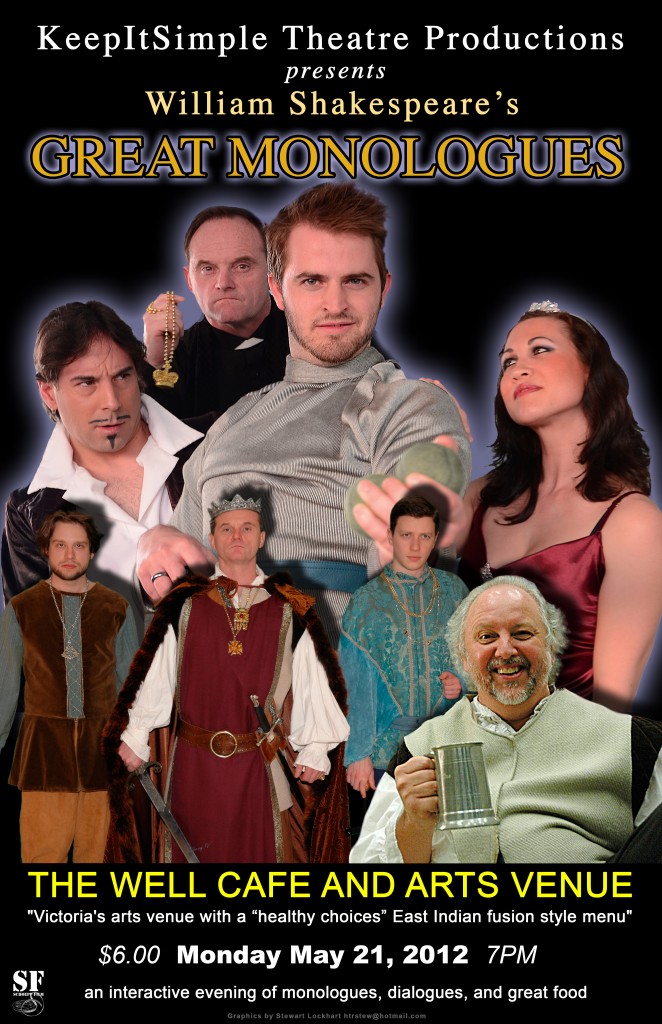 THE WELL CAFE AND ARTS VENUE is located at 821 Fort Street, Victoria BC.
Tickets $6 – available at THE WELL