A Tribute to Nashville at the Oak Bay Beach Hotel. March and April 2014 in the David Foster Foundation Theatre.
The Oak Bay Beach Hotel offers the very unique opportunity to experience a different Nashville star  every weekend in March and April 2014.
A Tribute To Nashville dinner theatre will bring audiences a little taste of what it is to live, work and play in the recording capital of the world. Buddy Greene himself has selected some of Nashville's most renowned recording artists to join with him on our stage. Guests will wonder if they are somehow transported to Nashville Tennessee for a few hours and undoubtedly acknowledge the incredible impact Nashville's recording industry has had on cultures around the world.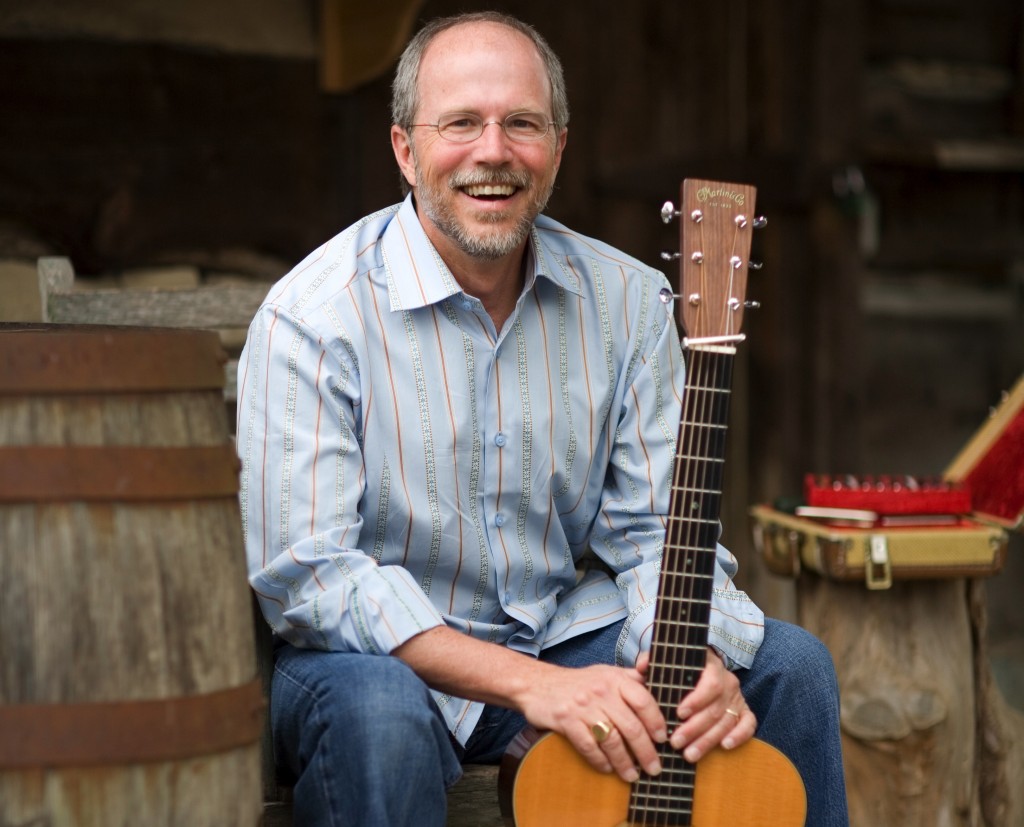 Buddy Greene. Photo provided.
A Tribute to Nashville is the first in what we hope to be many years of spring theatre seasons featuring artists that are living the dream and reaching for stardom. Be a part of the dream.

Enjoy a carefully prepared and themed three-course dinner in the elegance of the David Foster Foundation Theatre followed by the talented and renowned performers that make up an exciting year of Dinner Theatre in Victoria. Just like the artists themselves, our Executive Chef's menu will also feature a changing line up highlighting the bounty of both land and sea, inspired by the season complimented by a tradition of performing arts at the Oak Bay Beach Hotel.

Passport to Nashville ticket packs now available – experience all artists or just a selection of your choice. Purchase 3 Nashville "Series" show tickets or more per person & receive a $10 Hotel Gift Card for each show booked!

Single Dinner Theatre showings – $89 per person

To reserve your seats, confirm availability, or to book your group function, we are now accepting reservations by phone at 250.598.4556. Information and dates can also be found online at oakbaybeachhotel.com.

The Nashville Experience package, starting at $199 Cdn per person; includes one night accommodation in either a king or double queen guest room; an evening of dinner theatre featuring a three-course meal prepared by award-winning Executive Chef Iain Rennie and A Tribute to Nashville concert of their choice; full breakfast in The Dining Room; 24-hour access to the seaside hot mineral pools, steam sauna and fitness studio; and complimentary valet parking. Additional nights are available starting at $189 Cdn, per person.  After each concert, guests will have the opportunity to meet with the performer in an intimate setting in the hotel's conservatory.

"These artists were chosen by singer and song writing legend Buddy Greene and represent some most talented musicians and singers from Nashville," says Kevin Walker, owner of the Oak Bay Beach Hotel. "Rarely heard outside of Nashville, this high quality group of musicians will lead what we hope to be the first of what will be many years of spring concert seasons in the David Foster Foundation Theatre."

With a sound reminiscent of the famous Grand Ole Opry, A Tribute to Nashville will highlight a diverse mix of Nashville artists with eight individual artists over eight weekends. A Tribute to Nashville is the final showcase in the Oak Bay Beach Hotel's 2013-14 Dinner Theatre season, which launched in September and included six to eight week runs of A Night at the Savoy, It's Christmas, and the Time Benders.  
ARTISTS
PETE HUTTLINGER  |  March 7 & 8
Pete Huttlinger provides a fully-rounded concert that highlights his skills as a world-renowned acoustic guitarist and his hysterical sense of humor, energy, and boundless personality. Pete has gone through enormous personal trials and has emerged a stronger person, using his connection with the audience to share his story of triumph utilizing both music and humor.
Gordon Kennedy  |  March 14 & 15
A Grammy Award winning songwriter (Change The World), musician and producer (Peter Frampton's "Fingerprints") Gordon Kennedy is world-class guitarist and visionary at the forefront of Nashville's music community. As a writer, he has worked with the likes of Eric Clapton, Bonnie Raitt, Garth Brooks, Faith Hill, Alison Krauss, Carrie Underwood and as a performer with Peter Frampton, Don Henley, Jewel, Kenny Loggins, Leann Rymes among others. His distinct fingerprint is evident on multiple genres of music, from rock 'n' roll to pop, gospel, country and others.
The Settles Connection  |  March 21 & 22
The Settles Connection is a recording, singing and songwriting group based in Nashville, TN, founded by Odessa Settles. An extraordinary harmony of experience, talent, instinct, and professionalism, The Settles Connection lends their unique homegrown background vocal style and creative collaborations to some of the nation's top artists from Vince Gill to Shooter Jennings. Tonight's show will consist of various stylistic songs from the group's repertoire including folk, gospel, traditional, and R&B and will also share short stories, poetry, and experiences that have impacted their personal and professional lives while growing up in the Southern United States.
Tricia Walker  |  March 28 & 29
Roots run deep for Tricia Walker. This Mississippi native is planted firmly in the genre of Southern music: derived from the musical heritage below the Mason-Dixon line. Her style is noticeably influenced by Memphis R&B, Texas swing, New Orleans jazz, black gospel, and '60s radio. Tricia has worked as a backing musician for Grand Ole Opry star Connie Smith, Paul Overstreet, Russ Taff, and Shania Twain. Her focus, however remains on her own music. Tricia always offers an entertaining slice of her places and times, delivered with a beautiful voice and the ease of a veteran entertainer. Southern style never had it so good.
Carolyn Martin's Swing Trio |  April 4 & 5
Carolyn's music draws inspiration not only from the classic western swing groups of the 1930s through the 1950s, but also from the big band swing era, broadway show tunes, and southern blues. Carolyn's music attracts a diverse audience – beyond the traditional Western Swing crowd. From European concert halls to intimate venues at home in Nashville, fans have come to know Carolyn as a vocalist with a unique sense of musical style, a charismatic stage presence and a voice that exudes passion, experience and soulful elegance.
Buddy Greene |  April 11 & 12
Buddy Greene brings a wide variety of southern Americana influences to his music to create a unique hybrid of country, bluegrass, folk, gospel and traditional blues. In addition to being an accomplished singer-songwriter and guitarist, Buddy has established himself as one of North America's finest harmonica players. Buddy has performed extensively throughout the world, in festivals, theaters, music clubs, churches, and even in New York City's famous Carnegie Hall! These days, he may be most recognized as the co-writer of the modern day Christmas song "Mary, Did You Know?
Ashley Clevelan  |  April 17 & 18
Since her debut on Atlantic Records in 1991, Ashley Cleveland has recorded 8 critically acclaimed albums. She has won three Grammys for Best Rock Gospel Album and was the first female to be nominated in that category. She has been nominated for 6 Dove awards and won twice for compilation records and received her fourth Grammy nomination in 2010 for her current record, God Don't Never Change, a collection of spirituals in the Best Traditional Gospel Album category. In addition to her own recordings, Ashley has contributed background vocals on over 300 records over the course of her career.
L'angelus  |  April 25 & 26
Expert musicians, incredible singers and topnotch live entertainers, L'Angelus combines the best of Louisiana's music traditions: cajun fiddle tunes for the dance crowd, saxophone driven swamp-pop, and New Orleans influenced R&B. The result is a live show that rolls along with what Michael Doucet of Beausoleil calls "the instrumental energy of a freight train that knows no boundaries." And the band is all from one Louisiana family. Audiences across North America and Europe are drawn to the "joie de vivre" that radiates from the stage.