Victoria's Youth Poet Laureate launches Diversity Slam August 19, 2013.
It's only in the past few years that I've come to know anything at all about the slam poetry "scene", which in Victoria BC is extremely vibrant and well-attended. It was by happenstance that I came to be seated at my first event in January 2011 and was introduced to Jeremy Loveday, who was instrumental in lobbying the city of Victoria to create the Youth Poet Laureate position, the first of its kind in Canada.
Aysia Law is Victoria's first Youth Poet Laureate, and from the get-go, she was fired up to create events and projects during her tenure.  Drawing inspiration from the many voices present in the spoken word community in Victoria, the Diversity Slam, her first official project, is a celebration of difference.
"Everyone has a story" explains Youth Poet Laureate Aysia Law. The Diversity Slam will offer everyone a chance to share their story in front of a supportive audience. "I'm hoping this event will serve as an open forum for respectful discussion around diversity in our community" she continues.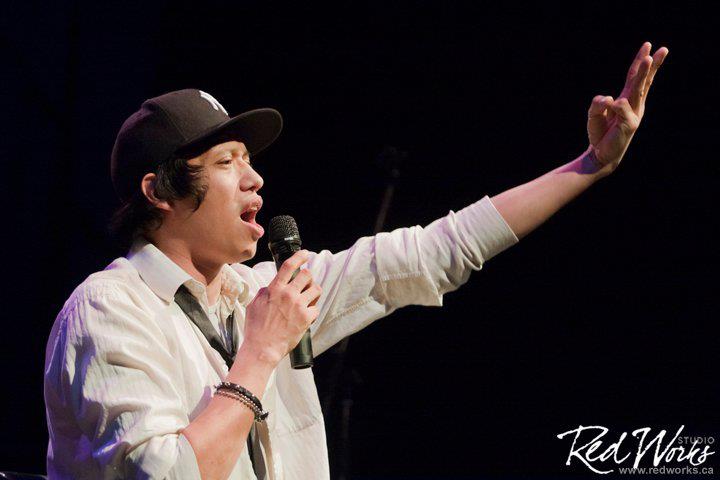 The show will include a feature performance by First Nations storyteller and "East Van ghetto poet" Zaccheus Jackson.  Having battled through addiction, apathy and a nasty case of 'Virgo' – Zaccheus Jackson has risen to be one of Canada's most celebrated spoken word artists.  He infuses rapid-fire delivery, gritty street tales, intricate rhyme patterns and social criticism into poems that will leave you counting syllables in your sleep.
Youth Poet Laureate Mentor Jeremy Loveday adds "it is empowering to share your story and we are trying to create a safe space where everyone has a chance to experience that feeling".
The Diversity Slam will feature an open mic portion of the night.  Everyone is welcome to sign up and perform their work.  Silly prizes will be awarded to participants.
Where: Victoria Event Centre 
When: Aug. 19th at 7:30pm
Why: To celebrate diversity through poetry, stories, and spoken word
Who: All are welcome. Suggested donation $5 – $10 dollars