I'm excited about the upcoming performances (January 12-16 2011) of the very well received musical "Red Letters" by Vancouver-based Vancouver Asian Canadian Theatre (VACT). And, thanks to the generosity of VACT, one of my readers (and a guest) will have the opportunity to attend too!
(See details below).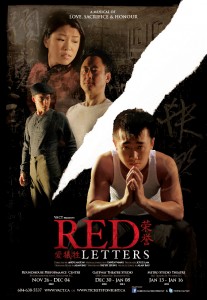 Red Letters, an original musical by creator/songwriter Alan Bau and writer Kathy Leung, tells the story of a young Chinese couple separated by distance and torn apart by Canada's head tax on new immigrants and eventually, the Exclusion Act of 1923.
The story begins in present day as Ping rediscovers the love letters his parents wrote to each other when his father Shen immigrated to Vancouver from China in 1922. Young Shen leaves his wife behind with the high hopes of making his fortune in Canada, or "Gold Mountain" as it was coined, and earning enough money to pay the head taxes to bring over his childhood sweetheart, Mei, and their new baby son, Ping.
Once in Vancouver, he finds support from all the bachelors in Chinatown, but especially from his employer and sponsor, Boss. But Shen also has to struggle against the harsh reality of language and racism. As the final act unfolds, the main characters show their resilience as they strive to maintain the dream of a better life in Canada for their son.
"RED LETTERS humanizes what many people in Canada may only see as a historical political policy," says director Andy Maton. "To portray the emotional life of individuals as the effect of a governmental or bureaucratic decision is very exciting."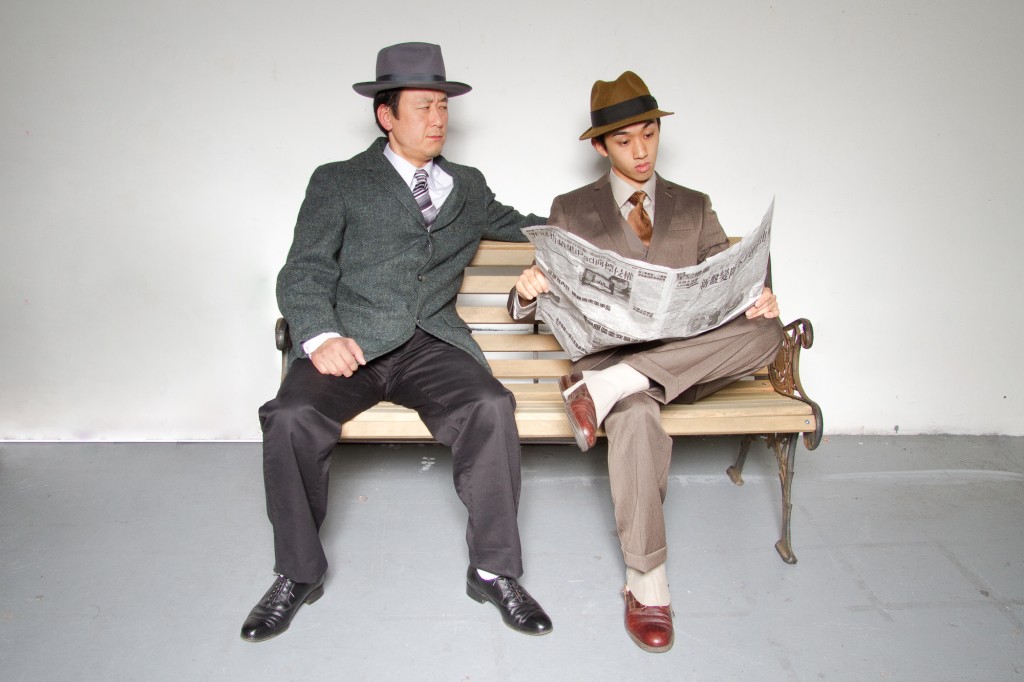 Vancouver Asian Canadian Theatre is dedicated to showcasing Asian-Canadian cultural stories and actors in a contemporary setting. VACT uniquely displays "surtitles" transcribed in Cantonese to encourage Canadian Chinese immigrant populations to enjoy English-speaking theatre. This is VACT's first visit to Victoria.
Metro Studio 1411 Quadra Street January 12 to 16 (8pm nightly with select matinees) Tickets $30/24.40)
For tickets: http://www.vact.ca or call             250 590 6291 begin_of_the_skype_highlighting 250 590 6291 end_of_the_skype_highlighting
To enter for a chance to win a pair of tickets to the preview performance of Red Letters, Wednesday January 12th, 8pm at the Metro Studio, post a comment below – did you know about The Exclusion Act?
A random draw will take place at 6pm Sunday January 9th and the winner will be announced via the blog and Twitter.  The winner will have 24 hours to contact me before I redraw.