A Place to Listen season two – interview with founder Daniel Brandes.
In late 2012 I met Daniel Brandes (UVic M.Mus '10), composer, curator and founder of a new listening series A Place to Listen, and in the process, found a musical home.
What started for Brandes as one concert, a way to showcase music from the Wandelweiser collective, and fellow musicians and composers, has resulted in 10 concerts over a year, and the launch of a second season.
I recently sat down with Daniel to chat about his journey to this very different approach to music.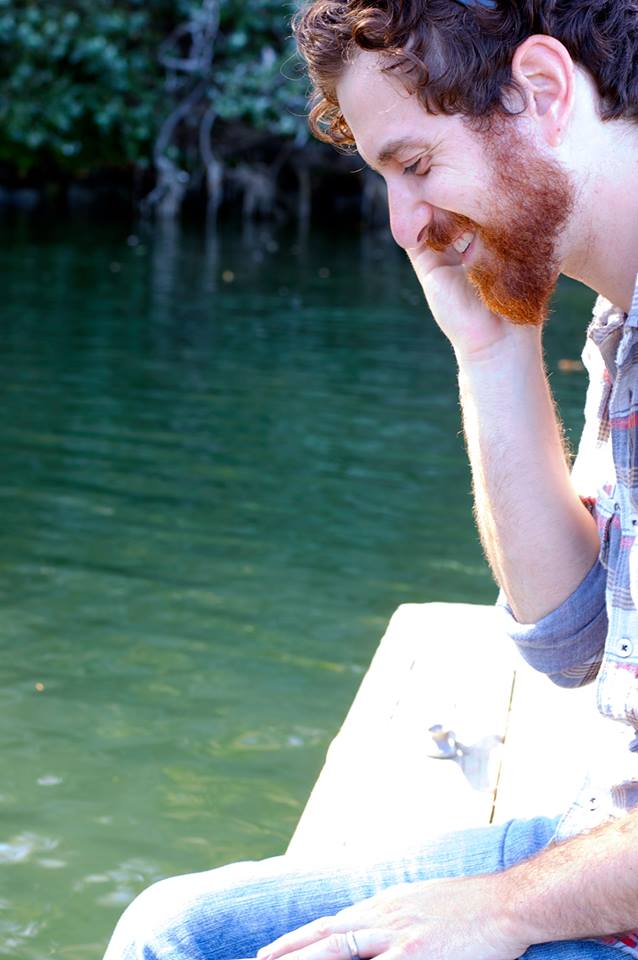 What is Wandelweiser?
Wandelweiser is a community/network of composers and performers (and poets and visual artists). We are all making experimental work that has a lot to with creating a experience that is predicated on immersed listening. The original core members met in the early 1990s, but many artists have come along over the years, and many young artists (myself included) have begun creating work in and around this community in recent years. It's not a defined thing, or a school of composition…it's really just a group of artists that share certain overlapping interests, and who tend to support each others work.
How did you come to be introduced to the collective?
In 2009, I was in graduate school, and participated in a young composer's workshop – the Composer's Kitchen –  in Montréal. The Quator Bozzini (one of the world's top three contemporary music quartets) performed one of my pieces I brought to the workshop, a 25 minute string quartet that is austere, vulnerable and fragile.  Afterwards I was speaking with the first violinist Clemens Markel, and he asked me if I knew Wandelweiser.

I did some research and found an essay by Jürg Frey entitled "And On It Went" that addresses the notion of music and time. It became part of my thesis.

A year after graduate school, I was going through some old note books and decided to contact Antoine Beuger.  I hoped to apply for a mentorship. Antoine simply said "I would love it if you came".  The three weeks I spent with him in 2012 were life changing.

When you leave school, it's lonely; being part of Wandelweiser gives me a worldwide network of artists to learn from and collaborate with.
What was it about Wandelweiser that speaks to you?
Last summer, when I was working with Antoine — and started getting to know other artists in and around the Wandelweiser community — it felt like finding a home. I found a community of artists whose work found a deep resonance with me. This was the kind of artistic community that I had been, in some way, always searching for. I simply love this music. I can't really explain why. It is my mother tongue. There is something about this music — Antoine's music especially — that speaks so deeply to our humanness. I think that, if everyone involved is sensitive to the situation (composer, musician, listener) that it is possible for this music to reveal something about what it means to be human together. About how it is that we are human together. In this way, it is very political music for me.
And how did you start A Place to Listen?
Growing up with a brother who was also a musician, I was always creating music, playing in bands and gigging at concerts.

In 2011 I was hired as the music director at James Bay United. I really wanted to put on some concerts but didn't know where; I talked to Antoine about it. He simply said "You already have a space".

I approached the church and they have generously donated the space since September 2012.
Who would be interested in A Place to Listen?
The music is certainly accessible.

Much of the experience is predicated on listening, tending to the music with ears and heart. So, anybody who is curious, and is willing to immerse themselves in the music, into the experience, with no expectation, would be interested. If you're willing to stay in that place of "perhaps", the music makes a space for the listener to "be".
As an avid supporter of A Place to Listen, I invite you to come and "be".
Growing up on the wild West Coast of Vancouver Island, I spent endless hours alone on beaches and hiking forest trails, surrounded by the sounds of nature. In our increasingly hectic world, A Place to Listen is my gift to myself – time seems to evaporate, and I leave with a lasting impression of calm.
You can learn more, and listen to past concerts at A Place To Listen.
A Place to Listen Fall 2013 program (September 2013 – January 2014)
James Bay United Church, 511 Michigan Street, Victoria BC
All concerts $10
September 29, 7 pm
Mezzo Soprano Cathy Fern Lewis will be presenting a beautiful program of (mostly) unaccompanied vocal works by Hildegard von Bingen, Linda Catlin Smith, Barbara Monk Feldman, and Anna Höstmann.
Wednesday Oct 16, 7 pm
Victoria born and Vancouver-based Clarinettist Liam Hockley is performing a beautiful program of works for unaccompanied clarinet.  This program includes Dialogues (Silence), a classic work from the Wandelweiser catalogue by Antoine Beuger, Mormorondo by Alex Jang, and onissia for bass clarinet by Anastassis Philippakopoulos. onissia is a beautiful work, both melodic and austere, that is reminiscent of sacred plainsong.
Wednesday November 20, 7 pm
A Place to Listen founder Daniel Brandes will be joined by Erik Abbink (saxophones) and David Foley (guitars) for a program of works by Michael Pisaro (member of the Wandelweiser collective, and director of experimental music at Cal Arts). This program will also feature the world premiere of a new work by Berlin-based violist and composer Johnny Chang.
Wednesday December 18, 7 pm
A Place to Listen founder Daniel Brandes will be performing a program of new piano works by members of the Wandelweiser composers collective. Each piece on the program was composed in 2013 for a piano book that was curated by Wandelweiser co-founder Antoine Beuger, as a birthday present for pianist John McAlpine. The program will feature works by long time Wandelweiser members: Antoine Beuger and Jürg Frey, along side works by younger members Sam Sfirri, Taylan Susam, and Stefan Thut.
Wednesday January 15, 7 pm
A Place to Listen is thrilled to announce a solo program by Vancouver-based flutist Mark McGregor. Mark McGregor is one of the leading interpreters of contemporary music in Western Canada. In addition to his work as a soloist, Mark regularly performs with Victoria's Aventa Ensemble, Vancouver's Redshift Music Society, and with pianist Rachel Kiyo in the Tiresia Duo. This highly intimate concert will consist of a single piece, Marie de Alvear's besando el tiempo. This highly introspective, nearly hour long work, places both the performer and the listener in a state of endless melody. Just melody. As the piece progresses, one lets go of music expectation, and becomes immersed in the experience of now.
More than a concert series, A Place to Listen is about creating a space. A quiet place where, for an hour or two, one can be deeply attuned to something. Nothing spectacular or sensational. Just some tones and some silence. In our current culture of hyper-stimulation and saturation—which attempts to colonize our imaginations and demands that we not look too closely, or feel too deeply—this kind of musical practice is essential. It feeds a part of us that, more and more, we are learning to neglect. The part that needs quiet.

Rather than a concert series, this is a listening series. Thanks for listening.