Bounce Dance Cabaret is back and I couldn't be happier.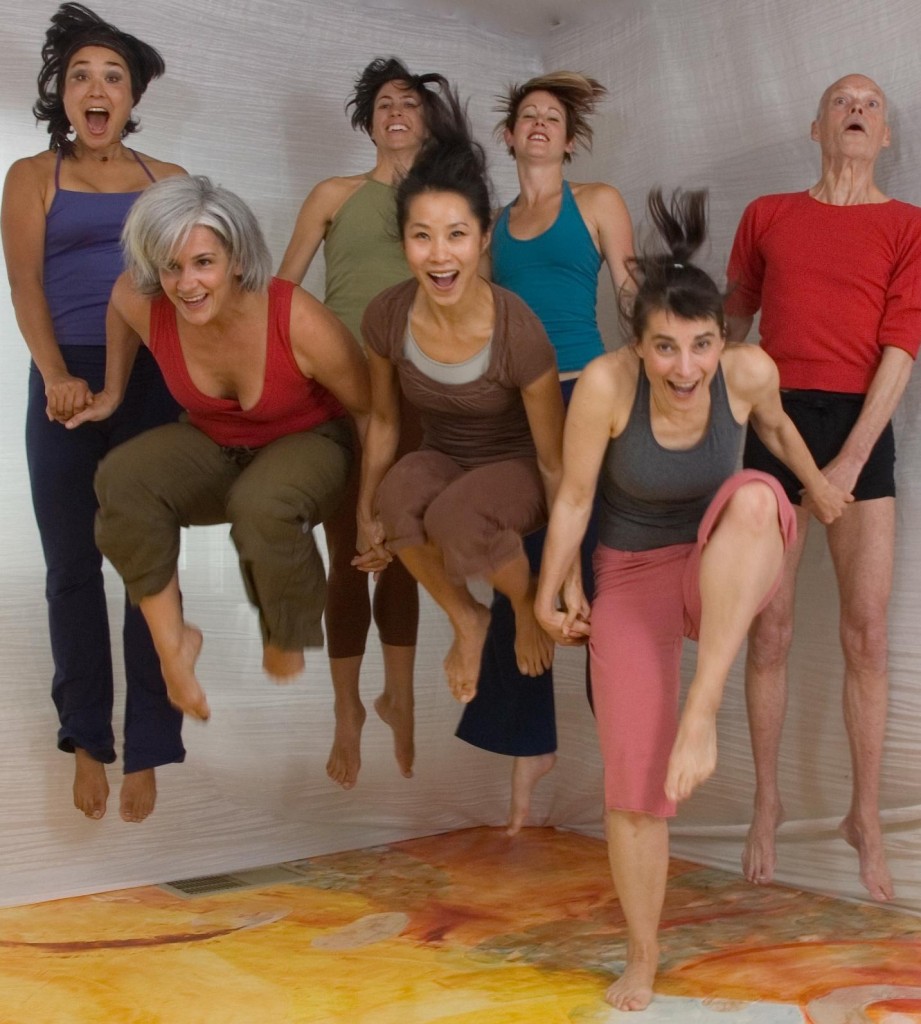 Mariko Ihara, Kimberly Tuson, Stacey Horton, Jung-Ah Chung, Lisa Milloy, Lori Hamar, Hugh MacPherson
photo: Michael Barnes
Treena Stubel, award winning dancer and choreographer, founded Bounce! in 2009 to support new work by independent dance and physical theatre artists. As a long time collaborator and friend of Victoria's Atomic Vaudeville cabaret, she was inspired to create a similar event (based on short skits or pieces) for the dance, movement and physical theatre community.  Rounding out the collaboration were local musicians Kelby MacNayr, Alphons Fear and others.
The scope was impressive – I still remember a dance work in progress from triPod collective's Lori Hamar and Stacey Horton that paired one of Jan Zwicky's poems with vocals (by Elizabeth MacIsaac) and live instrumentation (flute and guitar if my memory serves me correctly).
Styles ranged from modern dance, to ballet (Amalia Schelhorn and David Roland) and African dance beats (Dancing Moon Multicultural Arts Company).
As an audience member and arts patron, I am not well versed in dance. What I appreciate most about Bounce Dance Cabaret is the ability to see short snippets of dance styles that I am not familiar with, thereby building my dance-watching repertoire.
Join some of Victoria's most celebrated dancers in their new venue, the Performance Lab at Dance Victoria (2750 Quadra Street), Saturday November 24th 9pm, in what promises to be a wonderful evening of live performance.
The featured musical guest is Sara Marreiros, acclaimed jazz and fado singer, with her band, and the evening's host will be Kelly Hobson.
Tickets are $15 at the door and there is a licensed bar.
This edition of Bounce features exciting new dance works by: Stacey Horton, Brandy Baybutt, Lori Hamar, Dawn Hartshorne, Kimberly Tuson, Constance Cooke, Lynda Raino, David Roland, Ashley Evans, and Holly Bright plus a tribute to beloved collaborator Hugh MacPherson.
Bounce Dance Cabaret was awarded Dance Victoria's 2010 Chrystal Award for Best New Initiative.
Bounce Dance Cabaret
Saturday November 24th, 9pm
Performance Lab, Dance Victoria, 2750 Quadra Street
Tickets $15 at the door.  Licensed bar.