Congratulations to the team at Cabin 12 Restaurant on a successful move from the downtown core to a new location at 3111 Cedar Hill Rd (home to the former La Collina, Fresh Bistro/Bakery, and Sliders).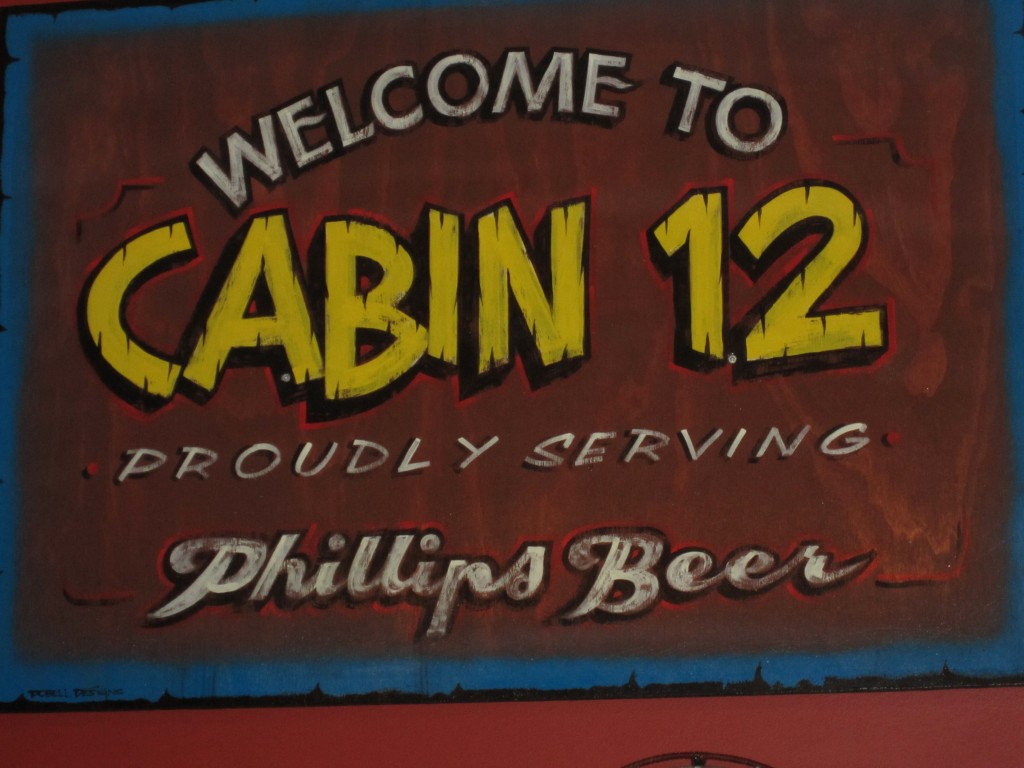 The history of Cabin 12  @Cabin12Victoria and the morning Victoriatweetup and social media "scene" in Victoria are closely inter-twined. Corey Judd started his popular downtown Victoria eatery in early 2009, leveraging Facebook for venture capital.  Shortly after opening, he suffered a devastating loss when someone shattered his large plate glass window after a night of partying.  Unable to afford insurance, he was unable to pay for the window until his plight came to the attention of local columnist Jack Knox.  People responded to Jack's column with a flurry of donations.
In May, when we were talking about formalizing tweetups, Dan Parks @cpudan suggested to Catherine Novak and me that we meet at Cabin 12.  It was a good idea – Corey was building his business using social media, and we could help him by hosting twice monthly breakfasts there.  Cabin 12 has been incredibly supportive and accommodating of our crowd-sourced meetings – particularly when you realize that at any time we could be 8 or 28.
Over a three year period there have been regular morning #Victoriatweetups, Gents Tweetup, ladies tweetup, and mixers after WordCamp and Social Media Camp, not to mention our own personal dining.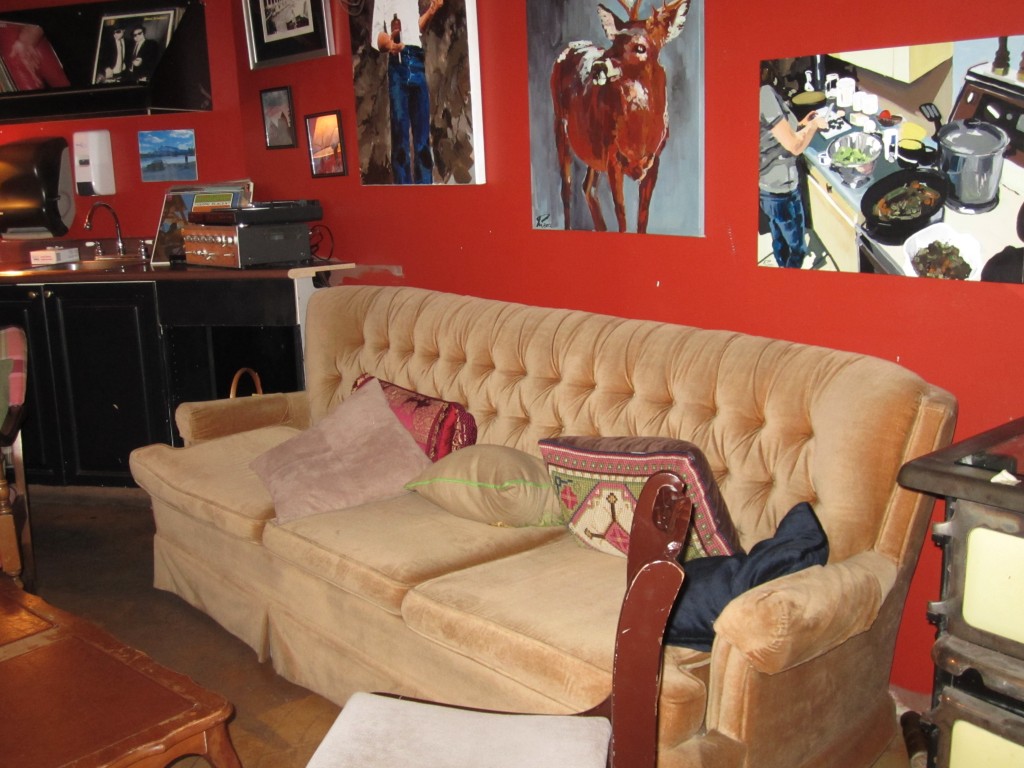 We've appreciated the funky and unique look, feel and approach at Cabin 12.  The menu is eclectic with a wide range of selections appealing to vegans, vegetarians and carnivores.
The community of Cabin 12 supporters has grown to include people in the spoken word and slam poetry communities,  the Business Moms group, and local food initiative enthusiasts, to name a few.
It was with some sadness that we first learned of an impending move – the building at 607 Pandora Avenue was to be redeveloped. Corey and his business partners (Heather and Dan del Villano) needed to find a new home.  They searched for months – and finally, the right opportunity arrived.
Would they be able to maintain the Cabin ethos and vibe in a new location?
Judging by the happy crowd at the "Family and Friends" night, the answer is "YES!"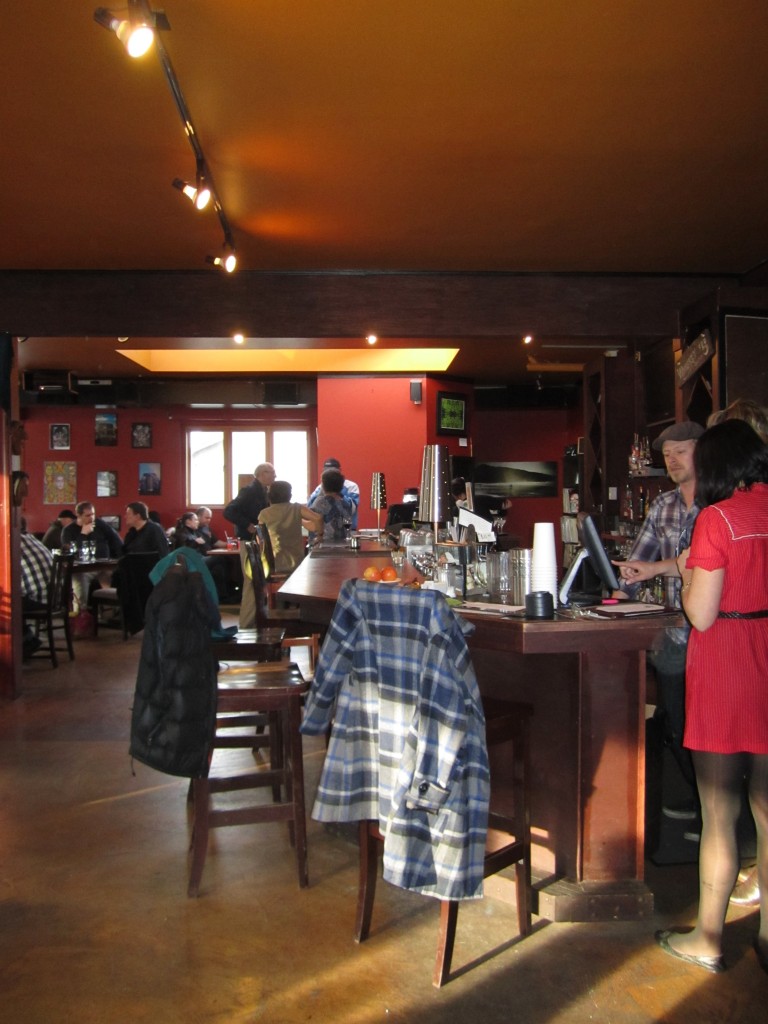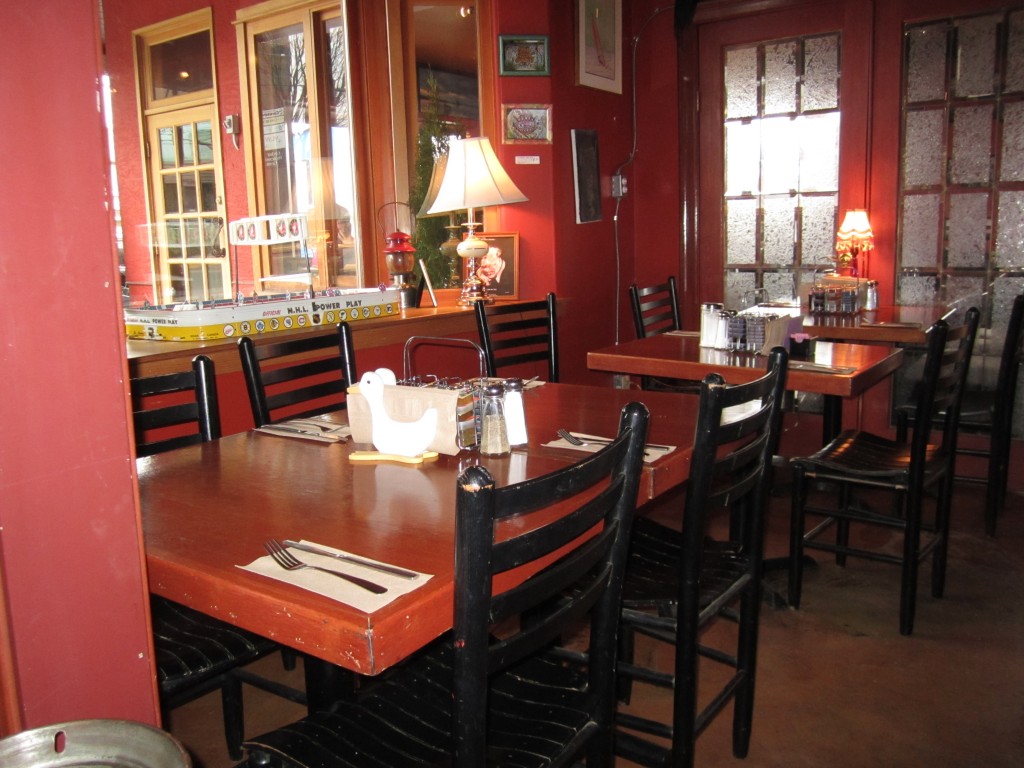 Cabin 12 is now open for breakfast, lunch (9am -3pm) and dinner (5-10pm) seven days a week.  They have a family-friendly evening menu that includes burgers, sandwiches, salads and entrées like Ham and Cheese Mac, and Rib-diculous Ribs.  Phillips Beer is still on tap, and the bar is stocked for hi-balls and cocktails.  There's even a dessert menu with the promise of home-made goodies like apple pie, crèpes and ice-cream sandwich sliders.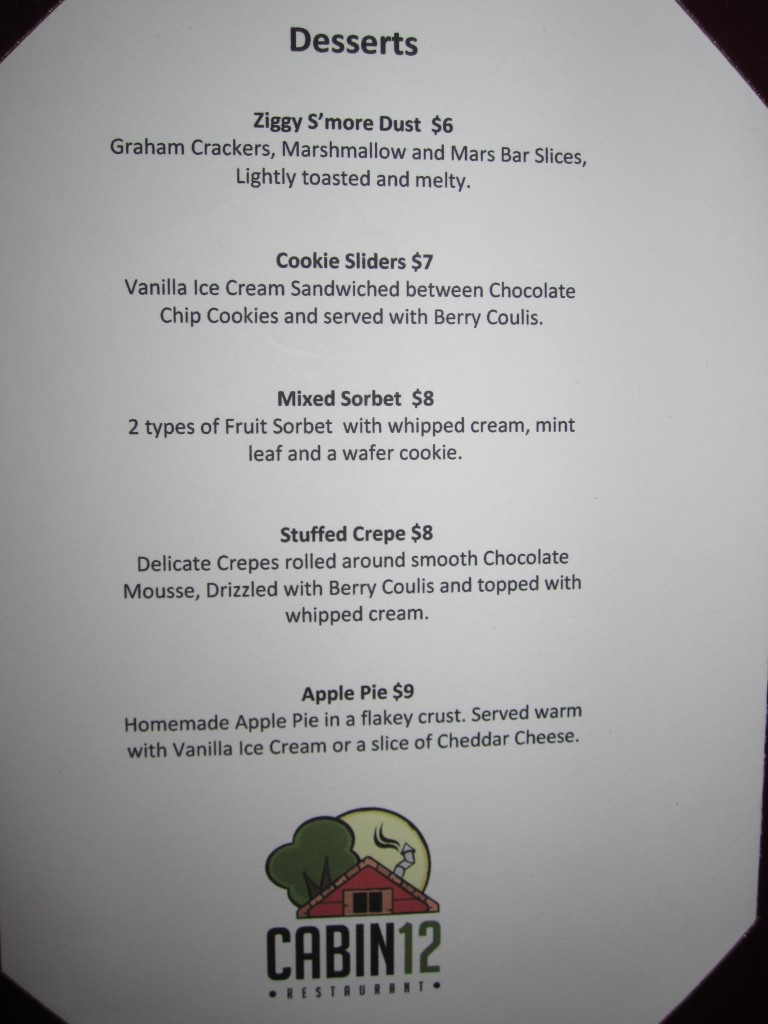 This wonderful old stove was part of the décor that stayed behind from the previous owners at 3111 Cedar Hill Rd. What a find!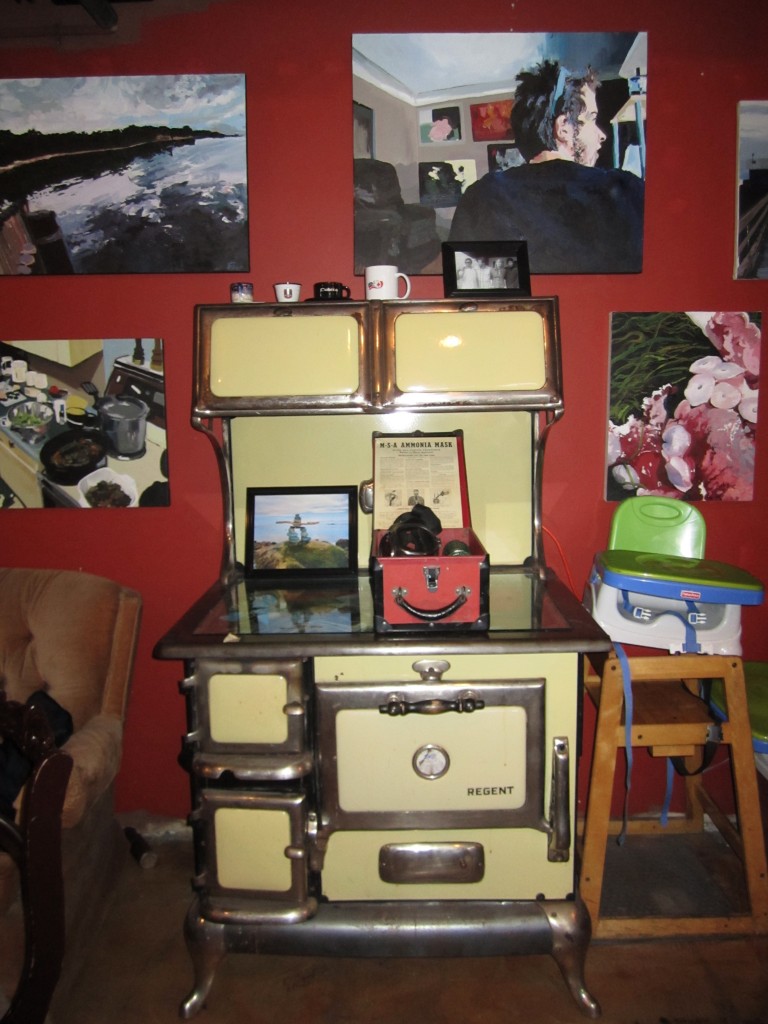 The main dining room of the new Cabin 12 with lots of tables and booths. Seating capacity has increased to 65 (from 45).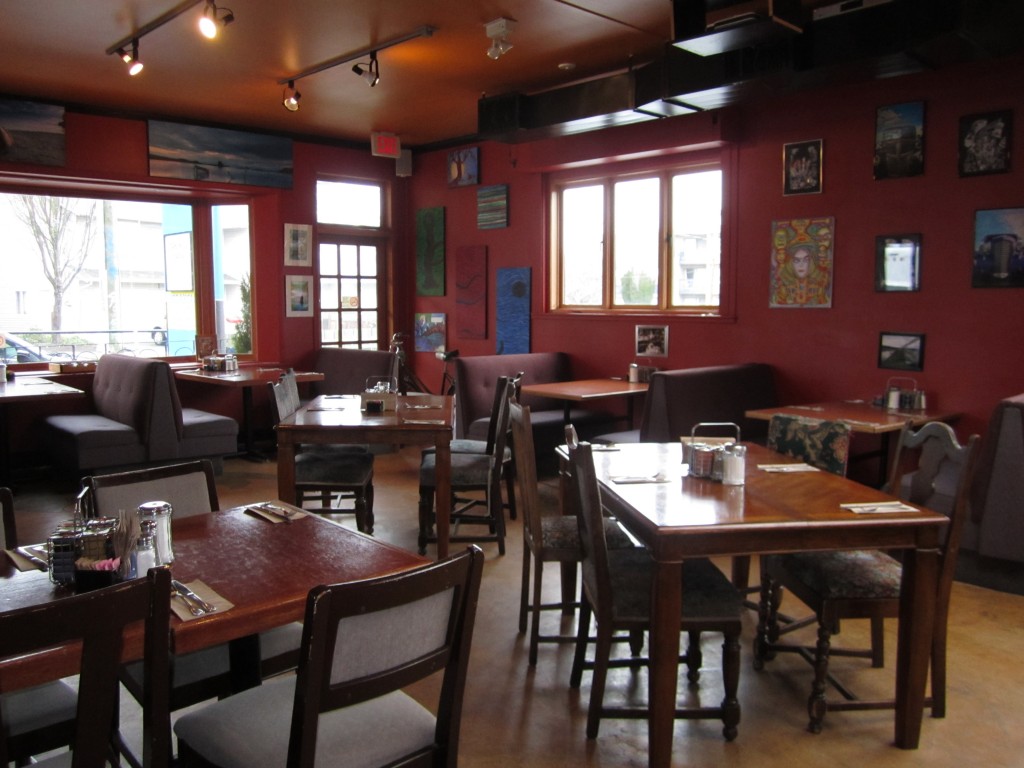 And, a computer bar – for people who like to work while enjoying a coffee or bite to eat.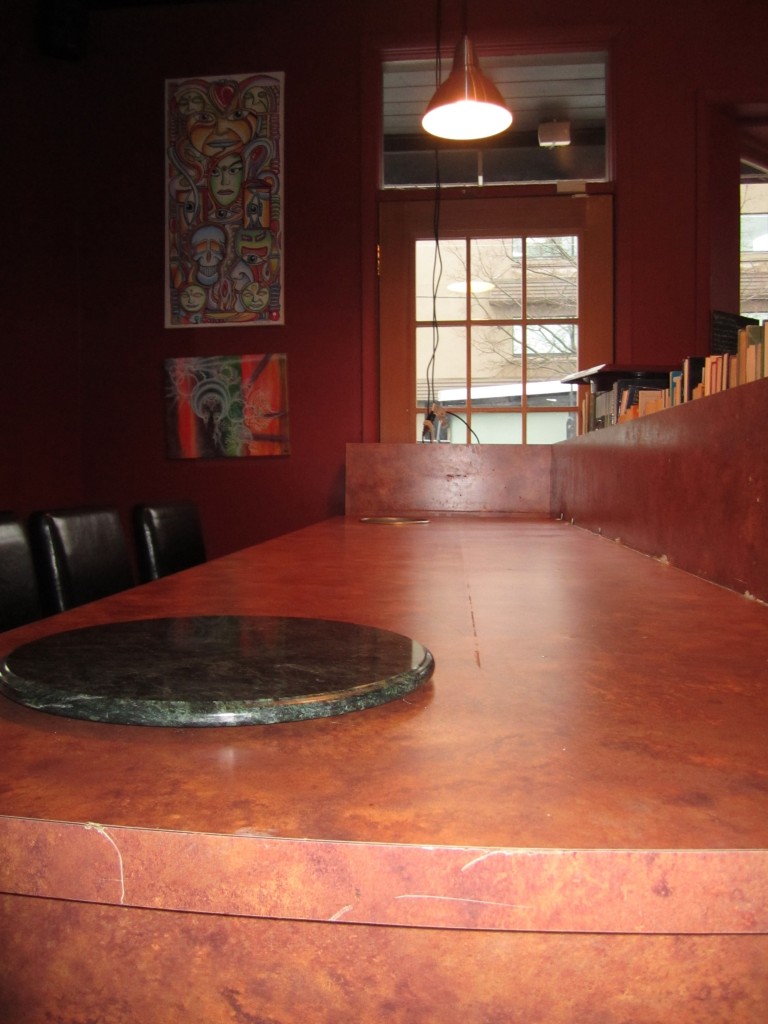 Behind this couch, an area of comfy chairs and low tables – ideal for a game of cards or trivial pursuit.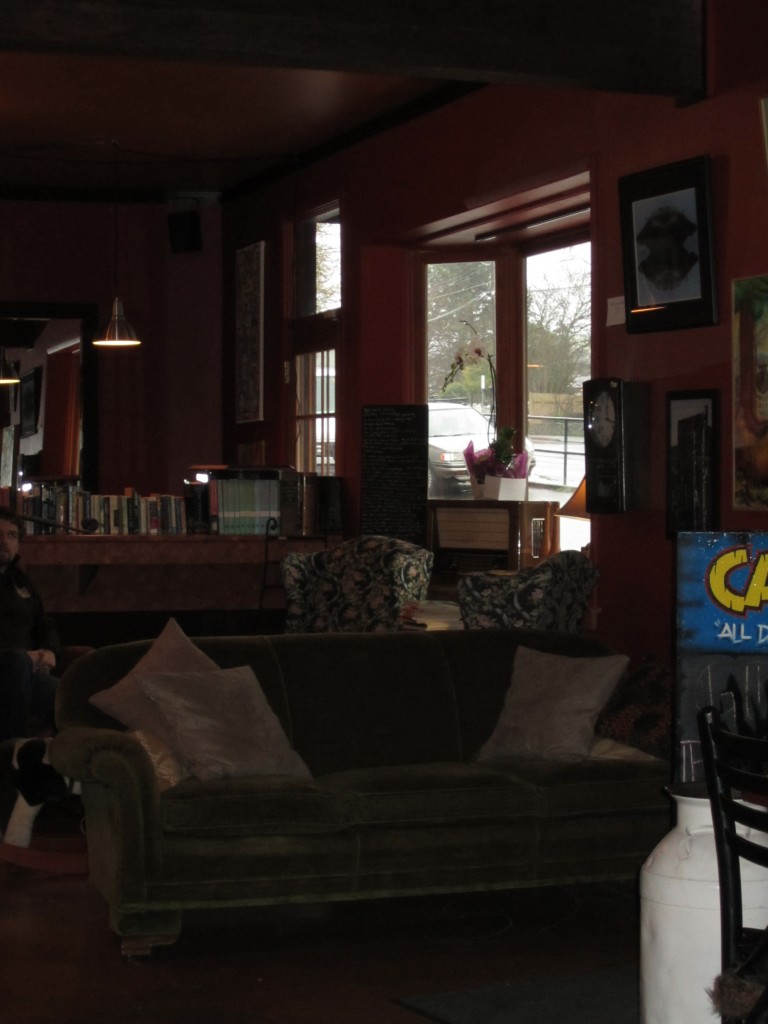 Not only is there Phillips Beer on tap, there's room at the bar to sit while grabbing a quick lunch.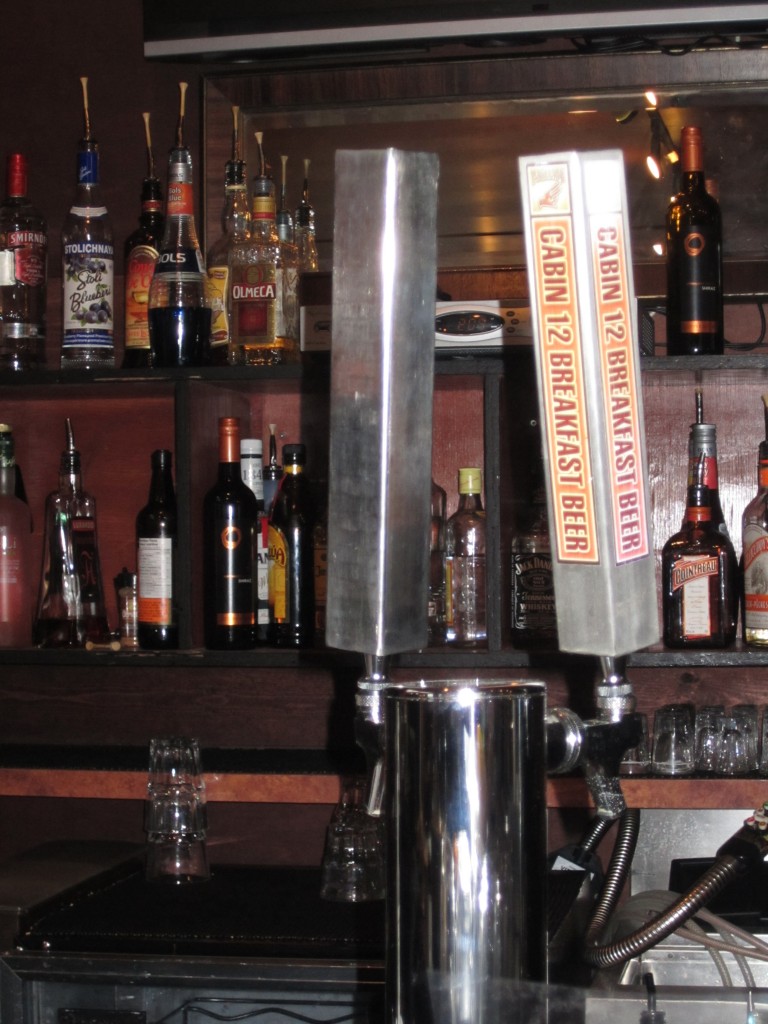 Cabin 12's signature vinyl collection moved too!