Finding The Poem in Your Heart's Garden with Wendy Morton. October 24, 2015
Have you ever written poetry? Do you believe, as I did, that your muse has abandoned you? A prolific writer in my teens and twenties, I had all but given up on my writing until a chance encounter with Victoria area poet, Wendy Morton, at Planet Earth Poetry.
For years I carried words that I attributed to Wendy in my daytimer, and while attending an evening poetry reading in 2009, finally had the opportunity to introduce myself. Our conversation turned to my erstwhile muse, and Wendy insisted that "anyone can write poetry". Based on her encouragement, soon after, I found myself on the road to Sooke to attend a day long workshop at her residence. Participants walked along the seashore, strolled in the garden, and teased the words from their souls. I could write again!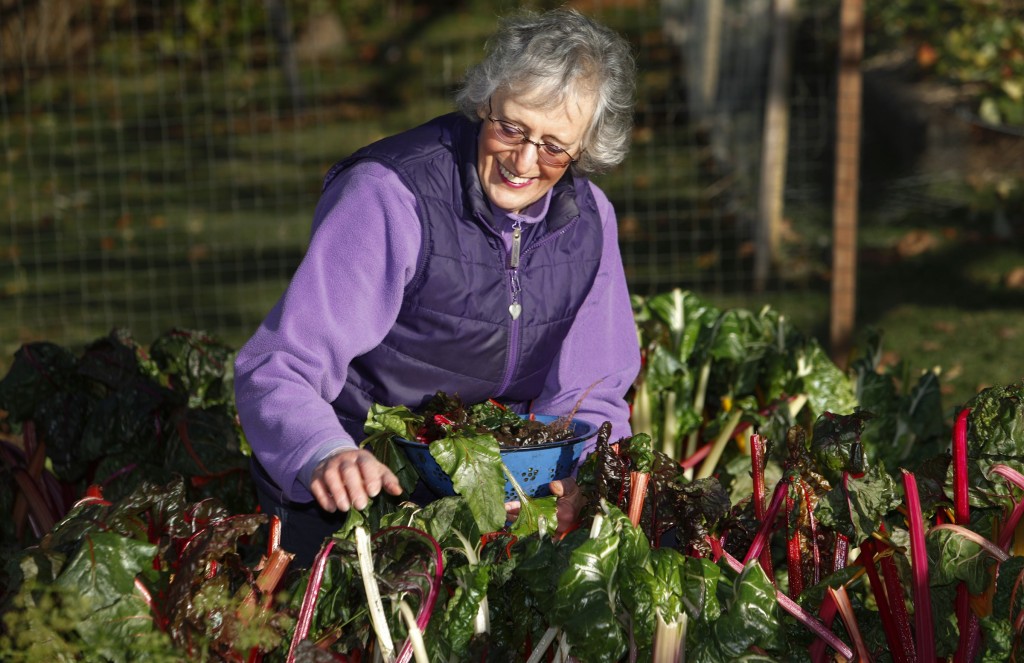 Wendy Morton in her garden Photo: Deddeda Stemler provided by Wendy
Wendy is best known for founding Random Acts of Poetry (a day where poets stroll their cities and "poem" unsuspecting passersby), and being WestJet's "Poet of the Skies" but for me she will ever be the cheerleader, an excellent example of how to live your life by "just saying yes".
If you too would like to tease the words from your soul, Wendy is teaching a workshop through Royal Roads University Continuing Studies "Finding The Poem in Your Heart's Garden" at her beautiful home west of Sooke on Saturday October 24th.
Wendy Morton believes that poetry is the shortest distance between hearts. She has five books of poetry, and a memoir, Six Impossible Things Before Breakfast, in which her adventures as a corporate sponsored poet are revealed. Her latest book of poetry,What Were Their Dreams, is a book of photo-poems of Canada's history. She is the founder of Canada's Random Acts of Poetry and is the recipient of the 2010 Spirit Bear Award, the Golden Beret Award and the Colleen Thibaudeau Outstanding Contribution Award by the League of Canadian Poets. Wendy was awarded an Honorary Citizenship by the City of Victoria for her contribution to the arts.

Now retired, she was an insurance investigator for almost 30 years. She lives in Sooke, B.C. and is a raven watcher.
Finding the Poem in Your Heart's Garden
Royal Roads University Continuting Studies
Course TAWC031
October 24, 2015, at Wendy Morton's home, west of Sooke
1-4 pm
To register: call 250-391-2513
Cost $45, plus tax
Length: 3 hours
Times: 1pm – 4pm
Best to Register By: Saturday October 10, 2015
And the words in my daytimer?
"When you come to the end of all the light you know, and it's time to step into the darkness of the unknown, faith is knowing that one of two things shall happen: Either you will be given something solid to stand on or you will be taught to fly."

attributed to both: Edward Teller and Patrick Overton
Wendy may not have written these words, but she most certainly lives them!