Thanks to social media, I made a connection with Mona Fertig, owner of Mother Tongue Publishing, now based on Salt Spring Island.  Fertig has a long career as a passionate supporter of writers. She founded the Literary Storefront, then established a small press, Mother Tongue Books – a publisher of poetry chap books, and is now publishing  a series of books promoting unheralded BC artists.
The latest book in the series (The Art and Life of Ina D.D. Uhthoff) chronicles the life Uhthoff, a contemporary of Emily Carr, and founder of the Victoria School of Art.
Mother Tongue Publishing is hosting an illustrated talk Wednesday September 26th, 7:30 pm at the Community Arts Council of Greater Victoria (CACGV) Gallery at Cedar Hill. Admission is free.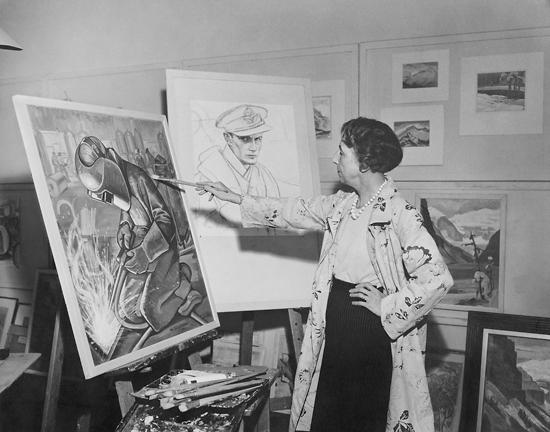 This is the story of an influential twentieth-century artist and hard-working teacher, who sustained a successful career while raising two children single-handedly. Born in Scotlandand trained in painting and drawing at the Glasgow School of Art, Ina first came to Canadain 1913. She was one of three women artists (including well-known painter Emily Carr) who showed their work in the controversial Modern Room of the 1932 Island Arts and Crafts Annual Exhibition. She studied with Mark Tobey in his master class in Emily Carr's studio and hosted him in her own studio. Founder and principal of the Victoria School of Art, key figure in the establishment of the Art Gallery of Greater Victoria, art teacher and art reviewer for the Victoria DailyColonist. Her work is in the permanent collections of the Ar tGallery of Greater Victoria, the Burnaby Art Gallery, B.C. Archives, the Glenbow Museum, the University of Victoria  Legacy Gallery and the Vancouver Art Gallery.

Christina Johnson-Dean graduated from the University of California, Berkeley, with a BA (History, Art) and a MA (History in Art), from the University of Victoria. Her publications include The Crease Family:A Record of Settlement and Service in British Columbia (1981, B.C. Archives) and "B.C. Women Artists 1885-1920" in British Columbia Women Artists (Art Gallery of Greater Victoria, 1985). She teaches in the Greater Victoria School District. She and her husband have two daughters.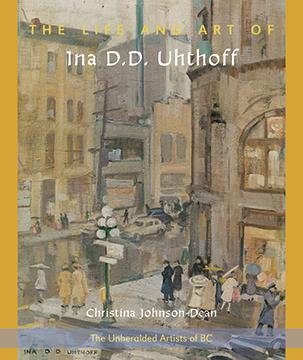 In reading The Art and Life of Ina D.D. Uhthoff, I was astonished at how little I knew of a key figure in the early Victoria arts scene. Uhthoff lived for decades just around the corner from me, on Constance Avenue in Esquimalt, yet I have never heard her mentioned as one of that municipality's notable citizens.  The book is amply illustrated with hitherto un-displayed images from family collections.  It provides a richly researched narrative of Uhthoff's life, and a perfect complement to works on her contemporaries, among them Emily Carr and The Limners.
ILLUSTRATED TALK
September 26th 7:30 pm
CACGV Arts Centre At Cedar Hill,
3220 Cedar Hill Rd.Victoria
The Life and Art of Ina D.D. Uhthoff
BY Christina Johnson-Dean
Introduction by Pat Martin Bates
Admission Free, Books for sale
Ina D.D. Uhthoff (1889-1971) (BCSA, FCA, FRSA).
The 5th book in the Unheralded Artists of B.C. series.
Mother Tongue Publishing, $32.95
Disclaimer: Mother Tongue Publishing was kind enough to provide a copy of The Life and Art of Una D.D. Uhthoff for me to read and review.  As always, I retain full editorial control of the content on my blog.
Images provided by Mother Tongue Publishing.