Paper Street Theatre Announces 2014-15 Season. Victoria BC.

I have been a fan of Paper Street Theatre since their inception in 2011.  In this time, they've slowly and steadily grown their following and fan base, originally producing shows over two nights then moving to three and now four nights for a run. In my opinion, it was A Carol for Christmas, a Dickens-themed improvised show in December 2012, that saw the ascendancy of this local troupe.  I knew they were on to something when we barely squeezed into the last two seats.  Gone were the days of arriving at the door without a ticket, secure in knowing there would be space.
In 2013/2014 they won numerous awards for An Improvised Quentin Tarantino, including Pick of the Fringe at the Victoria Fringe Festival, and the M-Award for Top Original Production.
Be sure to pick up your season's tickets now to one of the hottest groups in town.  In 2014-2015 they are also introducing workshops (I've taken classes with Dave Morris and can highly recommend them).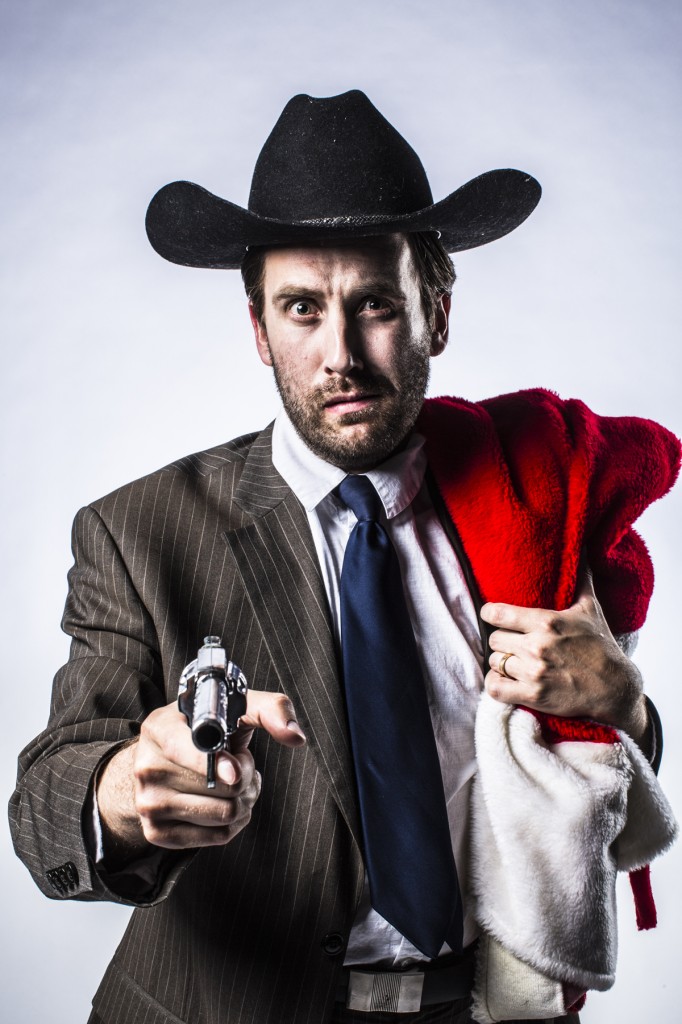 M-Award for Top Original Production, Paper Street Theatre is back with its fourth full season of improvised theatre.

This year Paper Street continues to create improvised shows in classic genres: from horror to heart-warming to high noon. The company is once again raising the bar for what improv can be.

"Over the last three years Paper Street has focused on playwrights, authors and film directors," explains artistic director Dave Morris. "This year we wanted to broaden our scope – these shows really transcend mediums. They're more about mood and style."

This season, the company is also adding public workshops and Saturday family matinees. And for the first time Paper Street Theatre will be offering seasons tickets. For only $40 seasons ticket holders can be guaranteed not to miss a moment.

The Extemporium: A Kafka-esque Improv Experience
October 22-25 | Intrepid Theatre, 1609 Blanshard
Enter a strange world so utterly mundane that it becomes absurd. This Halloween Paper Street Theatre brings you this disturbing set of improvised tales inspired by the works of author Franz Kafka.

Miracle on Paper Street: An Improvised Christmas Classic
December 17-20 | Intrepid Theatre, 1609 Blanshard
Every time a bell rings, an improviser gets her wings. This holiday season join Paper Street for a delightfully heart-warming Christmas show inspired by beloved Hollywood classics.

WANTED: An Improvised Western
April 8-11 | Intrepid Theatre, 1609 Blanshard
Stick 'em up! Escape to a time when the tumbleweeds rolled through town and dusty cowboys roamed as Paper Street Theatre goes back to the Old West.

Seasons Tickets are only $40. Get yours now at www.ticketrocket.org

Paper Street Theatre creates improvisation that feels like theatre. By studying great artists and theatrical styles then performing them with no script, the ensemble creates award-winning performances that have been enjoyed around the world.

To find out more about Paper Street Theatre visit www.paperstreettheatre.ca
Like Paper Street Theatre on Facebook www.facebook.com/paperstreettheatre