A Place to Listen Season Three Launch October 15, 2014.
I've been a fan of the listening series, A Place to Listen, since meeting founder Daniel Brandes in November 2012 and attending my first event in December 2012. Unlike any other musical event on my schedule, the concerts are filled with silence and sparse notes and appeal to my need to slow down and focus.  Now in its third year, A Place to Listen launches October 15 th with works by Wandelweiser founder Antoine Breuger and Brandes.
When I think of A Place to Listen, I am reminded of walking on mossy footpaths in deep woods, listening to the creak of branches as they sway in the wind.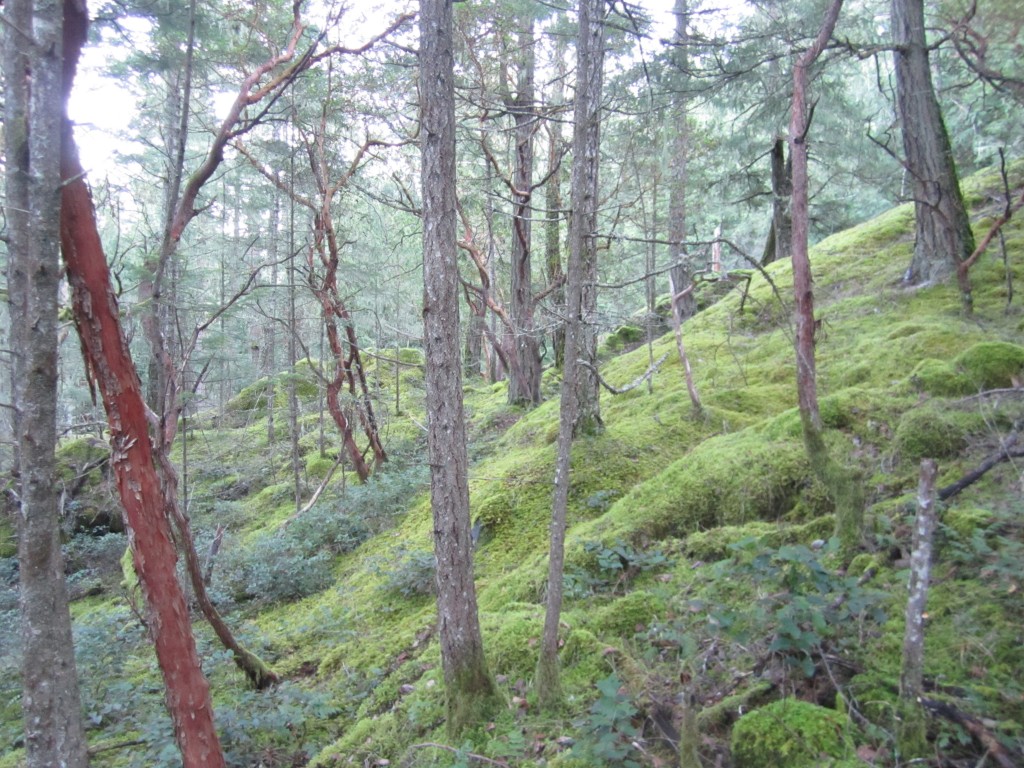 After a wonderful summer break, A Place to Listen will be launching its third season this Wednesday, October 15th at 7 p.m.

I am hugely excited about the concerts we have scheduled for this season, and couldn't be happier with what we will be presenting for our season opener.

DATE: Wednesday, October 15th, 2014
TIME: 7 p.m.
LOCATION: James Bay United Church, 517 Michigan Street, Victoria
ADMISSION: $10/$5 for students

For our first concert of this season, the A Place to Listen Ensemble will be presenting text scores by Antoine Beuger and myself.

The first piece on the program is Antoine Beuger's incredible duo "one tone, rather short, very soft." I had the honour of performing this piece last month at the new concert series "dedans/dehors" in Paris. I am looking forward to spending time within the beautiful atmosphere of this piece again.

Laura Brandes (soloist), accompanied by Kristy Farkas, Erik Abbink, Alex Jang, and myself, will be giving the premiere of my new work "a place for love (and grief) to dwell." This is a very personal piece based on re-imagined text fragments from Torah/Hebrew scripture, as well as texts from various theologians, religious thinkers, poets, and secular philosophers whose work has moved me deeply. This is also the first time I have written a piece specifically for Laura (my wife and best friend) to perform.

-NEXT CONCERT-

On November 19th, Christopher Reiche and I will be presenting a concert of new works for piano four-hands and piano solo. Works by Reiche, Beuger, and Taylan Susam will be on the program.

-OTHER THINGS TO LOOK FORWARD TO-

Works by Laura Steenberge, Leo Svirsky, Alex Jang, and Daniel Brandes performed by the A Place to Listen Ensemble on December 17th.

A concert of text scores by Michael Pisaro, Stefan Thut, and Jason Brogan, realized by Mathieu Rhulmann, Lance Olsen Austin, and Joda Clement in on January 21st.

Victoria composer and performer Kristy Farkas will be giving a concert of works for solo piano on February 18th.

-ARCHIVED RECORDINGS-

Videos from all our past concerts are available on our website: http://aplacetolisten.ca