Seventh Annual Summer So(u)lstice at Royal Oak Burial Park. June 25, 2016.

When my husband Yves Loran passed away in 2001, I did what many people do–keep his cremated ashes at home–while I made a decision about a final resting place.  Many years later, after exploring all options, and remembering that my beloved grandfather was buried at Royal Oak Burial Park (ROBP), we chose a columbarium nestled in a grove of trees.  Royal Oak Burial Park is a quiet and calm haven of tranquility in an urban landscape with its winding paths, expansive green lawns, and massive and stately trees. In Europe, cemeteries are public spaces year round.  ROBP is a community-owned burial park; visitors are always welcome. Since 2010 ROPB has presented Summer So(u)lstice, a quiet afternoon of music, poetry, history and community.  (Media release with details follows).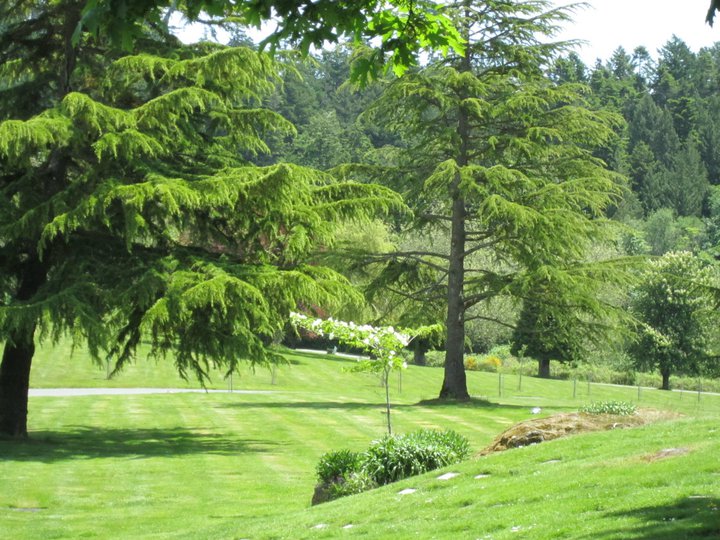 Royal Oak Burial Park invites you to welcome summer by joining with them at the seventh annual Summer So (u)lstice, Saturday, June 25 from 1:00 p.m. to 4:00 p.m., an afternoon to stroll the Burial Park with friends and neighbours from our community in a gentle, social setting featuring music, poets, history and, naturally, an opportunity to remember departed friends and family.
"This event highlights the beauty of the Burial Park as a community landscape and creates a setting to remember family and friends who have passed." says Royal Oak Burial Park executive director Stephen Olson. "It's a welcoming atmosphere and can be a very comforting and uplifting way to take a moment to reflect on life, and on loss."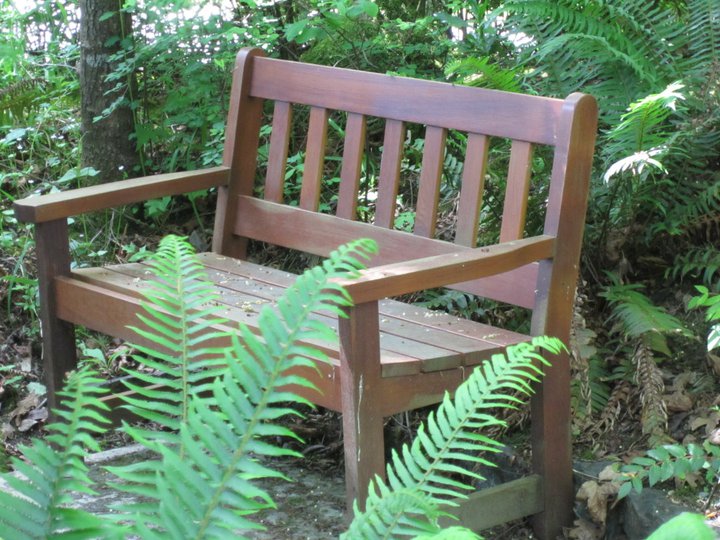 Music throughout the Park will feature Victoria's renowned acapella women's choral group Ensemble Laude, B.C.'s only funeral processional Homegoing Brass Band from Vancouver, harpist Gwyneth Evans, and Erin Onyschtschuk's and Dominic Thibault's woodwind improvisations.
Yvonne Blomer, Poet Laureate for the City of Victoria will join the Park's resident poets Wendy Morton and Rhonda Ganz to transform visitor's memories into poems.   Dave Obee, local historian, genealogist and author will also be on hand to talk about and sign copies of the 2nd edition of his book, Royal Oak Burial Park – A History and Guide.
Visitors to Summer So(u)lstice can create unique floral tributes, messages and parchment memory flags. Burial Park staff will be on hand throughout the day to help visitors locate sites of ancestors.
"I was inspired to create Summer So(u)lstice as a way for the public to remember their dead in a beautiful and friendly social setting, where we can support each other and acknowledge death as a natural part of life," says local artist Paula Jardine, who initiated the event seven years ago.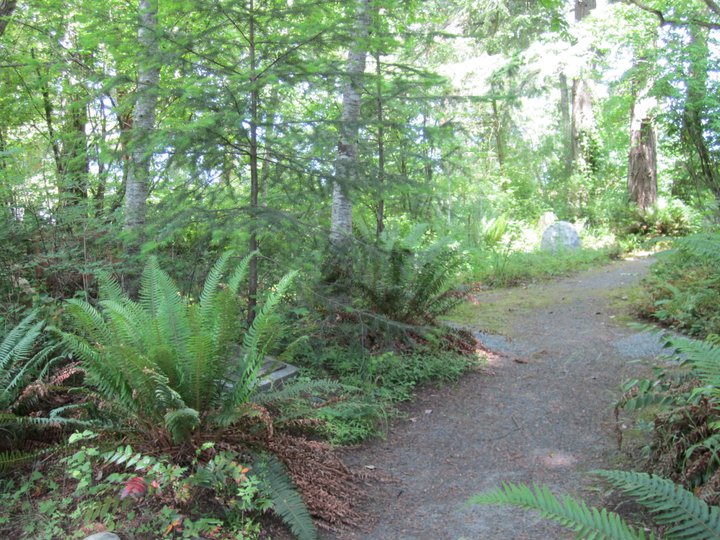 Visitors are welcome to tour throughout the Burial Park and see feature locations like the Woodlands green burial area, the mausoleum, the Little Spirits Garden, dedicated to infant loss, and view expansion plans for a new interment area to be added in 2017.
Summer So (u)lstice is free, suitable for all ages, and wheelchair accessible. Light refreshments will be served.
Performance Schedule:
Saturday June 25, 2016

Ensemble Laude
1:00 – 1:45 Little Spirits Garden
2:30 – 3:00 Mausoleum
3:30 – 4:00 Terraces
Homegoing Brass Band
1:30—2:00 & 3:00 – 3:30 Terraces
Woodwinds
Erin O. & Dominic T.
1:00 – 1:30 Mausoleum
2:00 – 4:00 Woodlands
Harpist
Gwyneth Evans
1:00 – 1:30 & 2:00 – 3:00
Terraces
For more information about Summer So(u)lstice or Royal Oak Burial Park visit: www.robp.ca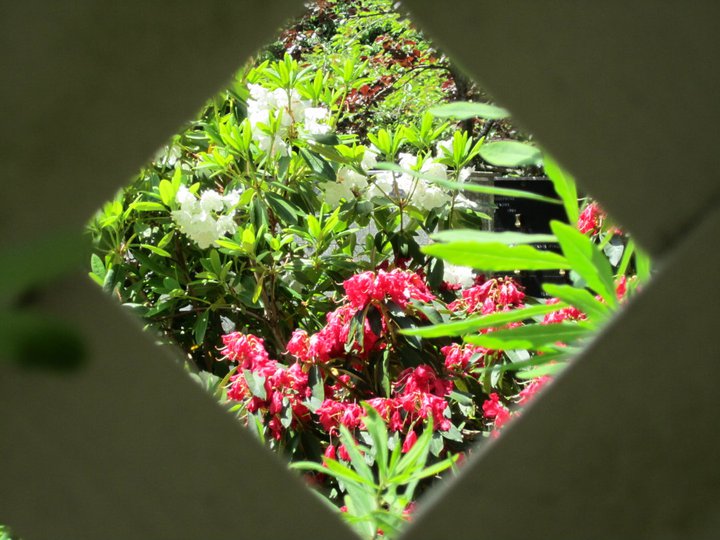 About Royal Oak Burial Park:
Royal Oak Burial Park is the only not-for-profit, community-owned Burial Park in Greater Victoria. The 134 acre facility is operated by the Board of Cemetery Trustees of Greater Victoria.  The Board was created in 1922 to develop, operate and maintain the cemetery on behalf of the City of Victoria and the District of Saanich.
All photos my own from a remembrance visit on the 10th anniversary of my husband's death, June 2011.