Summer Music at Christ Church Cathedral Victoria BC July and August 2018. (media release)
Some of my favourite summer memories with my children were of concerts performed in the majestic space of Christ Church Cathedral.  Here's this summer's program.  Please note: TWO free outreach concerts have been added: Monday July 16th from 7-8pm at the Robert Bateman Centre you can experience the Quartet Fest West Chamber Ensemble Concert, and Friday July 20th from 2-3pm at the Royal BC Museum, Newcombe Plaza, it's The Festive Brass.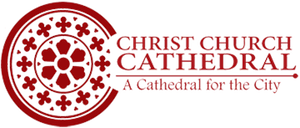 Over a two-week period this summer (July 20-August 2, 2018), Christ Church Cathedral in Victoria presents five headline concerts you won't want to miss.

Many of these events are presented in collaboration with our partners.  The wonderful Victoria Symphony returns to the Cathedral for another pair of popular summer concerts.  And a new venture, the Pacific Baroque Series, brings us two fabulous evenings of music by Johann Sebastian Bach – including the long-awaited return to Victoria of renowned Canadian pianist Angela Hewitt, plus the debut of a brilliant young French organist, Benjamin Allard.

Young talent is also showcased in the first program, courtesy of The Gesualdo Six vocal ensemble, who have been called "the next Stile Antico."

Check our website for more details about all these concerts, mark the dates on your calendar, order your tickets now, and prepare to feast on gorgeous music in a spectacular setting!
FREE CONCERTS July 16th and 20th:
Quartet Fest West Chamber Ensemble Concert
Robert Bateman Centre
Monday, July 16, 7:00 – 8:00pm.
The first takes place the evening of Monday July 16 at 7:00 pm when we return to the Robert Bateman Centre. For this event we are again partnering with the Lafayette String Quartet's Summer program, Quartet Fest West. They will select some of their most promising chamber ensembles to perform for us in that beautiful space.
Festive Brass
Royal British Columbia Museum Newcombe Plaza
Friday, July 20, 2:00 – 3:00 pm.
The Festive Brass:  Stevan Paranosic, Trumpet, Bruce Hurn, Trumpet,Nick La Riviere, Trombone and Robert Fraser, Bass Trombone.
Well known individually and as symphonic and jazz ensemble musicians, the Festive Brass will make a rare mid-summer appearance at the Royal British Columbia Museum's Newcombe Plaza, also known of as the Food Truck Festival!.
For almost twenty years, the Festive Brass have been delighting crowds at The Butchart Gardens in Victoria BC Canada during the Christmas season.
Many of our most loyal supporters have expressed a strong desire that we keep sharing our joy of music with a broader audience base and its towards that end that in the past few years were grateful to the Bateman Centre and the Royal BC Museum for partnering with us on this venture.
Donations to help defray expenses are welcome at these events.
Friday July 20 7:30 pm
THE GESUALDO SIX:  PASSION AND POLYPHONY.  Beautiful, meditative   choral music from the Renaissance to the present day, sung by one of the UK's leading vocal consorts, in the intimate acoustics of the New Jerusalem Chapel.  Tickets $25 at ticketrocket.co and usual outlets.
Wednesday July 24 7:30pm
THE VICTORIA SYMPHONY PLAYS BEETHOVEN. Resident maestro Giuseppe "Joey" Pietraroia conductsthe orchestra inexcerpts from Beethoven's 5th and 6th Symphonies, among other works.  Tickets at the VS box office (350.385.6515, rmts.bc.ca) or the Cathedral office.
Friday July 27 7:30pm
J.S. BACH'S greatmasterpiece THE GOLDBERG VARIATIONS played on the organ by the brilliant young French organist BENJAMIN ALARD, who was recently signed by Harmonia Mundi to record the complete keyboard works of J.S. Bach.  Tickets at ticketfly.com and usual outlets.
Wednesday August 1 7:30pm
THE VICTORIA SYMPHONY A LA FRANCAIS! VICTORIA SYMPHONY A LA FRANCAIS! The engaging young Seattle-based conductor Alastair Willis returns to lead a program of music that caused a stir in Paris, including suites from Bizet's Carmen and Stravinsky's Firebird.  Tickets from the Symphony or the Cathedral office.
Thursday August 2 7:30pm
ANGELA HEWITTplays BOOK TWO OF BACH'S WELL-TEMPERED CLAVIER.  Canada's global music superstar, and one of the great Bach interpreters of all time, returns to Victoria for another memorable, sold-out evening at the piano.  Tickets at ticketfly.com and usual outlets.
Christ Church Cathedral
christchurchcathedral.bc.ca
Quadra St. at Rockland Ave., Victoria BC
Cathedral office:  930 Burdett Ave. / 250.383.2714
The Victoria Summer Music Festival is delighted to announce the addition of two free public outreach events to our 2018 summer activities, and we hope you'll be able to join us for them!
We return to the Robert Bateman Centre for the first one to present chamber music in a beautiful setting, along with the opportunity of taking in the centre's  Eyes of Society: Art, Traditional Knowledge, and the Watchmen of Haida Gwaii, exhibit, a collection of over thirty works of art by ten Haida and non-indigenous artists.
For the second, we take you outdoors, to the Royal BC Museum's cheerful Newcombe Plaza.