hapax theatre follows its successful production of A Beautiful View with the poignant and relevant The Boy In The Chrysalis by Canadian Playwright Liam Monaghan running August 24 – September 2 as part of the 32nd Annual Victoria Fringe Festival.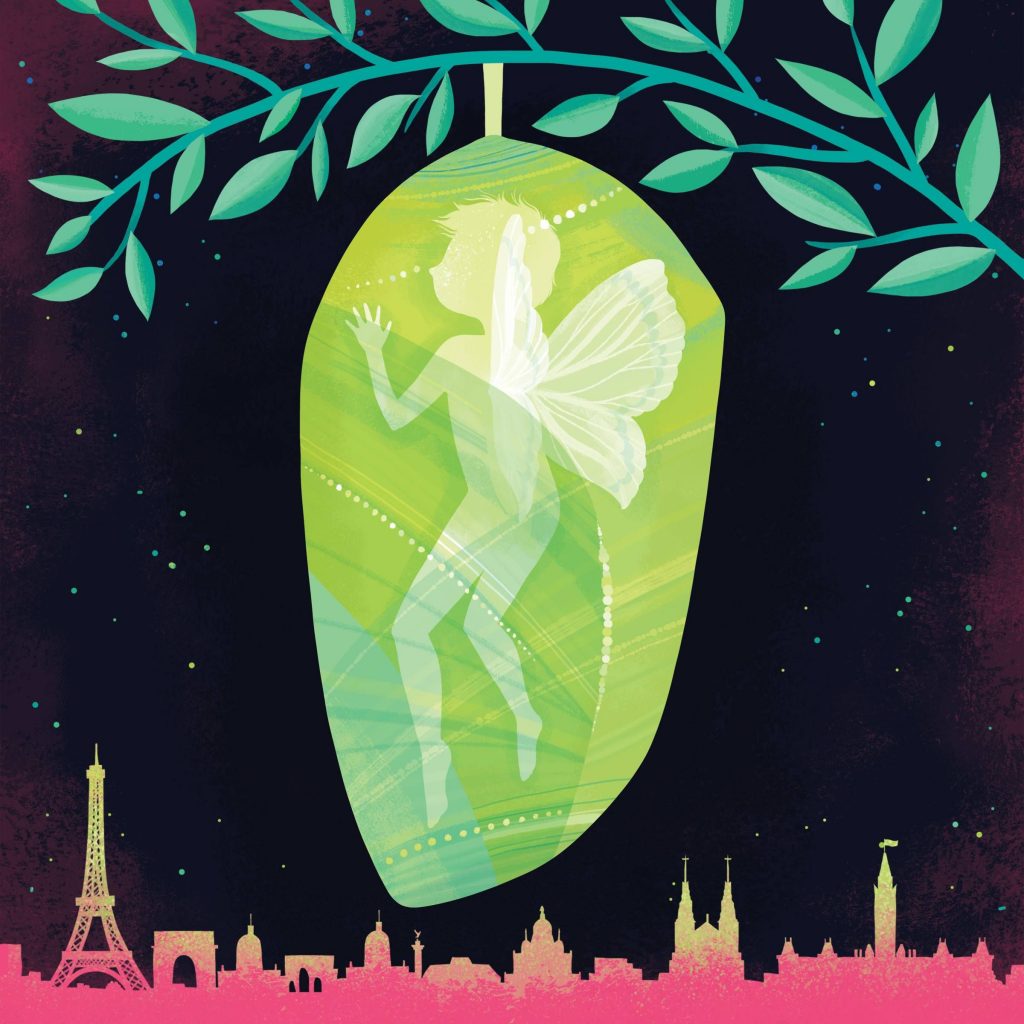 The Boy in the Chrysalis tells the story of a broken-hearted man—a grade school teacher by day, a drag queen by night—whose long-term relationship has recently ended. Faced with the banality of everyday existence, he does what he can to escape from his apartment, his routine—and his life. His story is a portrait of loneliness, compassion, and the fragile power of the imagination.
Interested parties can learn more about the show at hapaxtheatre.com and book or purchase tickets by visiting victoriafringe.com starting August 1.
Heather Jarvie, director and producer (and 2015 Victoria Fringe Festival Guest Producer), fell in love with this script 3 years ago after she was asked to direct a staged reading of it as part of Intrepid Theatre's OutStages festival. Since then, she and designer, producer, and co-founder of hapax theatre, Chad Laidlaw, have been in talks with Monaghan to find the right opportunity to present Chrysalis.
"What first made me love Liam's heart-wrenching script is the language. Hisbackground in literature allowed him to use vernacular that actors don't often have the privilege of using on stage. I find many playwrights shy away from using flowery and, at times, heady language in fear of ostracizing or creating barriers for their audience, but I have no fear of that here. The allusions and references to historical literature remind me of all my favourite things about a good book, a great work of art, and my most treasured plays," says Jarvie.
Laidlaw was thrilled when hapax theatre's name was drawn for a spot in the Fringe. "Heather [Jarvie] and I both have a history with the Victoria Fringe Festival behind the scenes and have been applying to present in the Fringe for the last few years but always ended up so far down the waitlist. When we were drawn this year it was no question, we had to present The Boy in the Chrysalis . The piece touches on LGBTQ representation, bullying, and racism, but it's not just a laundry-list of relevant issues; Liam flawlessly weaves these ideas together with the wistfulness of wishing that you had been born in Paris. There's such sincerity and honesty in his writing, and I think that's what Fringe audiences will connect with."
The Boy in the Chrysalis features local actor, Canadian College of Performing Arts grad Vaughn Naylor.
Who will your show appeal to?
people into queer/LGBTQ2 theatre
literature lovers
people who love Paris
teachers by day/drag queens by night
bullying/racism activists
fans of Edith Piaf
anyone who's ever dreamed of being Diana Vreeland
What would you say to entice a potential audience member to come?
It's only 35 minutes. What have you got to lose?! (That's the short pitch. The longer one being…)
If you've ever looked out your bedroom window and dreamed of being somewhere else, this show is for you. If you've ever been told you shouldn't do something that brings you joy, this show is for you. If you've ever been broken by bullying, racism, or had to put someone back together after they've been broken, this show is for you. And ultimately, if you're a person with a heart who enjoys beautiful storytelling, this show is for you.
What do you hope to inspire in your audience?
Hope, actually. Hope that they can get through, hope that they can see the good in all the bad, hope that they can find themselves, hope that they can accept themselves and others. Hope.
The Boy in the Chrysalis by Liam Monaghan, directed by Heather Jarvie
produced by hapax theatre (Victoria BC)
Venue 5, Langham Court Theatre, 805 Langham Court
Show Run Time: 40 minutes
SHOW TIMES+DATES:
Friday Aug 24 – 5:15pm
Saturday Aug 25 – 7:30pm
Sunday Aug 26 – 3:00pm
Monday Aug 27 – 7:00pm
Saturday Sep 1 – 8:30pm
Sunday Sep 2 – 4:30pm