The Old Lady's Guide to Survival at the Victoria Fringe Festival 2016. Interview with director Zelda Dean.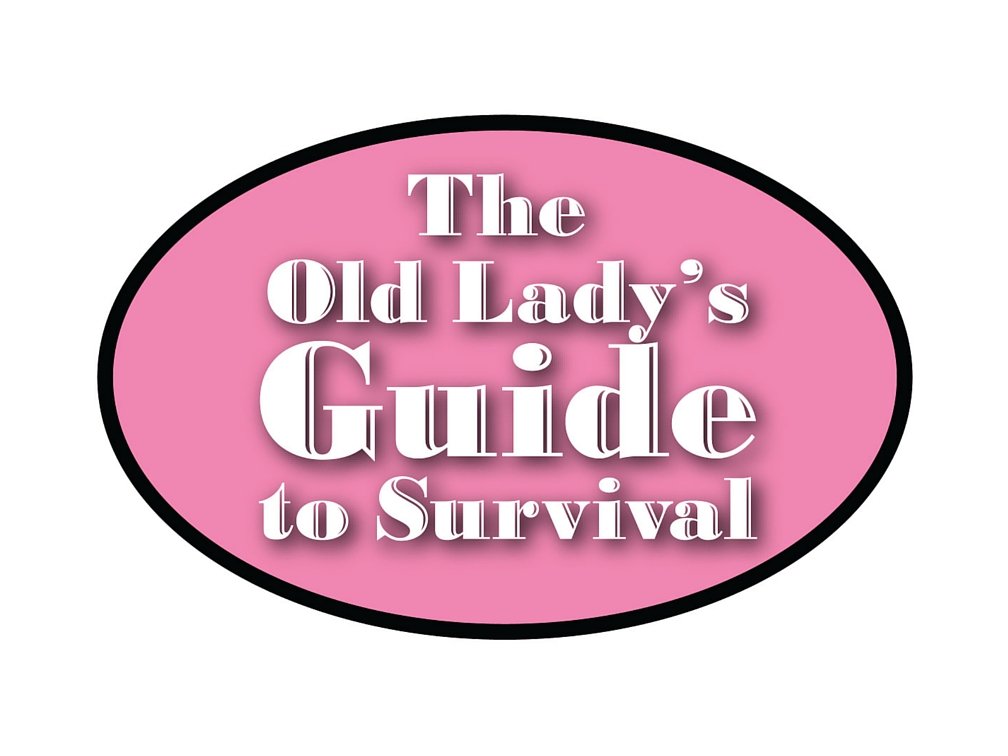 How long have you been producing work on the Fringe circuit?  As an artist/company?

This is the second year for Bema Productions to be a part of the Victoria Fringe Festival.  We had so much fun last year playing to almost full houses with The Best Meal You Ever Ate and we are expecting an equal success this year. I personally was in the very first Victoria Fringe Festival, coming out from Calgary with the playwright, Caroline Russell King and my techie husband sweet Bill.  The show was Alice Through the Past Lives based on Caroline's own hypnotic regression sessions.  Our first grandchild had just been born in Victoria which added to the incentive to make the journey and it was definitely worth it on both fronts.
 Is your show a new work, or has it been performed elsewhere?
This Dramedy is not a new work and has been performed from the Actors Theatre of Louisville, the Pittsburgh Public Theater; the Lambs Club Theater in New York to the Lyric Theatre in Belfast.
Can you speak to the creation process of this work, why you decided to program The Old Lady's Guide to Survival?
When I was choosing our 3rd season, I was looking for entertaining and engaging plays that would touch multi generations as well as having something important to say.  I also found myself with a wonderful pool of actresses "of a certain age" and wanted the opportunity to work with them as well as giving them wonderful words to say. This is Christine Upright's 4th play with Bema Productions.  She also worked for me in Calgary in many shows and continues to be such a delight to work with.  This is the first show for Wendy Magahay and I to work together and I am so impressed with her skill, dedication and passion for the arts.
Editor's note:  Audiences will also know Christine Upright for her work with Broad Theatrics on the on-going improvised serial Sin City.  Wendy Magahay has appeared at Langham Court Theatre (Humble Boy, Small Room at the Top of the Stairs, Rosencrantz and Guildenstern are Dead, Calendar Girls, Lady Windemere's Fan) and Theatre Inconnu (Lie of the Mind).
 Who will your show appeal to?  If it's an "all ages show" what is the age range you think it is most appropriate for?
I think our play will appeal to anyone who has a mother, grandmother, older auntie or sister and who wants to enjoy the adventure of two very different women cope with two very different kinds of diminished capacity only to discover that another capacity – their capacity to love – has been greatly enhanced.  I think it is best for 18+ although there is nothing to offend younger audiences.
What would you say to entice a potential audience member to come?
I would entice people to come by inviting them to see what happens when you toss together two desperate characters with clashing personalities and watch them build a friendship.
What do you hope to inspire in your audience?
I hope to inspire laughter, compassion and renewed understanding.
Is there anything I've missed asking you, or that you would like to comment on? 
Although The Old Lady's Guide to Survival was written in two acts, I combined them into one as we can get away with a slightly longer production as we are a "special venue" with no-one else waiting to set up.
A heartwarming and humorous play by a Pulitzer Award-winning playwright. Two very different women, Netty and Shprintzy, cope with two very different kinds of diminished capacity only to discover that another capacity – their capacity to love – has been greatly enhanced. An entertaining and engaging play that will touch all generations.
The Old Lady's Guide to Survival by Mayo Simon
Bema Productions, Victoria BC
Location: Congregation Emanu-El (Fringe Site A) 1461 Blanshard Street,
Phone: (250) 383-2663
Advance price: Regular $11/ St & Sr $9 + s/c*
Door price: Regular $11/ St & Sr $9
Duration: 75 mins
Rating: 18+ Adult content
Genre: Dramedy
Thu Aug 25 – 7:00pm
Sun Aug 28 – 2:00pm
Tue Aug 30 – 7:00pm
Wed Aug 31 – 7:00pm
Thu Sep 1 – 7:00pm
Sun Sep 4– 2:00pm