The summer of 2012 will see not one, not two, but THREE Shakespeare companies develop shows for your viewing pleasure. Joining the veteran Greater Victoria Shakespeare Society, will be Keep It Simple Productions, now in their sophmore year, and for the first time, Victoria's Shakespeare by the Sea.  Whether you are a fan of the histories, tragedies, or comedies – there is an offering for you.  You can stretch out on a blanket outdoors, chose to remain cozy in a large theatre, or enjoy the intimacy of a 60-seat sea-side tent.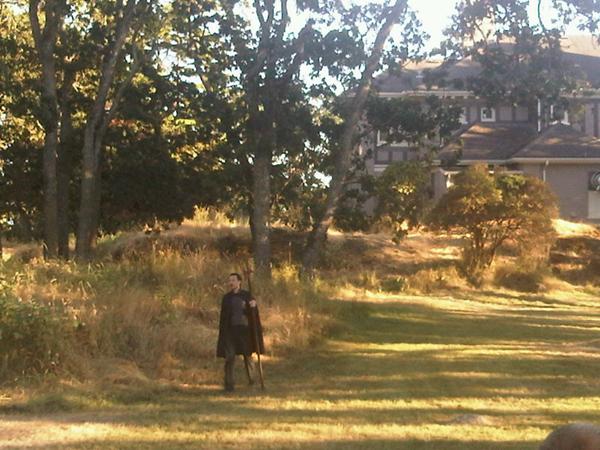 Greater Victoria Shakespeare Society
Founded in 2003, and performing outdoors on the Lansdowne campus of Camosun College, the 2012 season includes As You Like It, directed by Barbara Pogemiller, and Much Ado About Nothing, directed by Ian Case.
July 16th to August 18th shows at7:30pm
Mon/Wed/Fri As You Like It
Tues/Thurs/Sat Much Ado About Nothing
Advance tickets are available at Ticket Rocket, on-line @ www.ticketrocket.org or by phone  250-590-6291. Service charges apply.
On-Site Box Office takes only cash and personal cheques
Adults $22 for a single ticket. $32 for both shows.
Seniors & Students $16 for a single ticket $26 for both shows
Children 12 & under are always FREE! (Maximum 4 per guardian)
Special $10 early bird tickets are available starting May 16th at the Papery (669 Fort Street) and Shepherd Books (826 Fort Street).
If you're at Royal Roads for the Mother's Day Paint-In, you can get them there too!
Parking is $2.75 – the box office will have ample change should you require it.
Blankets and chairs are provided, but many patrons bring their own. Remember to dress warmly, in layers, as our summer evenings can be cool if you are sitting outside.
To read more about my last summer's impressions http://janislacouvee.com/shakespeare-in-the-summer-victoria-bc/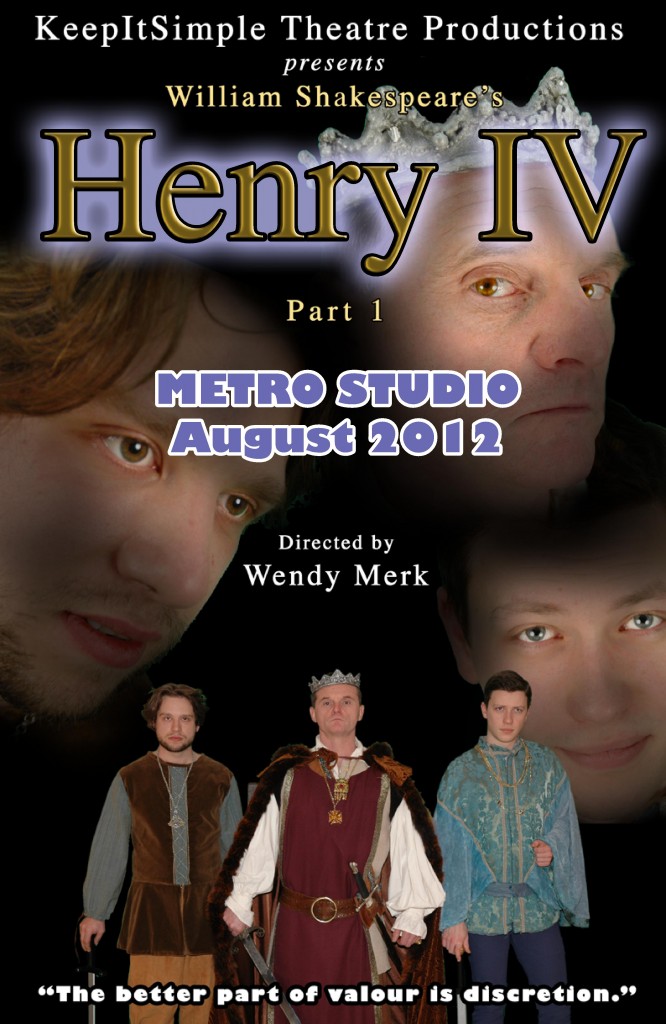 David Christopher and team are mounting two of Shakespeare's "histories" this summer, Henry IV at the Metro Studio in August and a reprise of the production of Henry V at the Victoria Fringe Festival (it was staged at UVic last summer).
They had noted it is mostly Shakespeare's comedies and tragedies that are produced locally, and believe there is an audience for the histories.
"What's new about our company is that we're trying to do nothing new or innovative", says Christopher. "Shakespeare is spectacular without spectacle and fantastic without innovation. We want to do it well – to stage professional level history plays, other classics from the western canon, and Canadian adaptations. We hope to appeal to both an academic and entertainment audience. "
Henry IV
Daily (except Monday) August 10th – 18th at the Metro Studio.
Tickets online, in person or by phone at Ticket Rocket.  250 590 6291. Prices to be announced.
Henry V
Show times and location to be announced. The Victoria Fringe Festival runs August 23rd – September 2nd. Schedule information will be available in late July/early August.
Fringe Ticket pricing will be in place for this show.

Victoria's Shakespeare by the Sea
Robert JJ Light has a vision – a professional summer Shakespeare theatre festival.  He's currently auditioning cast members and will mount A Midsummer Night's Dream in Holland Point Park from August 12th to September 2nd.
Shows run Tuesday through Sunday with matinees Saturday and Sunday. Tickets range from $19-$29.  The show will be situated in a 60 seat tent with commanding views of Juan de Fuca Strait and theOlympic Mountains. Mr Light hopes to appeal to summer tourist traffic and locals alike.
A website and social media accounts will be up shortly.
Auditions:
Sunday May 13th 7pm
James BayNew Horizons,234 Menzies Street
Cold-read audition. Bring a prepared piece if you have one.  You can contact Robert Light via email.