What a welcome! We were  greeted in the CiderHouse at Merridale Estate Cidery by name, even though we'd never met Maria before.  She led us down the path to our home for the night – one of two yurts.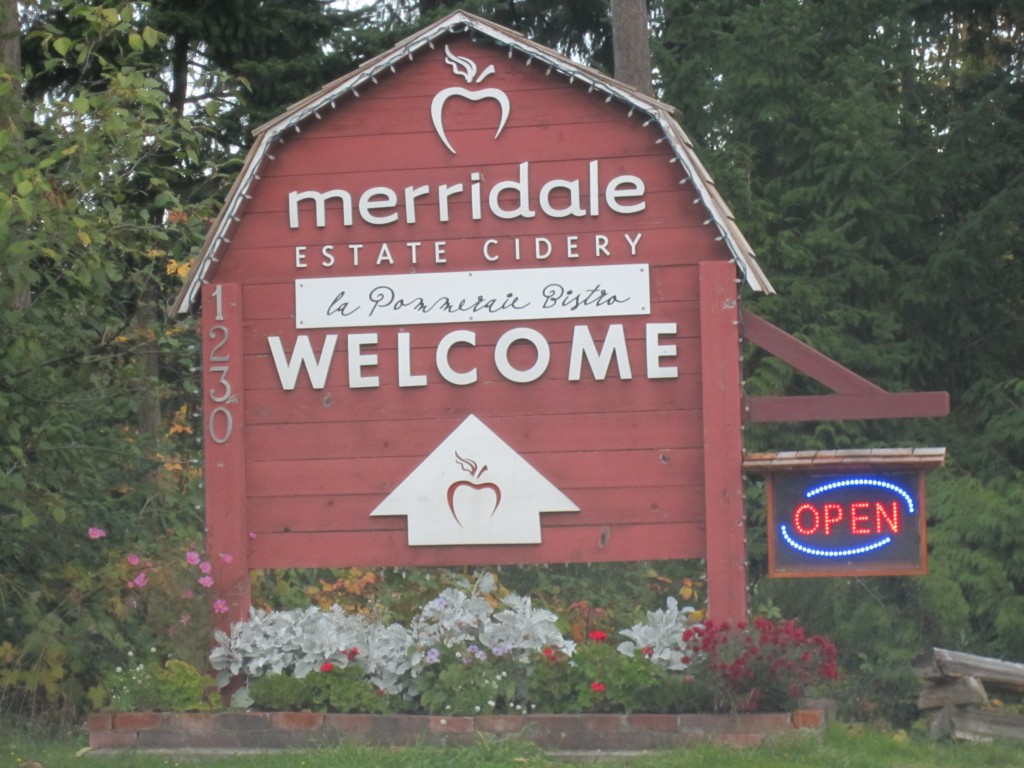 On a previous visit to the Cowichan Valley, for Gourmet Gala, we'd been very impressed by the offerings from the cidery – flavourful artichoke dip, crusty breads baked in their own wood-fired brick oven, cider samples, and a taste of the new vodka.
Janet Docherty, co-owner with Rick Pipes , followed up on this initial meeting with an invitation to experience a Field to Table dinner.  It was the perfect reason to plan a mini get-away; we inquired about bed and breakfast establishments in the neighbourhood.  Due to some scheduling changes, our planned B&B was not available. Janet generously offered to accommodate us in one of their yurts, normally reserved for spa treatments and honeymoon suites.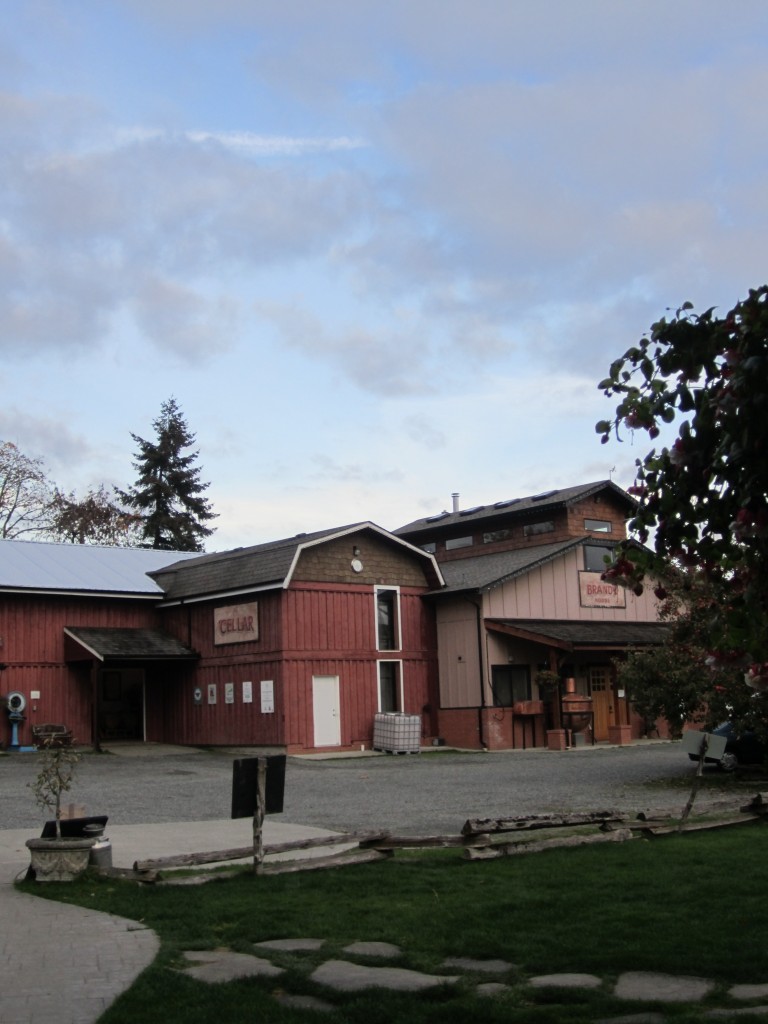 Founded in 1990, Merridale Estate Cidery is the oldest estate cidery in British Columbia. Janet and Rick purchased the property in 2000, and have steadily made improvements, adding a new Cider House for tastings in 2003, and then a Bistro – La Pommeraie, as well as the Farmhouse Store and Deli.  They started to cater weddings (there were 26 at Merridale this past season), and offer spa treatments too.
I had visited Merridale before, once for a cider tasting as part of a Cowichan Valley wine tour, and just this past summer for lunch and a long stroll about the property.  Did you know there were fairies?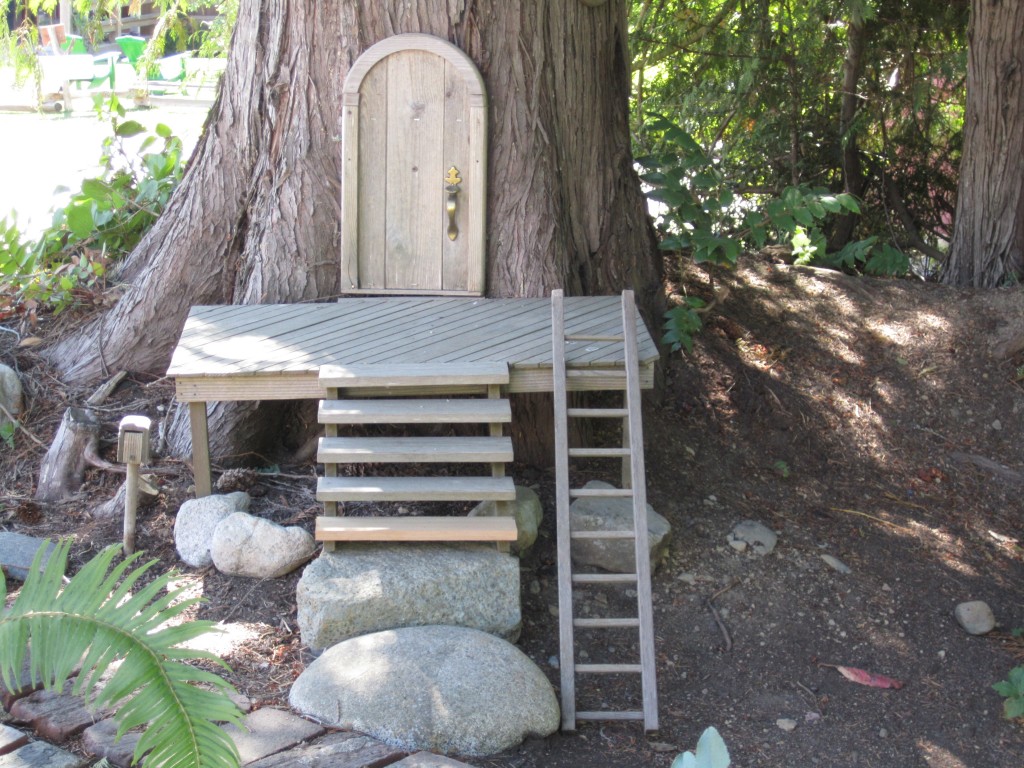 Field to Table dinners are presented on Saturday nights, October through December 17th.  They feature three courses of lovingly prepared, regionally sourced food, with the added benefit of wine and beer pairings from local producers.  Last Saturday November 5th, Matt Phillips of Phillips Brewery was the featured guest.
The main dining area at La Pommeraie Bistro seats an intimate 35-40.  A large stone fireplace adds a very warm note, and music volumes allow for animated conversations with dinner mates.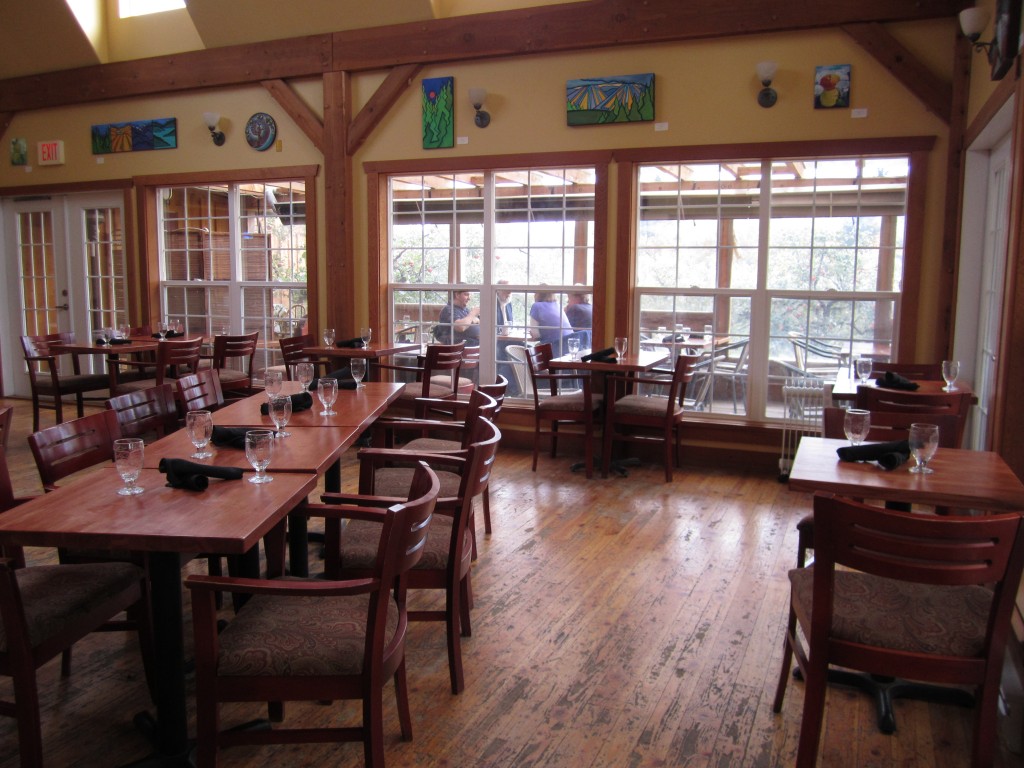 We started the evening with two samples – one of Phillips Blue Buck, and the other of the Somerset Sparkling Cider.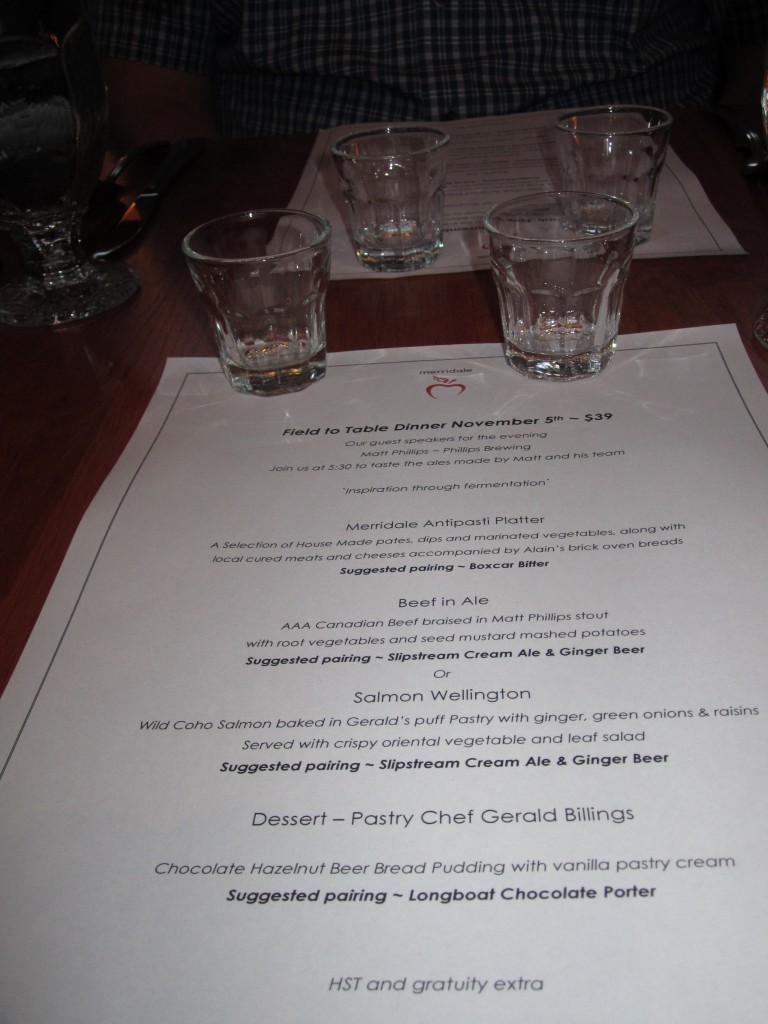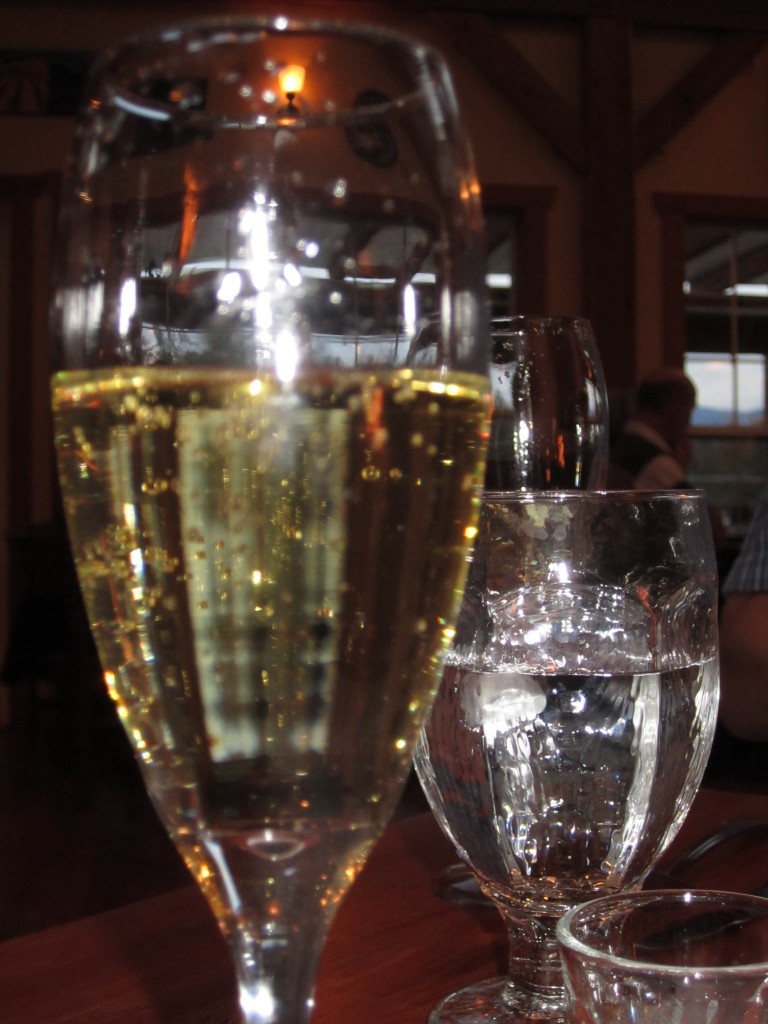 Then came the Antipasto platter (in and of itself enough for a complete dinner): Little Qualicum Cheeseworks Raclette cheese, smoked salmon nuggets, house-made duck pâté and hummus, Chemainus Sausage Kitchen salami and crisp slices of baguette. The beer pairing was Phillips Boxcar Bitter.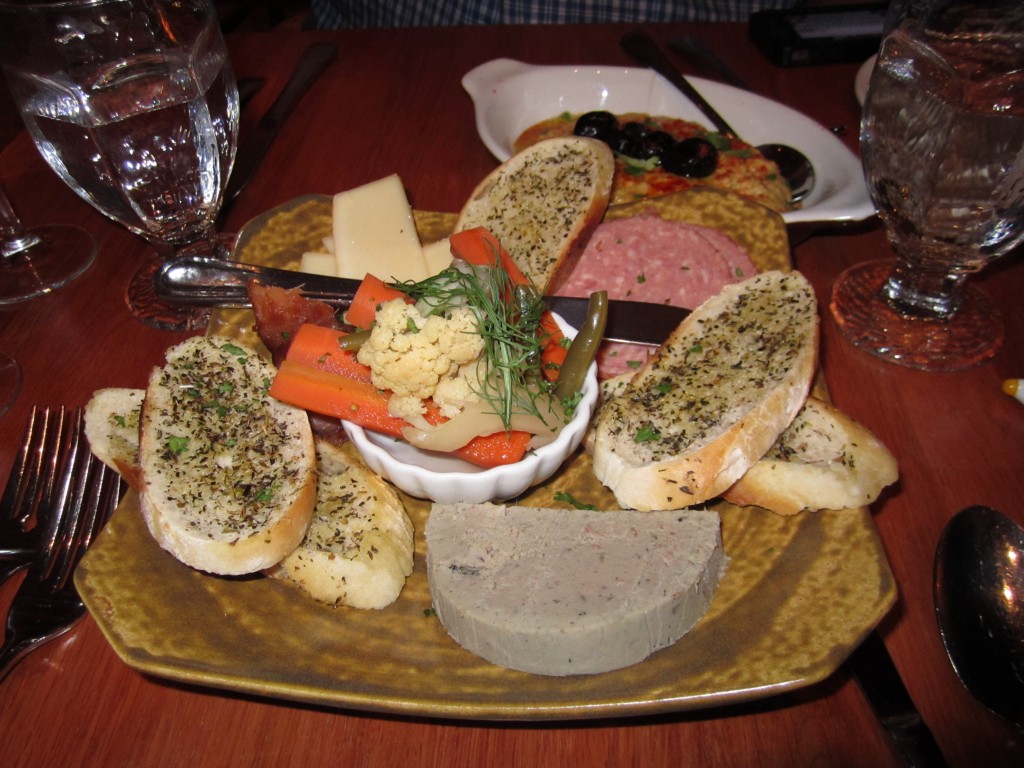 Our mains included: Ale Braised Beef and Salmon Wellington paired with Phillips Ginger Beer. This, for us, was the surprise of the evening. Matt Phillips has been making Ginger Beer for a few years now. It's unlike anything we've previously tasted, very heavy on the ginger with a surprising amount of warmth in the undernotes. It complemented the heartiness of the braised beef, and perfectly highlighted the dressing on the slaw that accompanied the salmon.
With more ginger than Gilligan can handle, some might be surprised at the instant blast of flavour and aroma from this true ginger beer, but that doesn't take away from its sheer quaffability. PhillipsBeer.com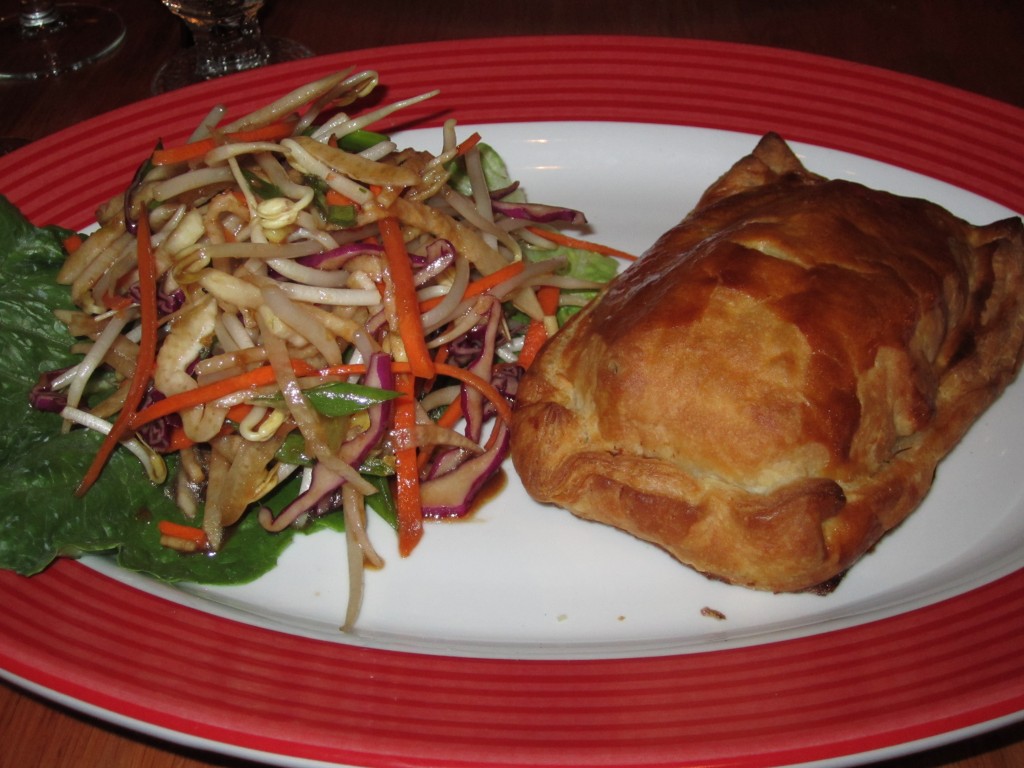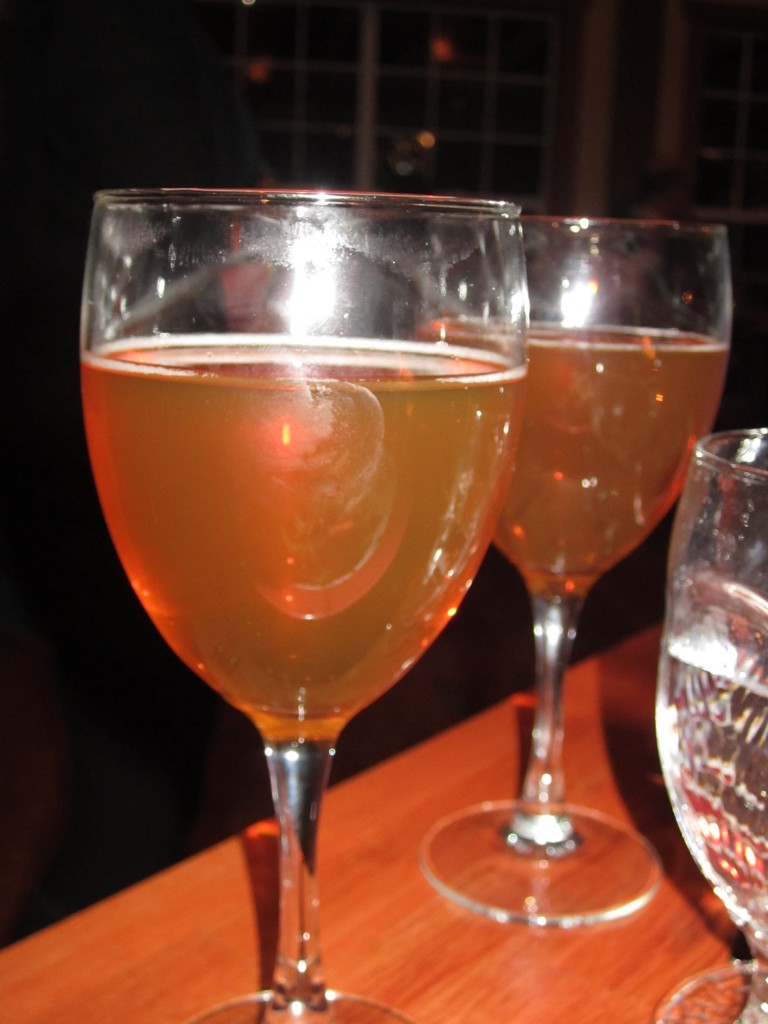 For chocolaholics, the dessert was sheer bliss – warm chocolate hazelnut beer bread pudding paired with Phillips Chocolate Porter.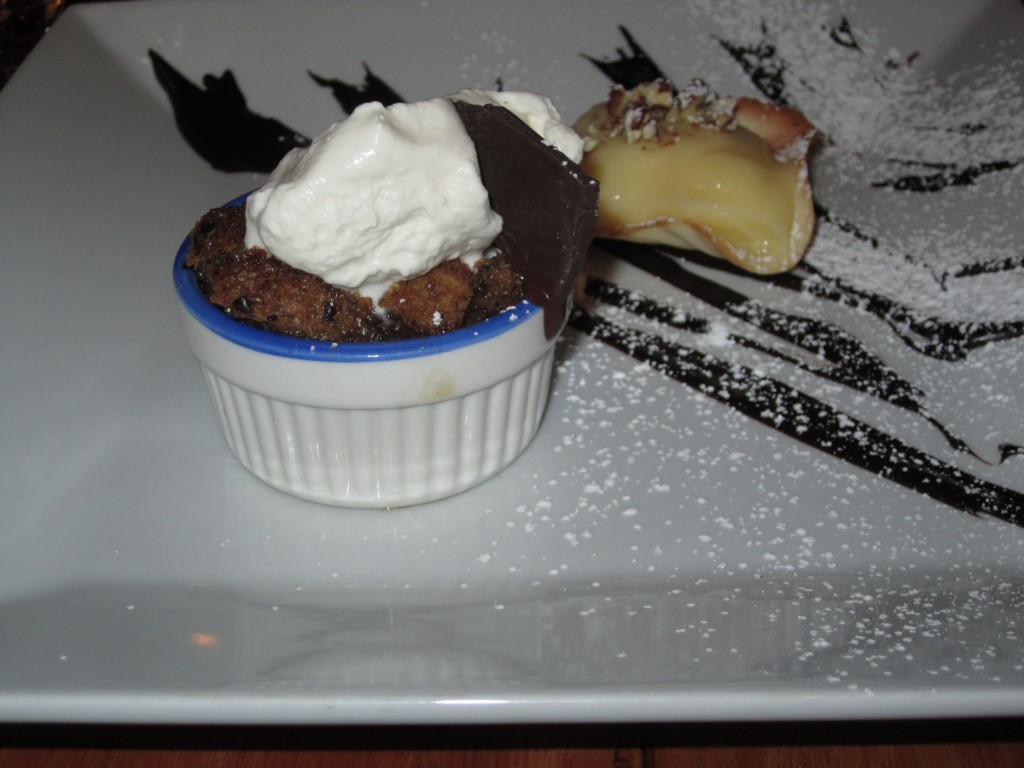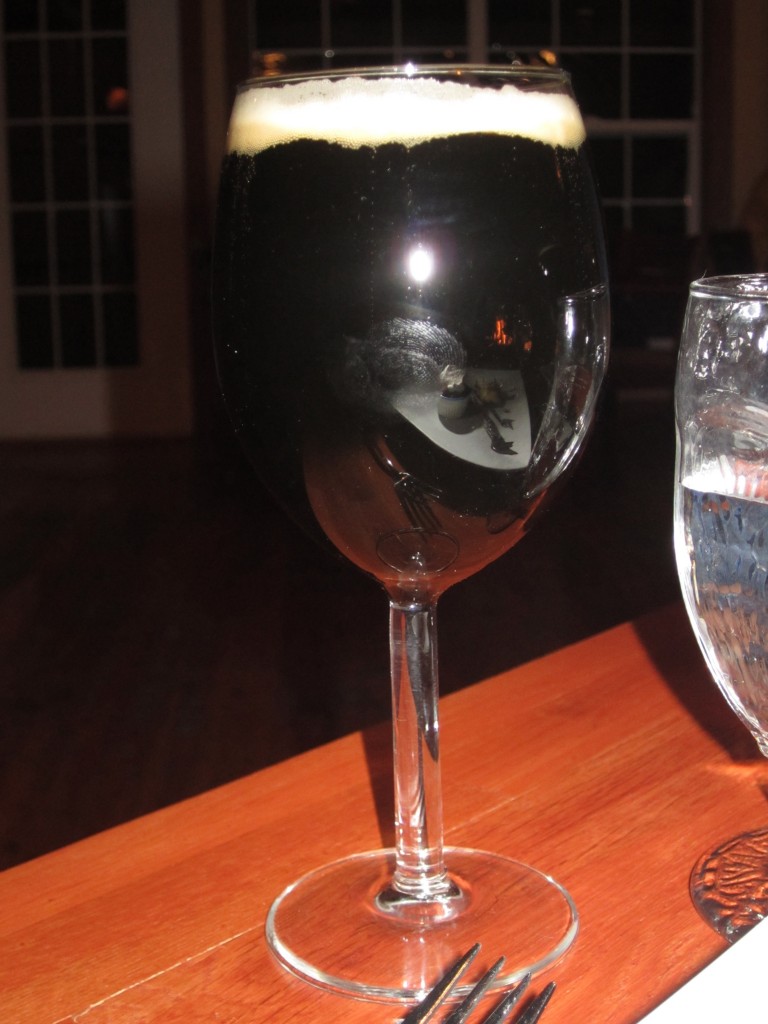 Thoroughly satisfied, full of wonderful food and happy for the many conversations, we retired for the evening.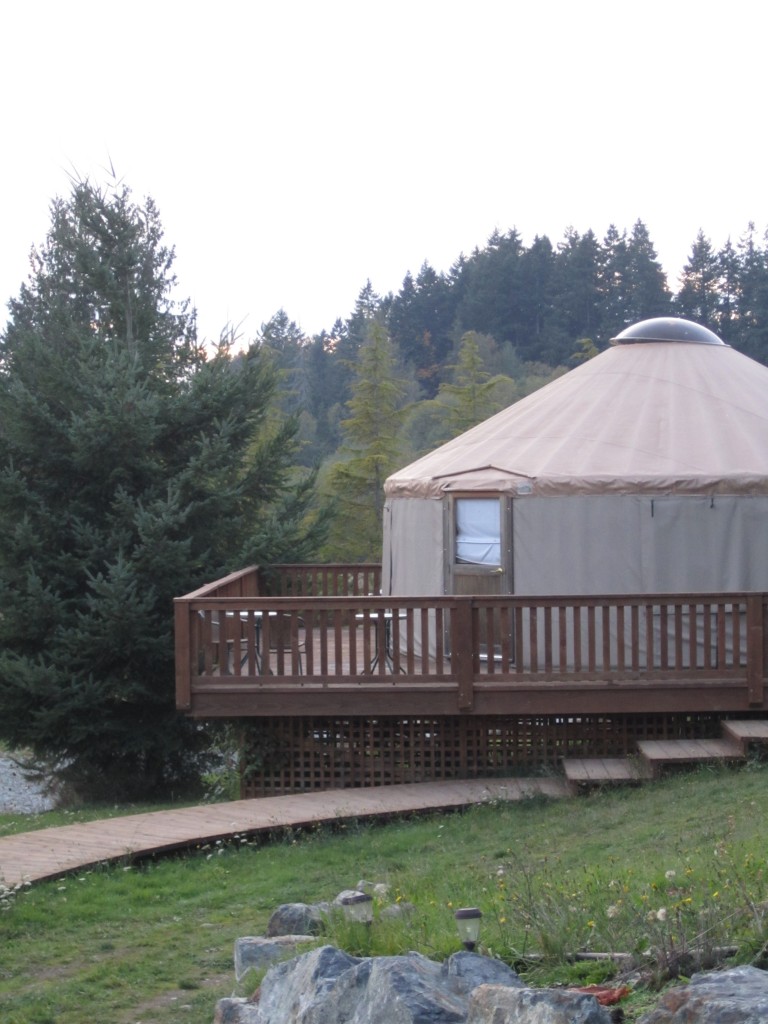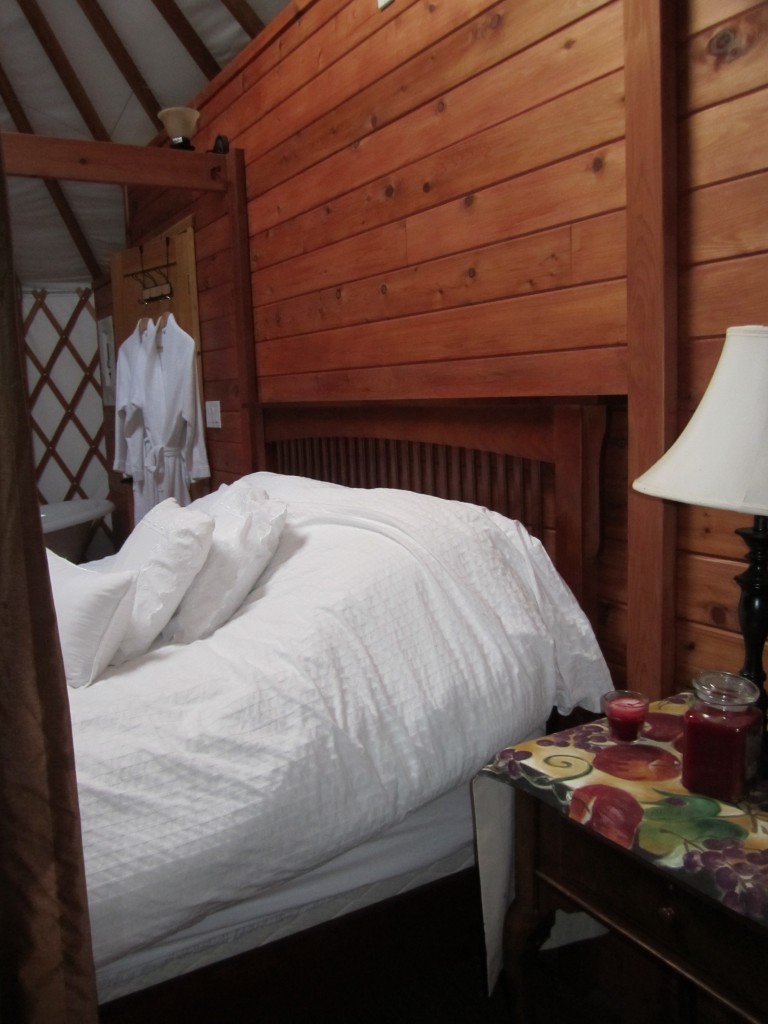 Awaking to an orchard painted with frost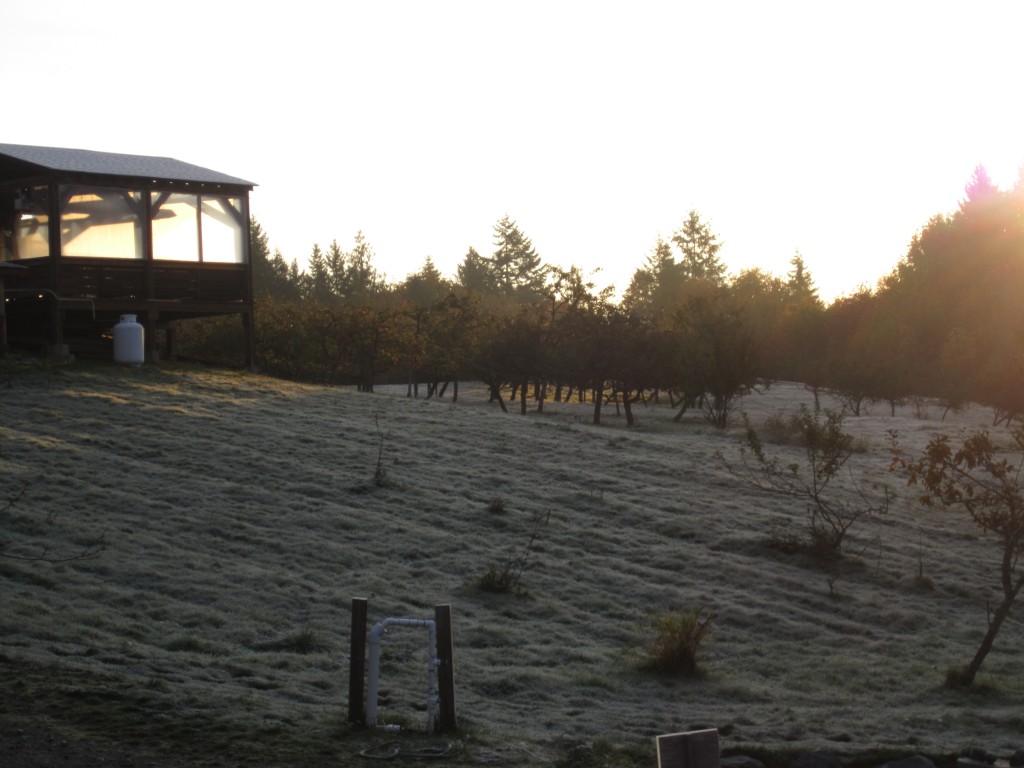 and a bountiful basket of fresh-baked goodies for breakfast.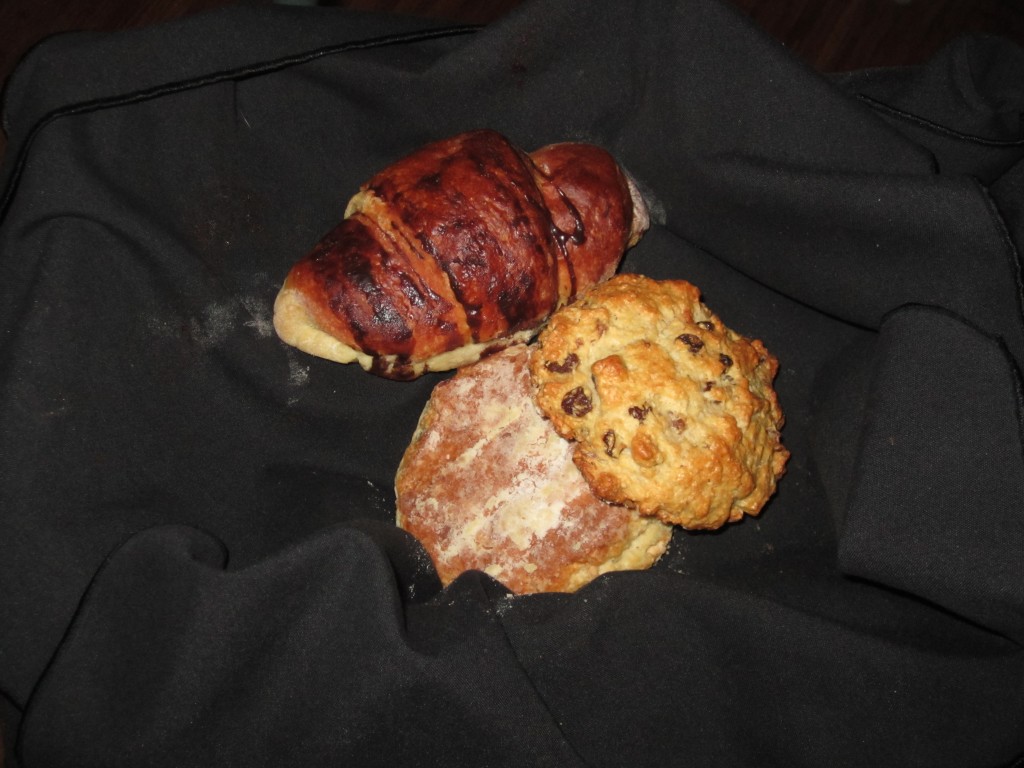 After a few purchases from the deli, and many thanks to our wonderful hosts, we departed feeling very rested. What a difference a day makes!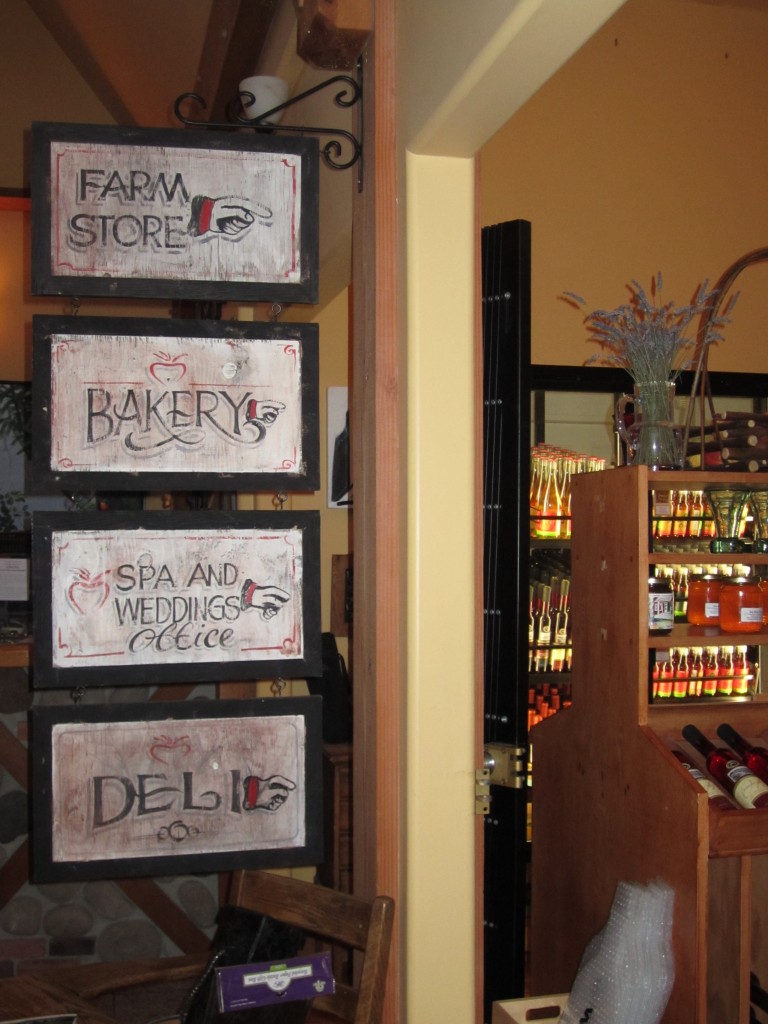 Field to Table Dinners are offered at Merridale Estate Cidery on Saturday evenings until December 17th 2011.
November 12th Silverside Winery
November 19th Averill Creek Winery
November 26th Venturi Schultz
December 3rdDecember 10th Janice Mansfield of Real Food Made Easy, creating cocktails with Merridale vodka
December 17th
Dinners: $39 – $49 plus HST and gratuity. Wine and beer pairings : $16-$35.
Although originally intended for spa treatments and honeymoon stays, it is now possible to book the yurt for an overnight stay.  (it will be closed soon for the winter). For more information contact Merridale directly at 1-800-998-9908.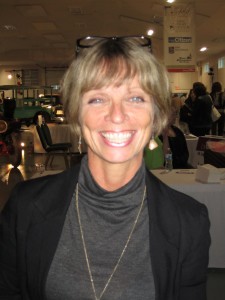 Disclaimer: We were invited as guests of  Merridale Estate Cidery to experience the Field to Table dinner, and were hosted in the yurt.  I was not paid to write a review nor was I required to do so. As always, all views are mine, and I retain editorial control over all the content published on this blog.