In 1992 Cyril Simard, an architect and ethnologist from Québec, had an idea to promote and protect traditional artisanal methods and crafts.  Thus was born the Economusée / Econumuseum® concept, a network of 65 enterprises in Québec, Atlantic Canada,Northern Europe, and now,British Columbia, with the opening of the Économusée / Économusuem® at Merridale Estate Cidery.
An ECONOMUSÉE® is a craft or agri-foods business whose products are the fruit of an authentic technique or know-how. The business showcases artisans and craft trades by offering an area for interpreting its production and by opening its doors to the public. ECONOMUSÉES®, which are self-financed through the sale of their products, make an innovative contribution to the cultural tourism sector.                                    http://www.economusees.com/whatisaneconomuseum.cfm
For over three years, Pascale Knoglinger, project manager with La Société de Développement Économique de la Colombie-Brittanique (SDECB), worked tirelessly to identify businesses that would meet the stringent Économusée® criteria and guide them through the certification process.
In 2009, a small delegation of  Société de développement économique de la Colombie-Britannique (SDECB) employees ventured on Quebec's country roads in search of a better understanding of the ÉCONOMUSÉE® model. Artisans opened their doors to us and told their stories in a way that was both unique and compelling. We wondered: could we establish ÉCONOMUSÉES® inBritish Columbia? The answer, as time would prove, was yes. We are proud to introduce the ÉCONOMUSÉE® model to British Columbians.                                               http://economusee.tourisme-cb.com/apropos.html
Merridale Estate Cidery and Hazelwood Herb Farm in the Cowichan Regional Distric were selected as the first workshops in BC "because of the unparalleled quality of their craft, their unique know-how and their passion."
On May 18th I had the pleasure of attending the official inauguration of the Cider Économusée® at Merridale. Guests included John Les, MLA and Parliamentary Secretary to the Premier, and Phil Kent, Mayor of the City ofDuncanand Chair of Island Coastal Economic Trust.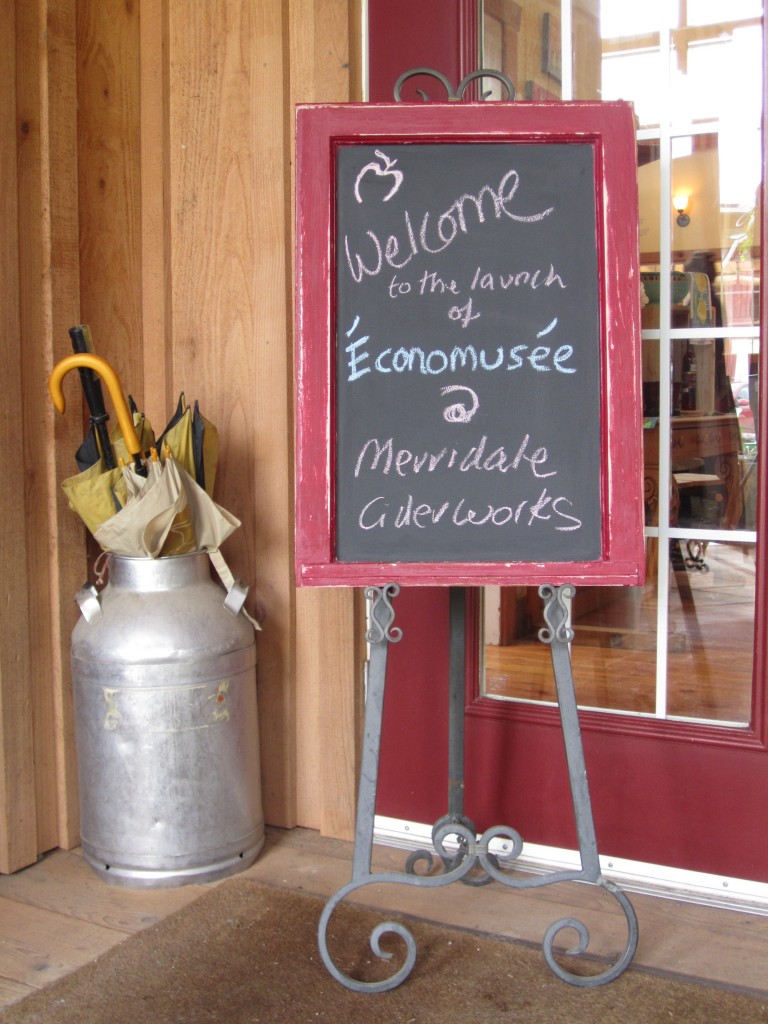 George Taylor Me'las of the Kwakwaka'wakw Nation, Artistic Director of the Le-la-la Dance Company, and director with the Aboriginal Tourism Association of BC honoured the assembly with a traditional welcome and blessing ceremony.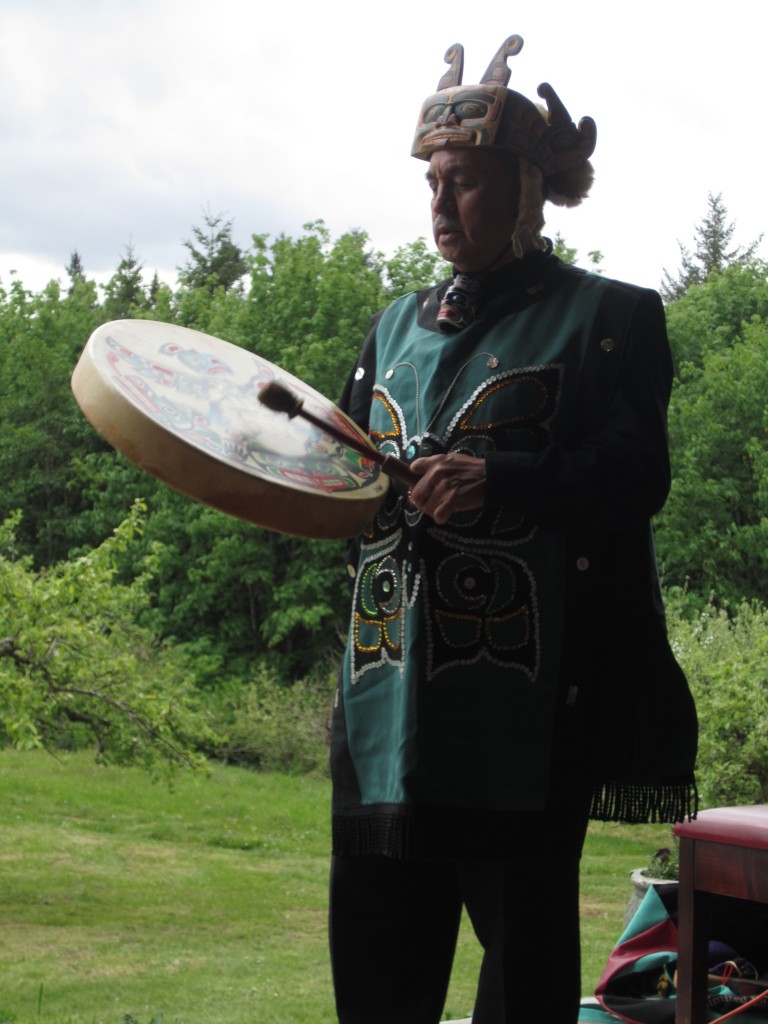 Merridale Estate Cidery, established in 1990, is the oldest estate cidery in BC. Current owners Janet Docherty and Rick Pipes purchased the property, a verdant 13 acres in the Cowichan Valley (Cobble Hill), in 2000 and have made steady improvements since, adding a new Cider House for tastings in 2003, and then a Bistro – La Pommeraie, as well as the Farmhouse Store and Deli.  They started to cater weddings (there were 26 at Merridale during the 2011 season), and offer spa treatments too.
I've visited the property several times and been greatly impressed by the attention to detail exhibited and the genuine desire to educate visitors about the various aspects of traditional cider-making.
It's a delightful walk through the cider orchard, with ample signage provided for both adults and children.  This signage is now bilingual, thanks to funds provided through the Économusée® pilot project.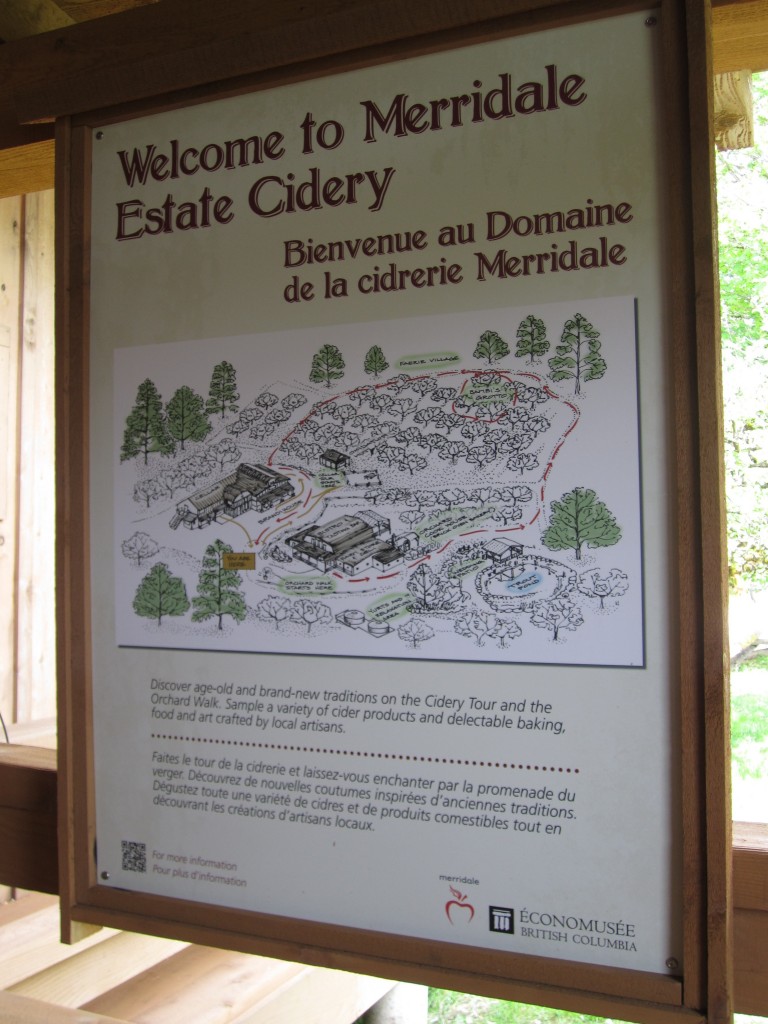 The interactive Cider ÉCONOMUSÉE® at Merridale Ciderworks provides an opportunity for tourists to see first-hand how cider is created and we are proud to  provide this experience in both official languages. French-speaking tourists will gain a better understanding of cider production, thanks to the new bilingual signs and information. (John Les, MLA)

The Island Coastal Economic Trust (ICET) is fully supportive of expanding the ÉCONOMUSÉE® network in BC because it greatly enhances the learning experience visitors get while observing 'on-site' the traditional production techniques used in the manufacture of regional traditional crafts and agrifood business. We are proud to be a funding partner of this innovative marketing approach as it supports ICET's vision of creating a more diversified and globally competitive regional economy by strengthening economic opportunities and partnerships.  (Phil Kent)
By establishing Économusée® in British Columbia, this pilot project helps to promote sustainable development, heritage preservation and cultural tourism – value-added tourism at its finest.
We live on a beautiful island surrounded by incredible natural beauty. Visitors come from around the world to experience what we often take for granted, right in our own backyard.
In 2012 I've personally committed to practicing more "100 Mile Tourism" and look forward to seeing the Économusée® concept expand on the island, and in British Columbia.
Congratulations Merridale on your designation!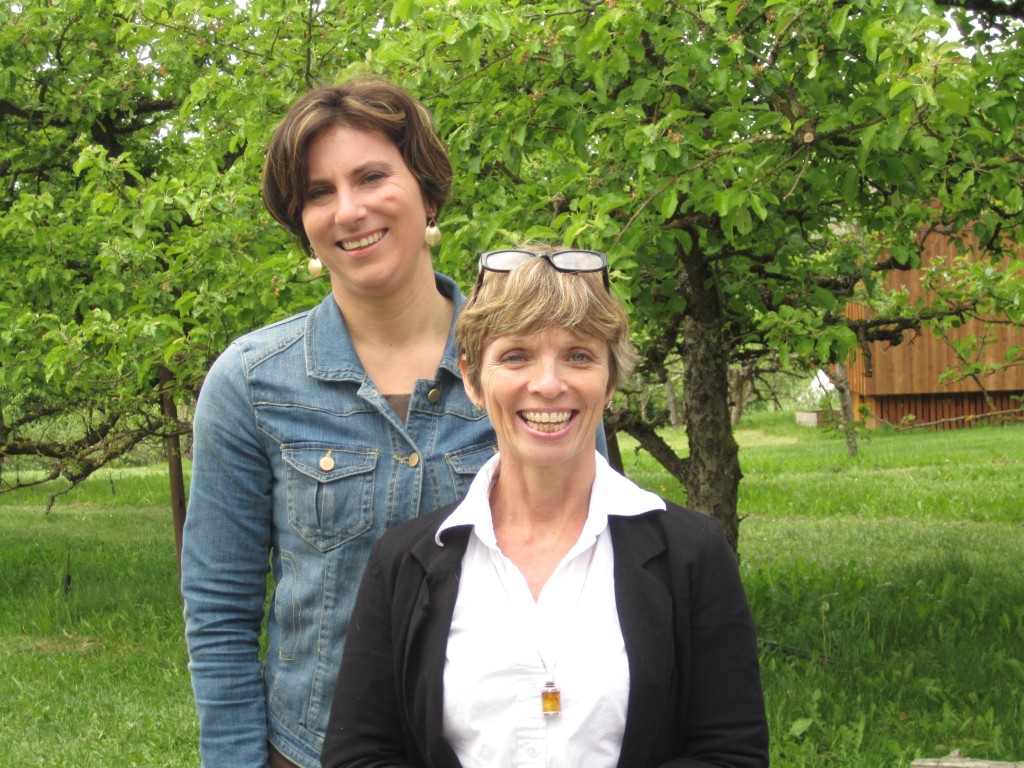 Pascale Knoglinger (SDECB) and Janet Docherty (Merridale)
The official inauguration at Hazelwood Herb Farm will take place mid-June.
BC Économusée partners include:
Government of Canada
Province of British Columbia
Province of Québec
Economusée Society Network
Heritage Tourism Alliance
Island Coastal Economic Trust
University of British Columbia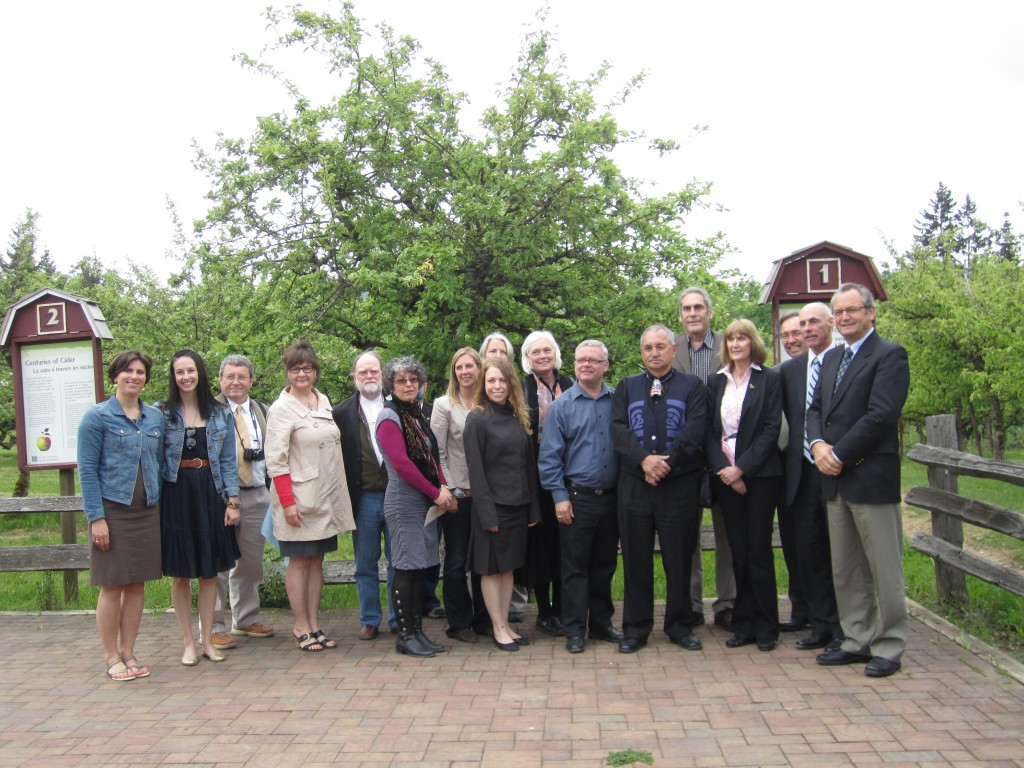 The many partners of the pilot project
[vsw id="zdxLrjWpy8Y" source="youtube" width="425″ height="344″ autoplay="no"]