Under the direction of master improviser Dave Morris, and with the participation of some of Victoria's finest improvisers, including at least one member of this year's Vic Slam Team, Paper Street Theatre Co tackles improvised theatre.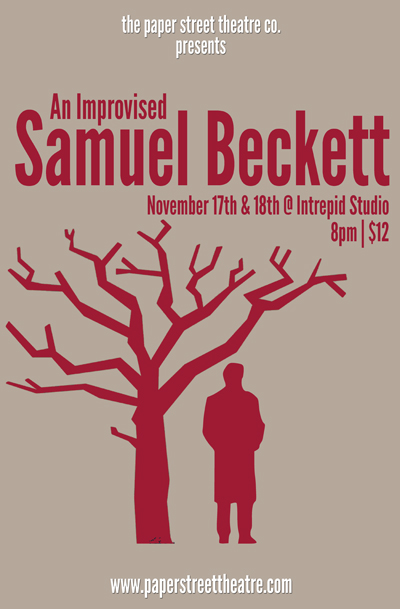 Improvisation comes with many associations – funny skits, short pieces, physical comedy, games and challenges.  Rarely would an audience anticipate two 40 minute plays, created "in the style of" to be entirely improvised. But – they are.
Morris and Missie Peters, equally well known Victoria performer and slam poet,  travelled in March 2011 to the Berlin Improv Festival where they studied the technique with Randy Dixon of Unexpected Productions. Returning home, they created An Improvised Tennessee Williams this past summer. The show carried delicious under currents of the characters in both A Glass Menagerie and Streetcar Named Desire.  Channeling their inner Tennessee Williams, the cast had one audience member convinced they'd developed a working outline before hand. Not so.  This is 100% improvised theatre, 100% of the time.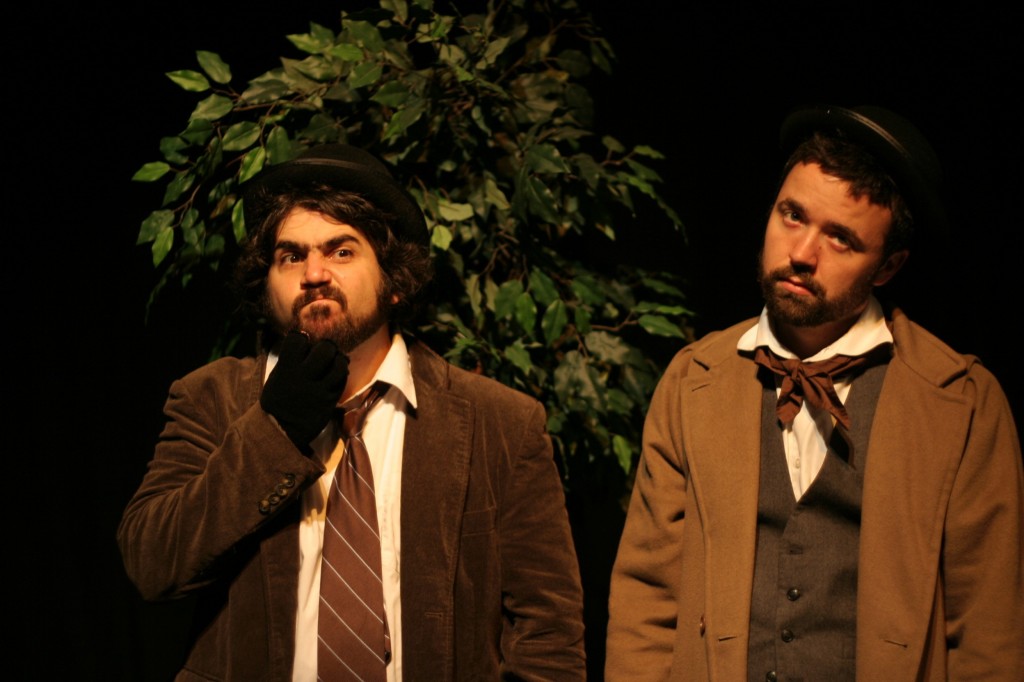 Dave Morris and Scott Thompson. Photo: Steven Ray Orr used with permission
The actors prepare by immersing themselves in the work of an author. November 17 and 18th they'll tackle one of the past century's greatest playwrights – Samuel Beckett, author of Waiting for Godot, Endgame and Krapp's Last Tape.  His plays touch on subjects of isolation, loneliness, poverty, failure, exile and loss.  The tone is often one of black comedy; Beckett's work belongs to The Theatre of the Absurd.
Samuel Beckett is sui generis…He has given a voice to the decrepit and maimed and inarticulate, men and women at the end of their tether, past pose or pretense, past claim of meaningful existence. He seems to say that only there and then, as metabolism lowers, amid God's paucity, not his plenty, can the core of the human condition be approached… Yet his musical cadences, his wrought and precise sentences, cannot help but stave off the void… Like salamanders we survive in his fire.  — Richard Ellman
What a challenge Paper Street Theatre Co has set for themselves! Don't miss the opportunity to experience Beckett – improvised.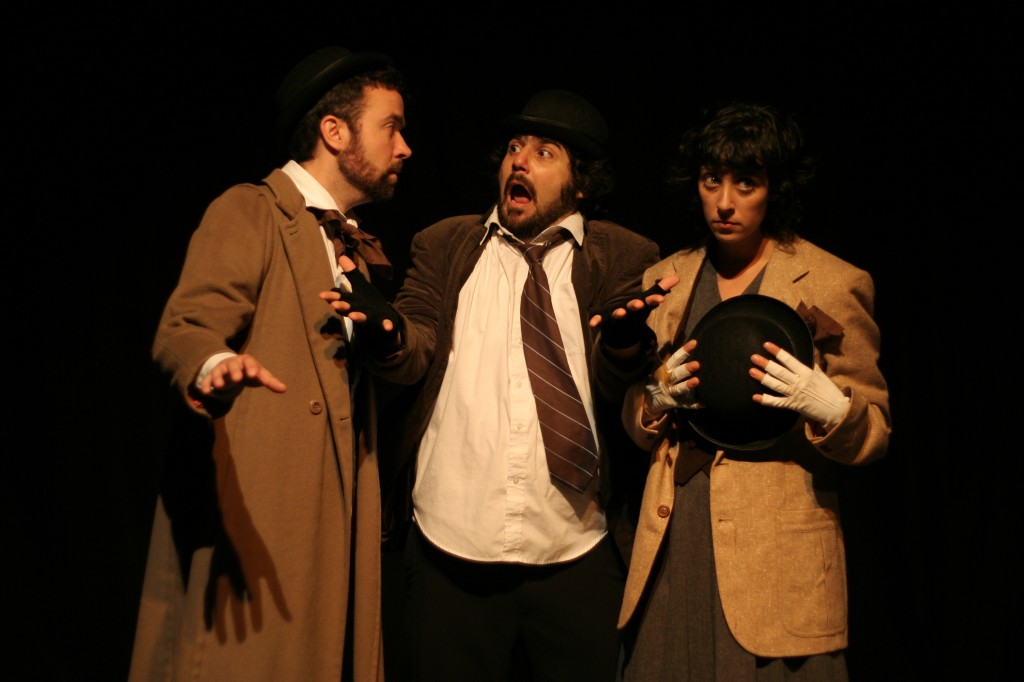 Scott Thompson, Dave Morris and Missie Peters. Photo: Steven Ray Orr used with permission
An Improvised Samuel Beckett
Thursday November 17th and Friday November 18th, 8pm
Intrepid Theatre Studio, 1609 Blanshard at Fisgard
Tickets: $12