Art Walks, Studio Tours and Sales for the Holiday Season 2014. Victoria BC.
I make a regular practice of visiting art galleries, shows and studios during the year, but some of my most cherished memories relate to art viewing during the holiday season.
The Victoria Gallery Walk celebrates its 17th year in 2014 and is one of my holiday traditions. More recently, small works shows have come into vogue and will be of interest to people who believe in shopping local for their gift-giving.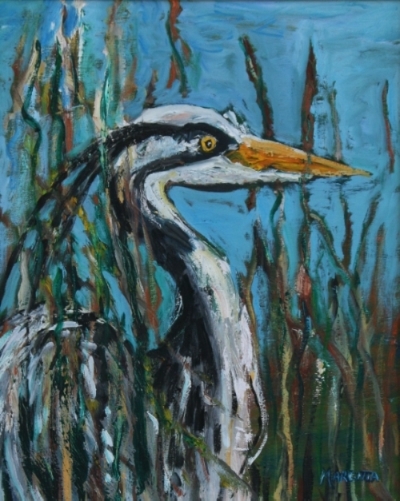 collection: Eclectic Gallery
Small Works – Big Impact at Eclectic Gallery
November/December  (opening November 6th)
Eclectic Galley has a wonderfully curated collection of art, jewellery, sculpture, prints and cards that is always intriguing. Ask to see what's stored away in the drawers too.
25+ artists exhibiting over 100 original works of art.

Many of the finest regional artists from Vancouver Island present a rich diversity of subjects and style, all affordably priced under $500.
This show is designed to provide smaller fine art pieces at price points appropriate for gifting.  We are looking for drawings, paintings, photography, fabric art, sculpture, glass art or pottery.  All pieces must be less than 18" in any dimension to be eligible for this show.  Each artist may submit up to 8 pieces.
Art Gallery of Greater Victoria
AGGV Winter Market
November 13-16th
Nov. 13, 2-9pm, Nov. 14 /15, 10am – 5pm, Nov. 16, noon-5 pm.
Admission is free.
Over 30 outstanding local artists and artisans and an array of jewelry, pottery, handmade Christmas decor, fibre art and more. In addition to the displays of art work, artisan demos and festive music are part of the festivities. Green your thumb at Cannor Nursery's winter foliage demonstration, watch local potter Cindy Gibson work, learn how Wanda Shum creates her unique murrini patterns from coloured fimo clay, let Wayne Anaka's beautiful wood inlay work with glass marbles take your breath away, observe the artists behind Cute Glass Beads as they transform coloured glass into glass creatures, and check out Jenny Mathews' process for creating three-dimensional cards and framed pictures.
Art Gallery of Greater Victoria, Art Rental
The 2014 Christmas Small Works Exhibition and Sale
November 14- December 31
The best work of more than 75 local artists. The walls of the historic Massey Gallery will be overflowing with stunning works, including a number of new and emerging artists. Prices for each of these original pieces are up to $200 with 50 per cent of the profit going to fund AGGV programming.
Stinking Fish Christmas Show 2014
November 15th and 16th 10 am – 4 pm
The Stinking Fish artists are located in Metchosin and East Sooke for the most part.

This year they are all in one place for the "JUST IN TIME FOR CHRISTMAS" show at West-Mont School in Metchosin. Full details are on the Events Page.
The Avenue Gallery, Celebrating Small X, Anything Goes!
2184 Oak Bay Avenue
November 22nd 10am ONE DAY SALE
Buy your Painting! Take your Painting!

Join us on November 22nd at 10:00 am sharp for the unveiling of over 120 miniature masterpieces. This year we've left it to our artists to come up with the details – expect the unexpected…and, as always, expect a lineup!

Sorry, no presales for this special exhibition.
17th Annual Victoria Downtown Gallery Walk
Thursday, November 27th 3:00 pm – 8 pm
Participating galleries: Winchester Modern, Alcheringa, West End, Madrona, Couch and Legacy.
Special exhibitions and seasonal refreshments.
The popular Gallery Walk offers participants a chance to view six spectacular art exhibitions, enjoy seasonal beverages and nibbles and enter to win a draw for artwork and books – all at no charge.

There are six prizes to be won, each valued at up to $300. Pick up a passport at any of the galleries, have your passport stamped at each gallery, and then submit the completed passport to any of the galleries by November 29. The prize-drawing will take place on November 29 and winners will be notified immediately.

WINCHESTER MODERN, 758 Humboldt Street, winchestergalleriesltd.com, 250-382-7750
John Hartman: Hong Kong and Shanghai showcases the artist's fascination with cities that are on the water, particularly those with complex working harbours. Hartman received national exposure with the exhibition and book Big North, which toured Canada from 1999 to 2002. In 2003, the artist's career took another significant turn when he began to paint aerial views of cities as living organisms. The resulting exhibition and book Cities toured nationally and internationally from 2007 to 2009. Hartman is widely represented in public and corporate collections from The British Museum to the McMichael Canadian Art Collection, from the Bank of Montreal to Imperial Oil.

ALCHERINGA GALLERY, 665 Fort Street, alcheringa-gallery.com, 250-383-8224
Alcheringa Gallery opens its special Christmas Exhibition the night of Gallery Walk. Under the Sea features repoussé wearable works in sterling silver by Kwakwaka'wakw artist Gus Cook. The exhibition will run until December 24th.

couch*, 1010 Broad Street, couchartgallery.com, 778-432-4777
couch* will feature a tantalizing variety of exciting new pieces by gallery artists including paintings and mixed media work by Michelle Miller, Krystyna Jervis, Jonathan Gleed and Blythe Scott, watercolours by Emerson Schreiner, sculpture by Heather Jansch, basketry by Joan Carrigan and ceramics by Sue Hara. Jazz musician Erik Abbink will be featured.

MADRONA GALLERY, 606 View Street, madronagallery.com, 250-380-4660
Deck the Walls is Madrona Gallery's 5th annual holiday group exhibition. This year, the show will feature new works by over 20 gallery artists including Nicholas Bott, Karel Doruyter, Meghan Hildebrand, Nancy Ruhl, Corrinne Wolcoski, Luke Ramsey, Morgana Wallace and many more. This diverse collection is centered on where each artist finds their joy in painting.  Also offered in this exhibition are a selection of Inuit carvings and drawings as well as important historical Canadian art.

UNIVERSITY OF VICTORA LEGACY ART GALLERY, 630 Yates Street, legacy.uvic.ca, 250-721-6562
Contemporary Coast Salish Art from the Salish Weave Collection features the work of Maynard Johnny Jr., lessLIE, John Marston, Susan Point and Dylan Thomas. The theme of perpetuation unifies the work of these five contemporary Coast Salish artists who live and work in this region. Salish Reflection: Coast Salish Art and Artists on Campus honours the Coast Salish artists who participated in the University of Victoria's Visiting Artist Program through the Department of Anthopology (2011-2013), and features the work of Maynard Johnny Jr., Adam Olsen, Joni Olsen, Sylvia Olsen, Chris Paul and May Sam.

WEST END GALLERY, 1203 Broad Street, westendgalleryltd.com, 250-388-0009
West End Gallery is proud to be celebrating its 20th Anniversary in Victoria with a special group show and accompanying calendar. Each gallery artist has been commissioned to produce one major painting to mark the occasion. Participating artists are: Steven Armstrong, Alain Bédard, Fraser Brinsmead, Claudette Castonguay, Rod Charlesworth, Richard Cole, Cameron Douglas, Ken Faulks, Greta Guzek, Patricia Johnston, Paul Jorgensen, Irene Klar, Jean-Gabriel Lambert, Raynald Leclerc, Danièle Lemieux, Annabelle Marquis, Elka Nowicka, Paul Paquette, Guy Roy, Michael Rozenvain, Peter Shostak, Robert Savignac, Claude A. Simard, Deborah Tilby, Linny D. Vine and Peter Wyse.
The 11th annual Oak Bay Gallery Walk
Thursday December 4th from 6-8pm
Oak Bay art galleries include Eclectic, The Avenue Gallery, Red Gallery, Winchester Gallery, the Oak Bay Gallery, and Side Street Studio.