In Victoria soft plastic recycling made it's debut in the early 1990s when a young entrepreneur saw a need and decided to fill it.  For years I paid him to come and pick up my plastic every few months.
Syntal Products opened a plant in the Keating Industrial Park area in 1995 and began to produce plastic lumber. People can recycle plastics there directly. In 2000 Pacific Mobile Depots set up their business, working in conjunction with local community groups, and offering drop-offs, on the weekends, in many areas of Victoria. They have since expanded to Vancouver.  The number and type of items they recycle has grown as well.
It takes a bit of organizing, and discipline, to recycle soft plastics, styrofoam, batteries and the like.  Often, they must be washed and dried, before being stored while awaiting a trip to the depot.
Personally, I like knowing that I produce a very limited amount of garbage (I also compost all organics).  Paying to recycle soft plastics and related materials is a small cost I am willing to pay to divert additional materials from the landfill.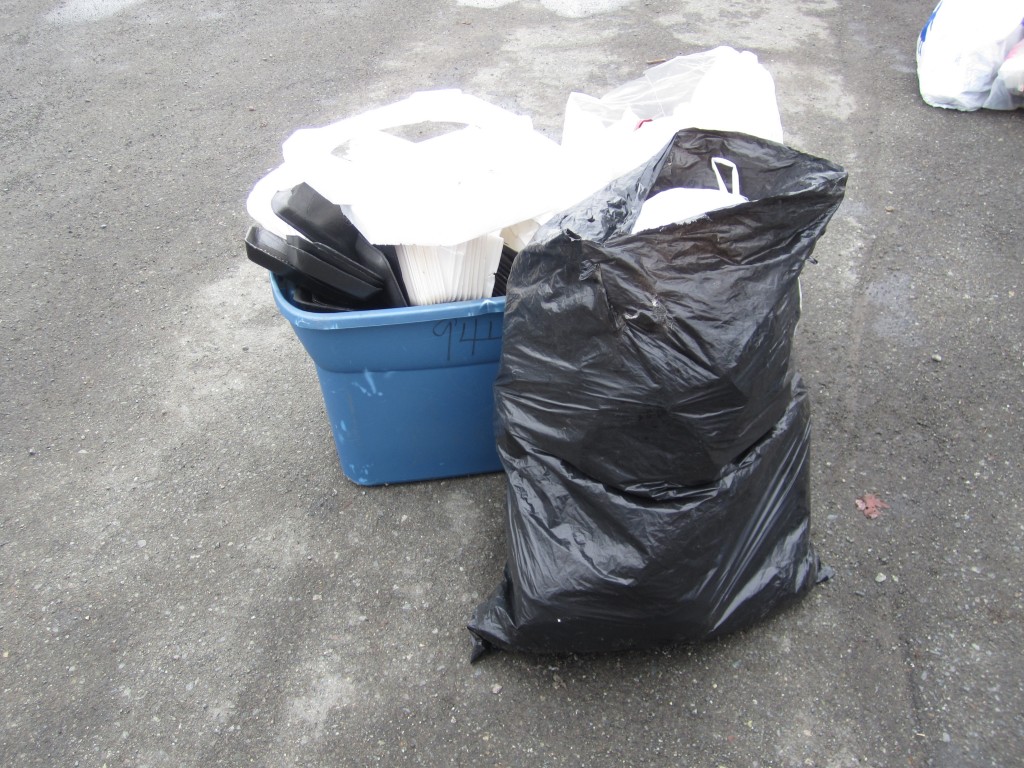 This is over six months of plastics bags, packaging, styrofoam, milk and juice cartons for our family of two.  It takes up minimal space in my storage area.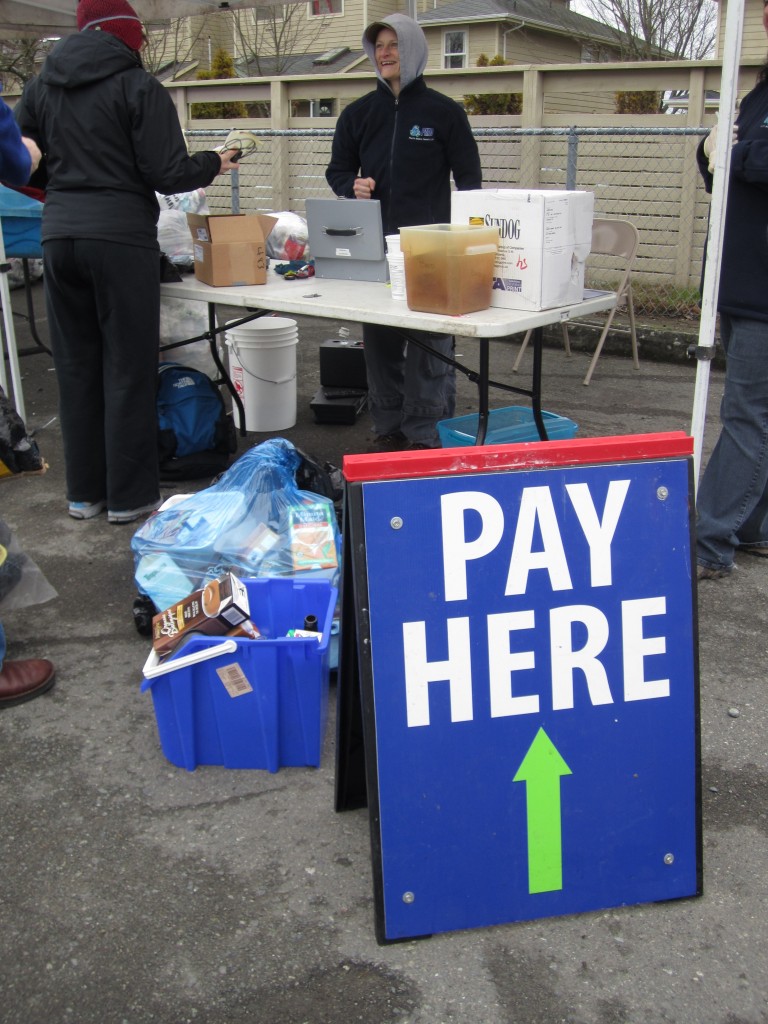 It cost me just $7.00 to recyle the materials in the first photo. It's a small cost in my annual budget – less than $25.00 a year, generally.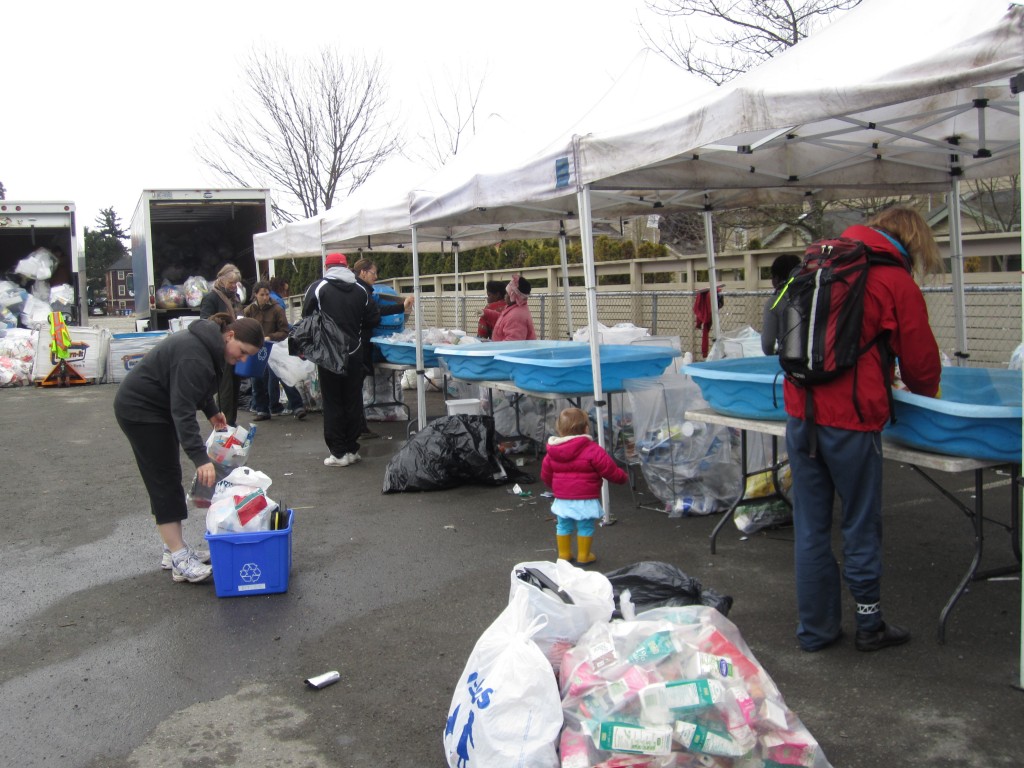 There's a very efficient sorting system in place.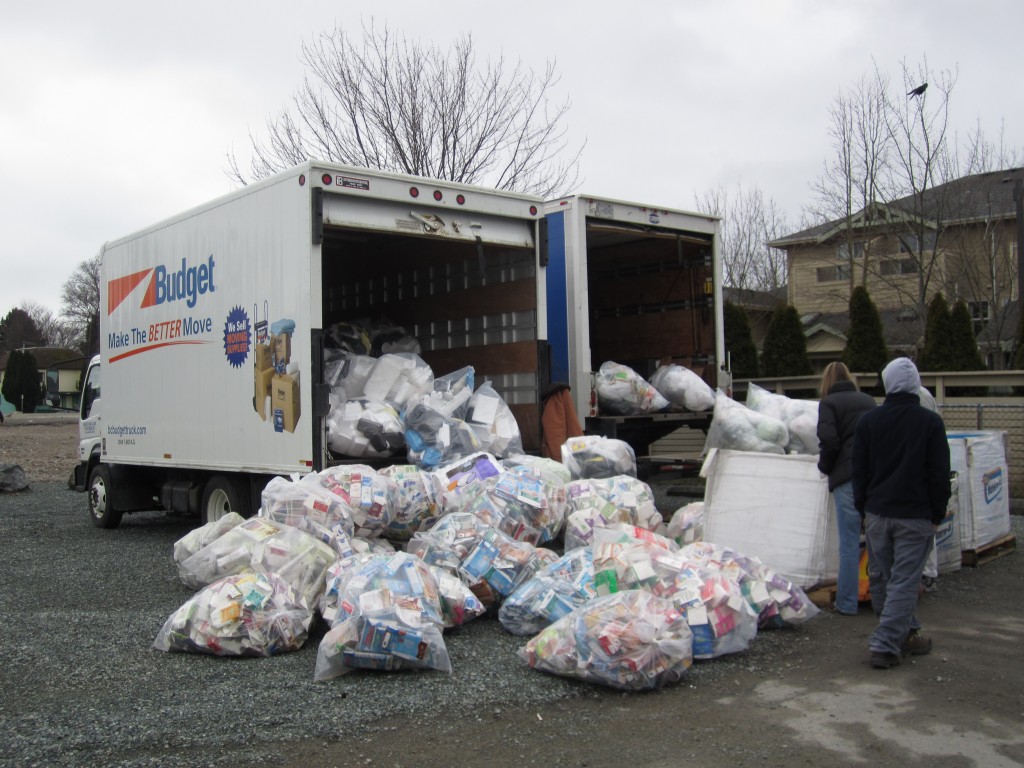 In Victoria, mobile depots are scheduled for the 2nd and 4th Saturday of the month in several locations around the Capital Regional District.  See here.