Blue Bridge Repertory Theatre founding artists Victor Dolhai and Sarah Jane Pelzer portrayed childhood sweethearts in The Fantasticks (2009).  Five years later they return as brother and sister in A Glass Menagerie, Tennessee Williams Pulitzer-award-winning memory play (February 11th-23rd, 2014).
I caught up with Victor and Sarah for a chat about the play, their careers since 2009 and the importance of Blue Bridge to the local Victoria performing arts ecosystem.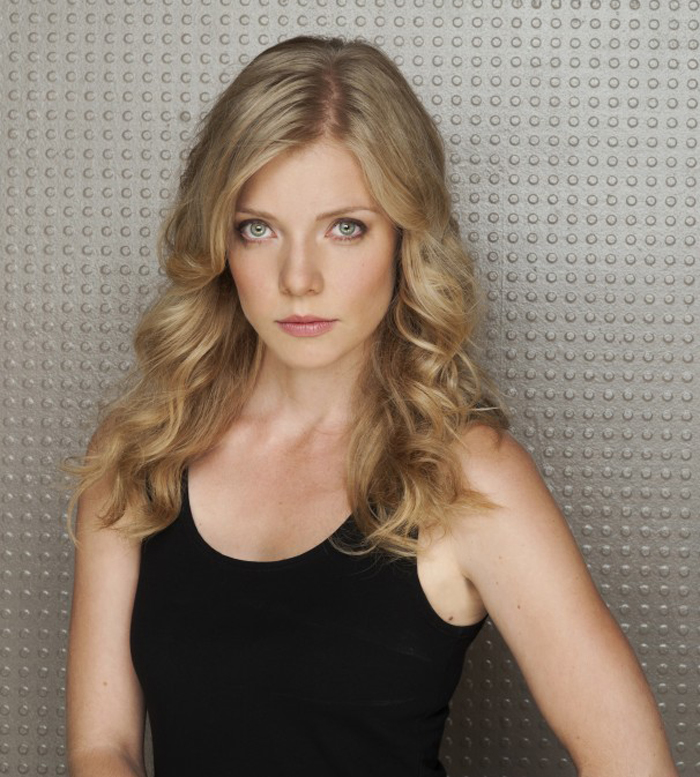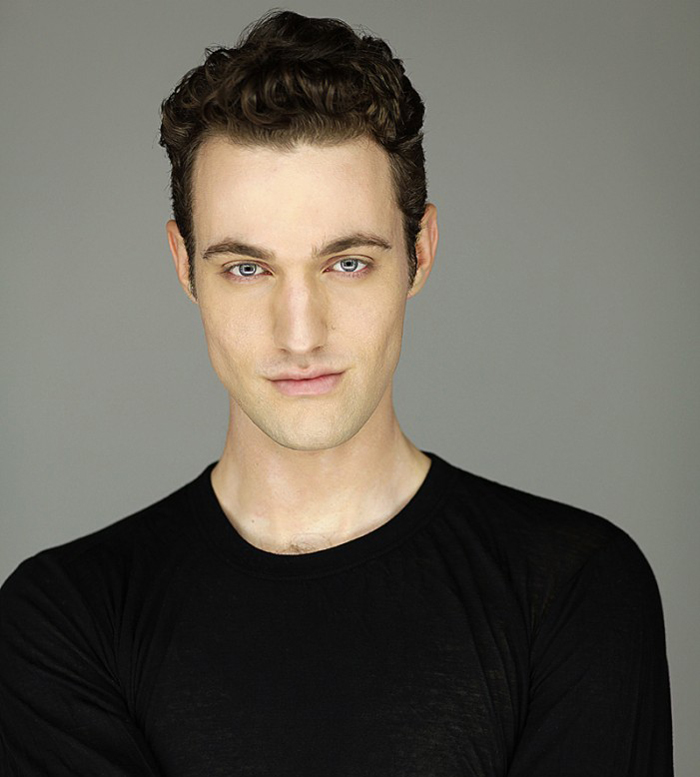 Both actors are graduates of the University of Victoria's theatre program, and have a long history of performing together—with Kaleidoscope Theatre, at the University, as members of Atomic Vaudeville, and as co-founders of Snafu Dance Theatre with Ingrid Hansen.   I wanted to know how they felt A Glass Menagerie, written in 1944, would be relevant to today's young audiences.
Victor:  A big theme of the play is family, and family relationships are universal—between siblings, mother to daughter, and mother to son.  They speak to a wide range of topics that ring true, even today. People can identify.

Sarah:  The struggles are the same, regardless of politics, economics and time.  It's valuable to bring old works to life.  The play has been seen as distant and serious, but it has a lot of humour and life.

Victor:  It's exciting as an actor to explore, to revel in the passages; the language is luxurious and delicious.  You surrender to something that's already been constructed.

Sarah: I've done a lot of new work, building the plays in a process of collective creation.  This is an exercise in trust—you have to come to the work.
They remark that the staging of A Glass Menagerie, in the Roxie Theatre, a former movie-house, is particularly appropriate since Tom (Victor's character and narrator) is obsessed with movies.  Projections (Brian Kenney) will also be a major part of the design of the production.
Both actors are delighted to be back with Blue Bridge for the first season in its new home.  Since graduating, their work has taken them further east—Victor trained at the Bingham Conservatory for Classical Theatre and performed with the Stratford Theatre Festival for three years, and Sarah originated the role of Jane Doe in Ride the Cyclone (Atomic Vaudeville) and toured with the musical for 4 years.  She completed further studies at the Glen Gould School of Music, and is working on various music projects in Toronto.
They point to the importance of Blue Bridge Repertory Theatre for young actors.
Victor:  I would not be where I am today without Blue Bridge.  Coming out as a professional from Victoria is difficult—the lessons I learned and the confidence I gained in that first season, working with veterans like David Ferry (Death of a Salesman), propelled me to Stratford. It's extraordinarily important for a young actor in Canada to have that support. I'm also grateful to the entire Victoria performing arts community—the city is small enough that people are working together.

Sarah:  The multi-disciplinary collaboration that happens is amazing, and Blue Bridge is a big part of that.  New relationships form here, and you can take those relationships into the rest of the country.
A Glass Menagerie is part of most English literature curricula; many audience members will have previous knowledge of the text and story-line. Yet, as Victor and Sarah mention, we've seen it in little pieces, rather than as a full work.
"As a full theatre experience, it's magic." states Victor.
"It's a gutsy, earthy, funny and dynamic play that has seen a renaissance on Broadway", says Sarah.
A Glass Menagerie is directed by Blue Bridge's Artistic Director, Brian Richmond, with original music by Brooke Maxwell, sets by Patricia Reilly, lighting by Dr. Gilles Hogya and projections by Brian Kenney. Iris MacGregor Bannerman returns as dialect coach. The role of Amanda (the mother) is played by Joanne Wilson, and Matthew Coulson is Jim, the gentleman caller.
Awarded Best Play in 1945 by the New York Drama Critics' Circle, and acclaimed as Tennessee Williams' first great Broadway success, this emotionally devastating portrait of hope glitters with a delicacy and beauty that will fix your gaze and move you to tears.

The scene is 1930s St. Louis. Aspiring poet Tom Wingfield reluctantly works in a shoe warehouse to support his overbearing, faded -Southern-belle mother and desperately shy sister, Laura. Pushed by his mother, he finds Laura a gentleman caller to coax her from her private fragile world.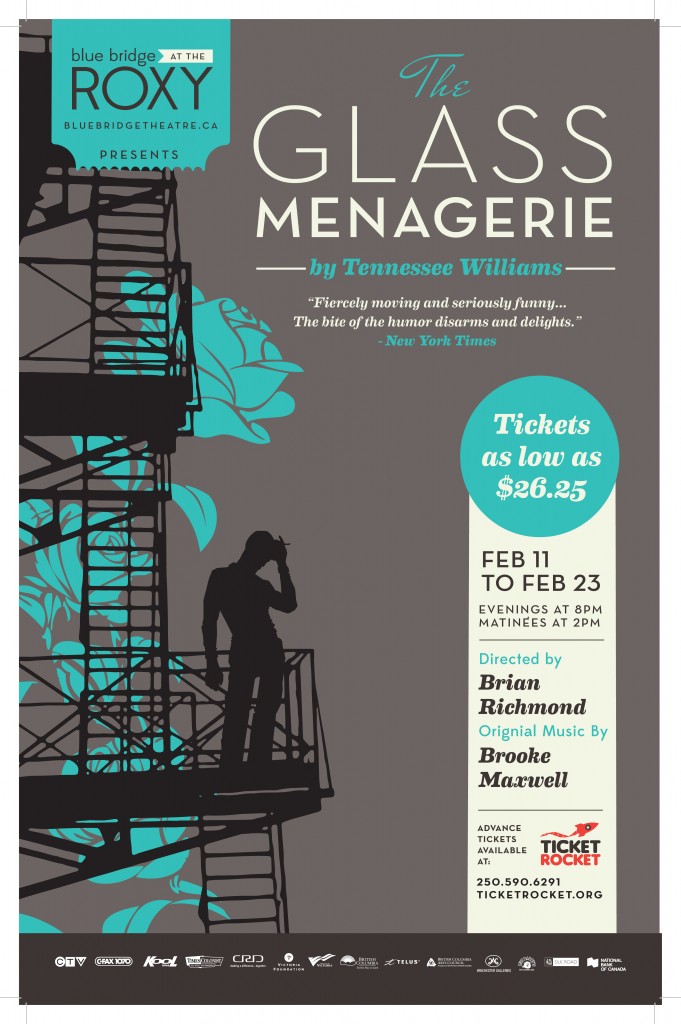 A Glass Menagerie, Blue Bridge Repertory Theatre February 11th-23rd
Roxy Theatre, 2657 Quadra Street
Tickets $25.50-$42.00.  Student rush tickets $20
Tickets through Ticket Rocket online or by phone 250-590-6291
Disclaimer: I have a close association with Blue Bridge Repertory Theatre; my son, Elliott Loran, was one of the founding artists from the 2009 season. and I am a past board member. I have been offered complimentary tickets to review A Glass Menagerie.