I trace my love of print making to a Pablo Picasso retrospective in Hamburg circa 1974.  With a couple of hours wait before the ferry left for Denmark, this art opening caught my eye. It was a very humbling experience for a young woman from Ucluelet (which at the time had no art galleries or shops) to have the opportunity to view, in person, works that covered his artistic career from start to finish.
Prints afforded me the possibility of owning original art when my budget was limited. I learned to appreciate the many styles of print making, the skills of local Victoria printers and print shops, the rich treasure of Asian prints at the Art Gallery of Greater Victoria, and the fabulous collections at local galleries like Alcheringa.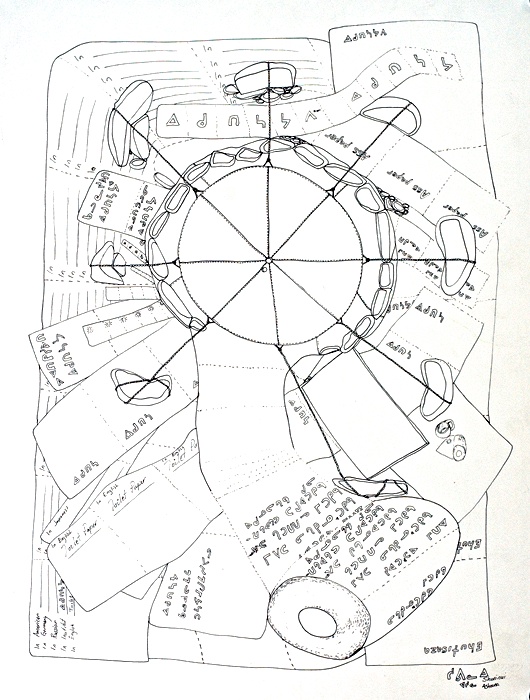 Ashoona- Untitled
Now, with the arrival of Madrona Gallery to the city, I can learn about another region – Baffin Island and Cape Dorset in the Canadian Far North.
The Hudson's Bay Company established a trading post here in 1913, followed by the missions, the school and in 1959, the West Baffin Eskimo Co-operative. The Co-op is the oldest arts organization in the Canadian Arctic, and the Kinngait Studios are the oldest professional printmaking studios in Canada. Cape Dorset is home to some of Canada's most acclaimed Inuit artists, and the Co-op and its Toronto marketing office, Dorset Fine Arts, have been representing them for the past fifty years.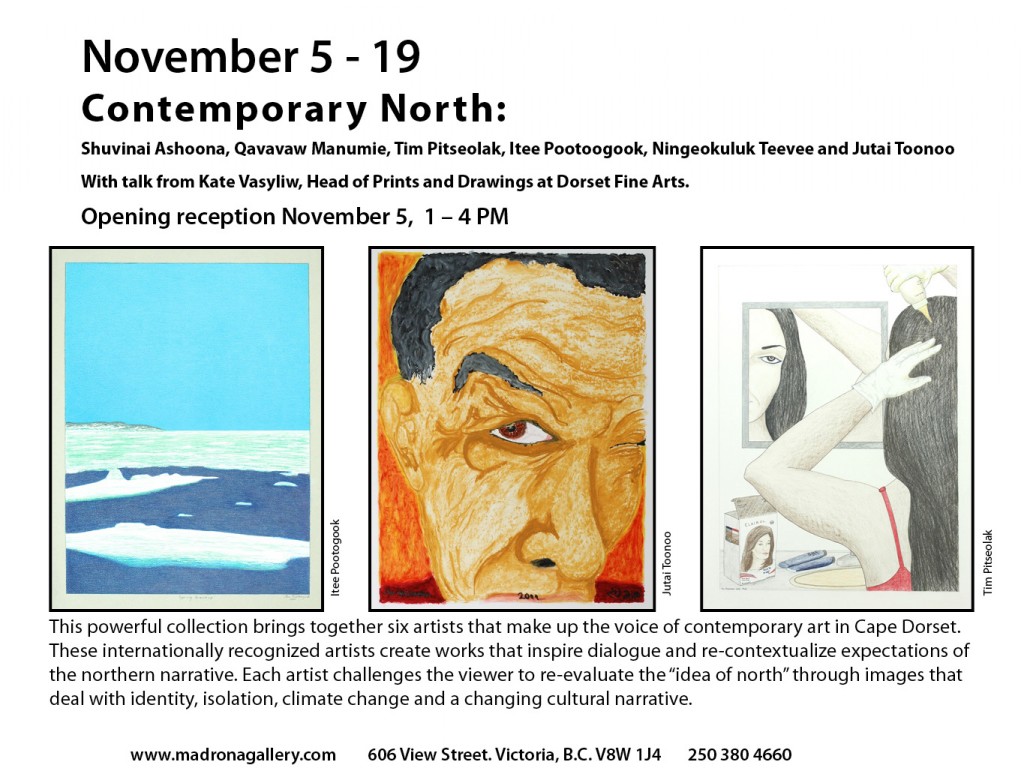 Michael Warren and Theresa McFarland want to bring a fresh approach to art dealing and collecting in Victoria. Their gallery, since inception, has hosted many mixers for various business and professional groups.  They've created a beautiful space for functions and the art displayed is a wonderful bonus.  I originally met Michael through the Chamber of Commerce; I've enjoyed our chats out de-stigmatizing art appreciation, and creating welcoming spaces for people to see art.
Growing up on the West Coast of Vancouver Island, I wonder how my experiences of isolation will mesh with those of the artists.  Do I, as a white person, expect the art of First Nations and Inuit artists to remain immutable in order to be "comfortable" and familiar to me?  What is my "idea of north" and how will I challenge my pre-conceived notions?
Kate Vasyliw of Dorset Fine Arts presents a talk at the Opening Reception Saturday November 5th from 1-4pm.  I'm sure it will answer some of the many questions I have.
Contemporary North runs November 5-19
Madrona Gallery
606 View Street
Phone: 250 380 4660
Email: info@madronagallery.com
Hours: Tues-Sat. 10am-6pm
Sun-Mon. 12pm-5pm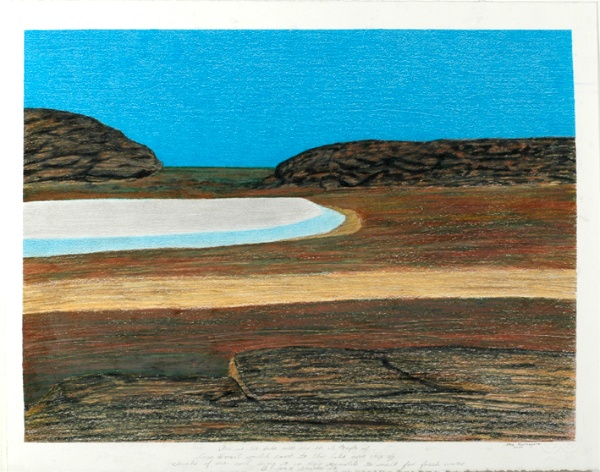 Pootoogook – Untitled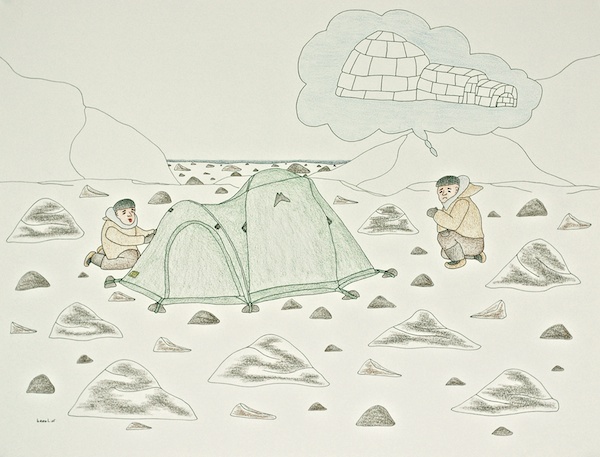 Qavavaumannumi – Untitled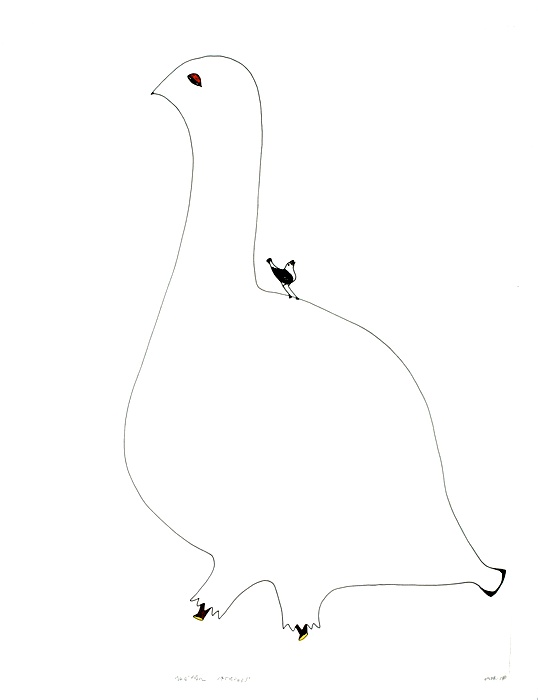 Teevee- Boy and Granmother That Turned Into Birds