Dave Morris of Paper Street Theatre opens new studio March 2015.
Dave Morris is an award-winning improviser, teacher of improv, magician and founder of Paper Street Theatre.
I first came to know him at the Victoria Fringe Festival in 2010 when he presented the provocatively-titled Dave Morris is an Asshole.  This full-length improvised show upended my preconceptions of the genre, and I have followed his career closely since then.  After years of teaching improv and performing one-man shows, he moved to the next phase and founded Paper Street Theatre in 2011. With hits like An Improvised Quentin Tarantino (Pick of the Victoria Fringe 2013) the company has secured a solid place in the Victoria theatre eco-system, and is now in their fourth season. Originally filling the 50-seat Intrepid Theatre Club for a two night run, they have gradually expanded to four nights. (Watch for WANTED: An Improvised Western April 8-11)
All the while, Morris continued to offer workshops. They are thoughtfully and logically presented, providing participants with an accessible window into the world of "saying yes". As a past attendee, and someone whose theatre training is decades hence, I can attest to the comfortable and safe atmosphere that Morris and his assistants create.  With hundreds of people passing through his levels one-three, and regular master classes, as well as Paper Street rehearsals, Morris felt the time was right to find a studio space that could be dedicated to improv; one that would provide the local improv community with a central location to work from. Final touches are currently in the works at 1109 Fort Street. It's a 874 ft2 space complete with lobby and back room (for costume and prop storage), centrally located, on a busy bus route (direct connection to the university) with ample street parking.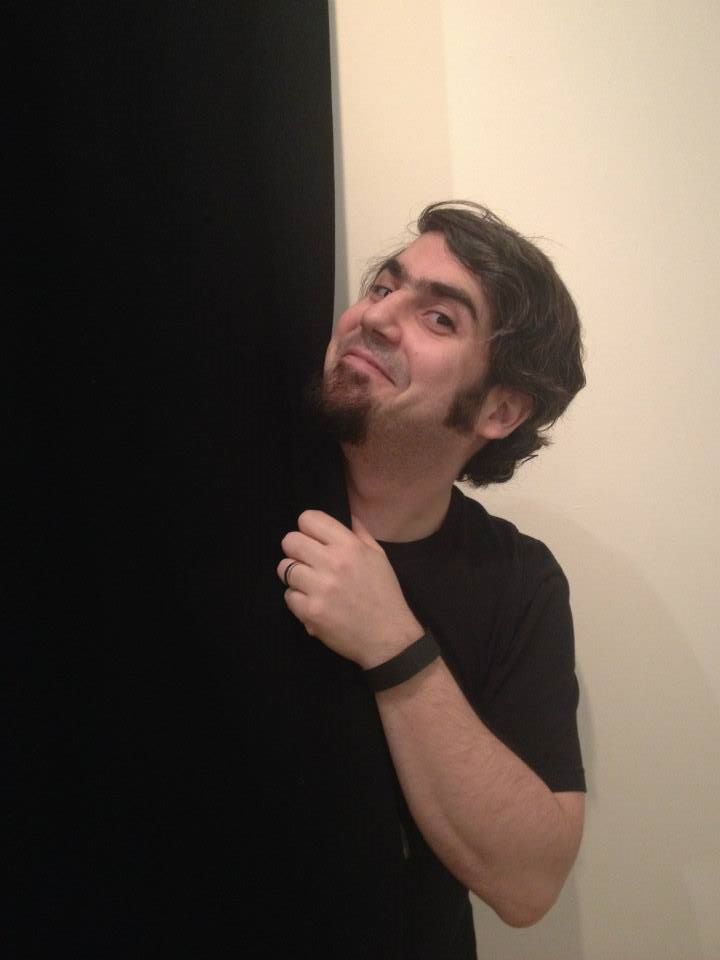 Morris' plans for the space include expanding workshop offerings to four levels (level I—a 4 week intro where people learn to have fun and say "yes"; level II with scenes and performing; level III—introducing games and status; level IV—an introduction to long form), offering master classes (learning new forms every week) and workshops (plans are in the works to have Keith Johnson, the creator of Theatre Sports, come to Victoria, and Morris also mentions the possibility of bringing Vancouver-based improv duo Hip-Bang here). On the last Monday of the month, there is a Master Class Show.
Typically Morris' students range in age from late 20s to people in their 50s with the majority of students in his level II workshops being in the 25-35 age range.  A fair number learn about his classes from The Way of Improvisation, a talk he did at TEDx Victoria in 2012.
Morris mentions that the local improv scene is very active currently, with troupes like Lightning Theatre, Vikes Improv and recent imports Whistling Kettle Improv, as well as Paper Street.
Paper Street Theatre celebrates five years in the upcoming 2015-2016 season. Currently Morris is considering An Improvised Die Hard (or Lethal Weapon) for Christmas 2015, and ending season five by remounting a difference style for each of five days.  (Stay tuned for more details).
It's always exciting to see passionate and talented people pursue their dreams.  Congratulations to Dave Morris and Paper Street Theatre on this milestone.
Paper Street Theatre Studio
1109 Fort Street
Contact Dave Morris contact@paperstreettheeatre.ca