I never really learned to skate. Growing up in Ucluelet, we had an ice surface at the Long Beach Airport, but it was strictly reserved for curling. In Victoria, however, there are numerous skating rinks.  The City of Victoria even offers FREE monthly skates.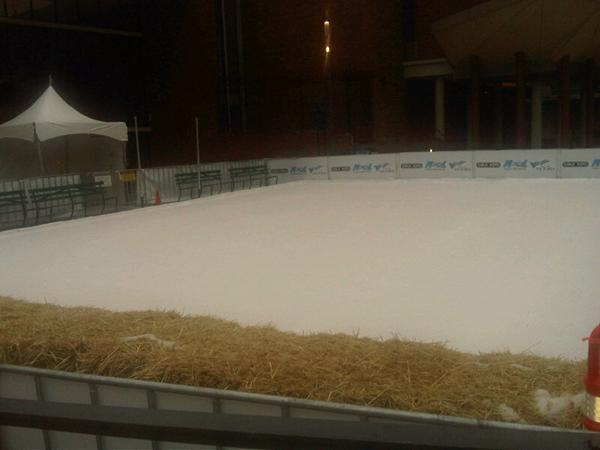 the outdoor rink at City Hall earlier this winter
Monthly Free Skates
The City of Victoria Recreation Services and Save-On-Foods have partnered to offer monthly free skates in the Save-On-Foods Memorial Centre.

300 tickets are available to the public for each free skate. Passes can be picked up two weeks before each free skate at

Crystal Pool & Fitness Centre or Save-On-Foods Memorial Centre Skate Shop during Public Skating sessions at either Victoria Save-On-Foods location.

Four tickets available per family.

FREE skate dates for winter 2012 are:

Jan 29

Feb 19

Mar 18

Confirm dates and times at Save- On-Foods Memorial Centre or online at victoria.ca/arena

FREE helmet and skate rentals included (while available).
It's  a wonderful initiative sponsored by Save on Foods!